Ahora con todo el hype que están teniendo con el personaje de Mysterio en la película de Spider-Man: Far From Home, aquí les dejamos a los personajes que han tomado el manto de este villano del arácnido.
Quentin Beck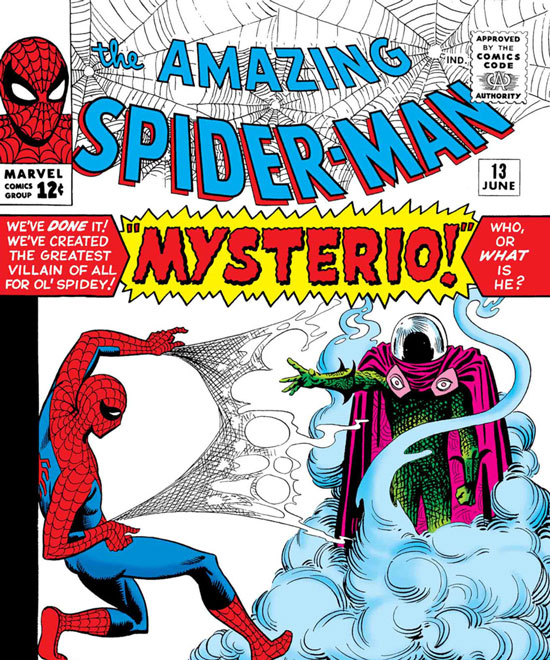 Debutando en The Amazing Spider-Man # 13, Mysterio es un mago de efectos especiales y especialista que trabaja para un importante estudio de Hollywood con el sueño de hacerse un nombre en la industria del cine. Pero la falta de oportunidades lo orillan a utilizar sus habilidades para convertirse en un villano.
Daniel Berkhart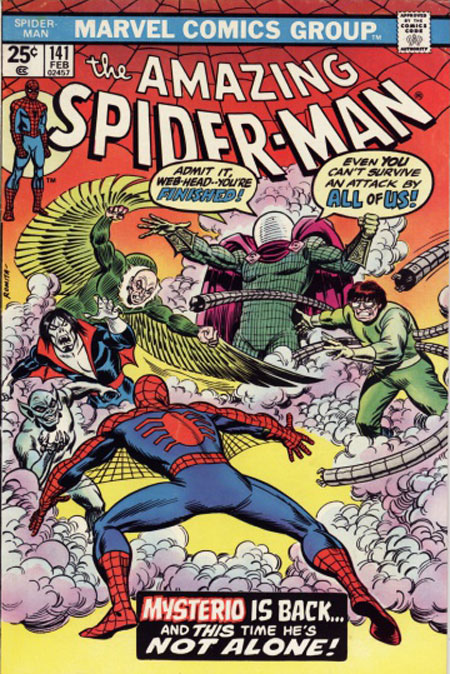 Fue creado por Gerry Conway y Ross Andru y apareció por vez primera en The Amazing Spider-Man #141. En esta historia retorna para hacer alianza con Dr. Octopus, Morbius, Buitre, para hacerle la vida imposible al arácnido.
Después de que el Mysterio original aparentemente muere en prisión, J.J. Jameson contrata a Berkhart, para disfrazarse del villano y hacerle la vida imposible a Spider-Man.
Francis Klum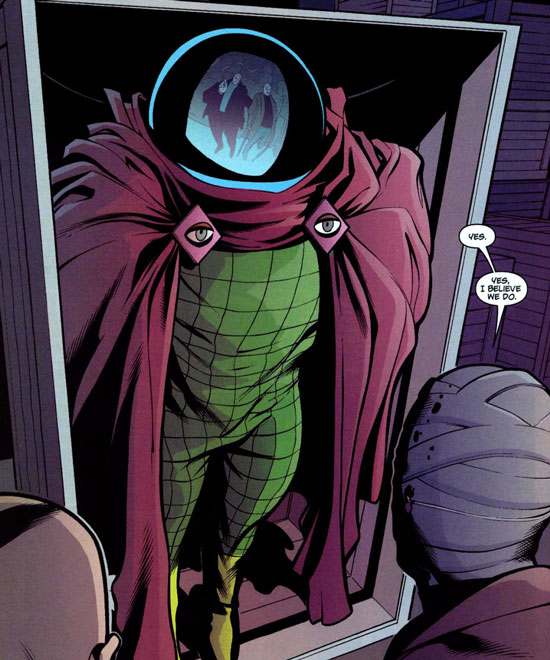 Este personaje fue creado por Kevin Smith y Terry Dodson y apareció por primera vez en Spider-Man/Black Cat: The Evil That Men Do. Y  lo hace en el epílogo de esta serie, cuando Kingpin le ofrece el manto de Mysterio para que sea el nuevo 'amo de los efectos especiales'.
Para vengarse de 'Spidey', se puso en contacto con Kingpin para comprar el manto del Mysterio original (Quentin Beck).
Mysterion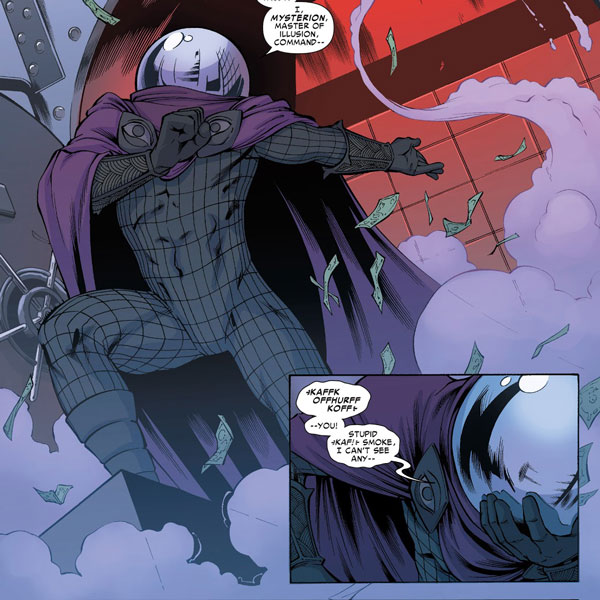 Fue creado por Christopher Yost y David Lopez y apareció por primera vez en Avenging Spider-Man #22. Aquí el personaje es un afroamericano que compra el traje de Mysterio a Roderick Kingsley. Se proclama como Mysterion y lucha contra Superior Spider-Man.
Y recuerda que SMASH y Marvel Comics México traen dos ediciones que no pueden faltar en tu colección, Spider-Man: Noche de Pelea y Secret War, obra publicada en 2004 por Brian Michael Bendis y Gabriel Dell'Otto.