En sus historias de Instagram, Ryan Reynolds compartió varias fotos y datos desconocidos de la filmación de Deadpool 2, entre ellos un nuevo traje y el homenaje a Indiana Jones
Bien se dice que recordar es volver a vivir. Y Ryan Reynolds aprovechó sus historias de Instagram para develar detalles desconocidos que rodearon la filmación de Deadpool 2, entre ellos un traje descartado para el Mercenario Bocazas.
En su cuenta de Instagram, Ryan Reynolds compartió una imagen del traje que se diseñó para Deadpool 2, pero que a final de cuentas se descartó su uso.
Ryan Reynolds shares an image of an unused #Deadpool costume for Deadpool 2 (@VancityReynolds) pic.twitter.com/ewpxdrrqPQ

— Geek Vibes Nation (@GeekVibesNation) July 13, 2020
"¡Más información inútil! Este fue el traje que casi usamos para DP2. Tenía paneles adicionales en los brazos, la espalda y las piernas. Pero se me congelaron los pies y volví al original".
El homenaje de Deadpool a Indiana Jones
El traje no es el único detalle de Deadpool 2 que Reynolds compartió en sus historias de Instagram, ya que en las historias mencionó que una de las primeras escenas del filme es un homenaje a Indiana Jones.
Ryan Reynolds reveals the scene in Deadpool 2 that paid homage to Indiana Jones (@VancityReynolds) #Deadpool pic.twitter.com/77LZBItBzl

— Geek Vibes Nation (@GeekVibesNation) July 13, 2020
En la escena original, el arqueólogo aventurero interpretado por Harrison Ford roba una reliquia de una caverna, la cual le lleva a librar varias trampas y a una tribu enardecida de la cual escapa.
En Deadpool 2, Wade Wilson enfrenta a varios mafiosos, los cuales se reagrupan para perseguir al Mercenario Bocazas, quien tiene que correr al taxi de su amigo Dopinder para huir del lugar.
La burla de Ryan Reynolds a Brad Pitt
Por supuesto que el peculiar sentido del humor de Reynolds no podía faltar, al referirse a Brad Pitt, quien en Deadpool 2 interpretó brevemente a Vanisher, un mutante con la habilidad de ser invisible.
"Trabajo con muchos jugadores geniales. Este chico interpretó a Vanished", comentó Reynodls en una foto donde aparece a lado de Brad Pitt, de quien sólo se ve su brazo.
Como SMASH te lo reportó oportunamente, Brad Pitt cobró para aparecer en este cameo sólo una taza de café.
En esta semanas Ryan Reynolds podría anunciar de manera oficial la entrada de Deadpool a las filas de Marvel Studios. Ésta compañía productora que ahora tiene los derechos cinematográficos de los personajes de los X-Men, tras la fusión entre Disney y Fox.
Deadpool: Buenas Noches
Wade Wilson enfrentará su misión más difícil: ¡Eliminar a Santa Claus. Luego, Deadpool se encontrará en medio de una retorcida rivalidad entre dos parques de diversiones ¡Un carnaval convertido en carnicería!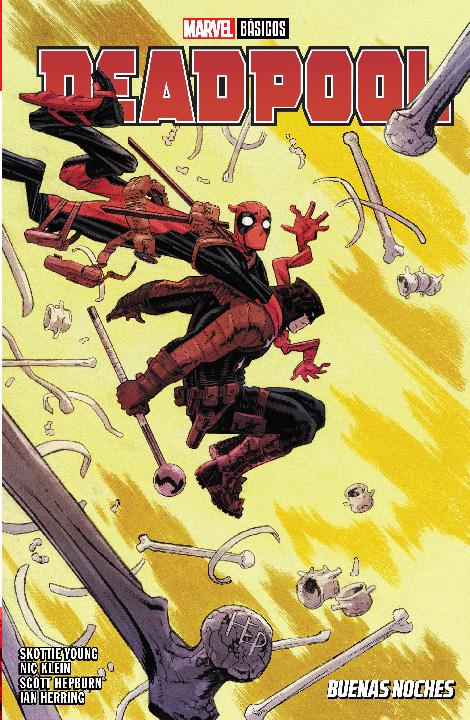 SMASH y Marvel Comics México presenta Marvel Básicos – Deadpool: Buenas noches, un tomo donde Skottie Young le da rumbo a los disparates del Mercenario Bocazas, el cual puedes adquirir en este enlace.