El elenco de Doctor Strange in the Multiverse of Madness habría encontrado a la actriz que encarnará a Miss America, heroína que debutará en el MCU
Doctor Strange in the Multiverse of Madness sentara las bases de lo que veremos en el Multiverso dentro del MCU, y el Hechicero Supremo estaría recibiendo la ayuda de una nueva heroína en la pantalla grande: Miss America.
El portal Deadline reporta que la producción de Doctor Strange in the Multiverse of Madness ha incorporado a su elenco a la actriz Xochitl Gómez, quien estaría interpretando a América Chavez, a quien se le conoce en el Universo Marvel como Miss America.
¿Quién es Miss America?
Miss América es América Chávez, una adolescente latina bisexual que suele portar vestimentas que recuerdan mucho al Capitán América. Su debut se dio en las páginas de Vengance #1 (Julio, 2011)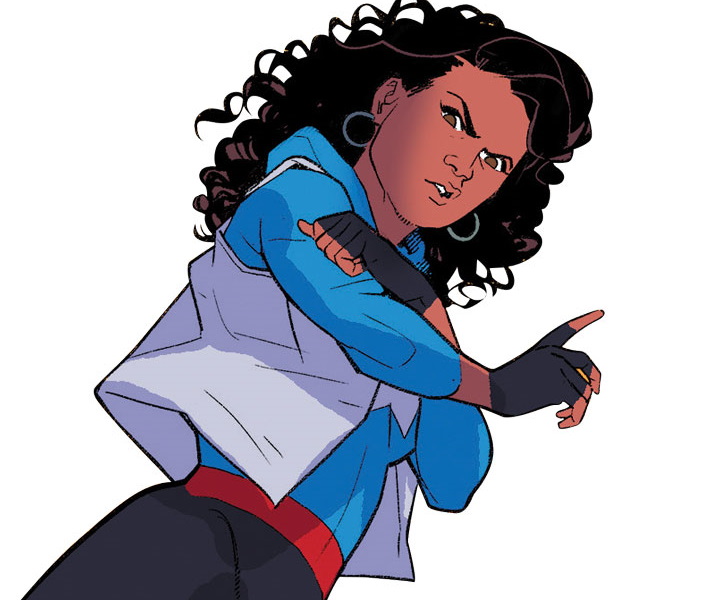 La heroína tiene la capacidad de viajar a través de dimensiones, gracias a los poderes que desarrollo por Demiurgo. America fue criada por sus dos madres en el Paralelo Utópico una dimensión fuera del tiempo, la cual fue arrojada al Multiverso.
Te puede interesar: ¿Cuándo se filmará Doctor Strange in the Multiverse of Madness? Bruce Campbell lo revela
Además de poder abrir portales interdimensionales, entre sus poderes Miss America puede volar, posee fuerza y velocidad sobrehumana, además de contar con invulnerabilidad.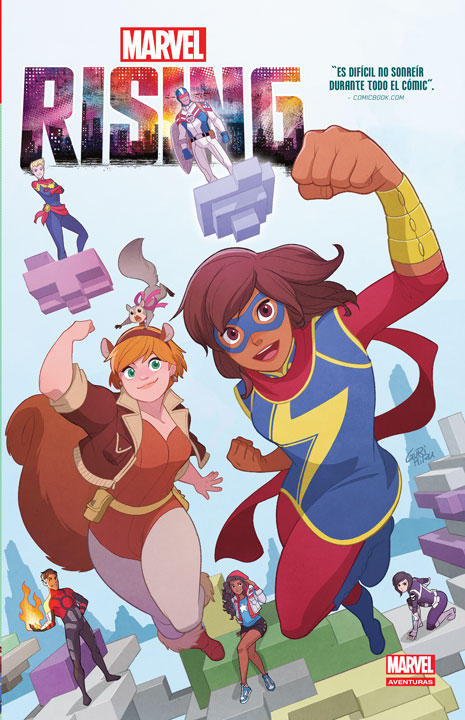 América Chávez ya apareció en la película animada Marvel Rising: Secret Warriors.
En días recientes se dio a conocer que Benedict Cumberbatch regresará como Doctor Strange para la tercera película de Spider-Man, cuyo título aún no se ha hecho oficial, por lo que esta trama estará antes de la secuela de la cinta del Hechicero Supremo
Sam Raimi dirigirá Doctor Strange in the Multiverse of Madness, la cual contará con las actuaciones de Benedict Cumberbatch, Elizabeth Olsen, Benedict Wong y Chiwetel Ejiofor. Su estreno se llevará a cabo el día 25 de marzo de 2022.
No te pierdas: Benedict Cumberbatch como Doctor Strange visita una tienda de cómics
Preparate para el Infinity Countdown
Las piedras infinitas. Individualmente, ellos otorgan a sus problemas gran poder. Juntos, otorgan el poder de un dios. Previamente destruidas, las gemas del infinito se han reformado y están dispersas en todo el universo.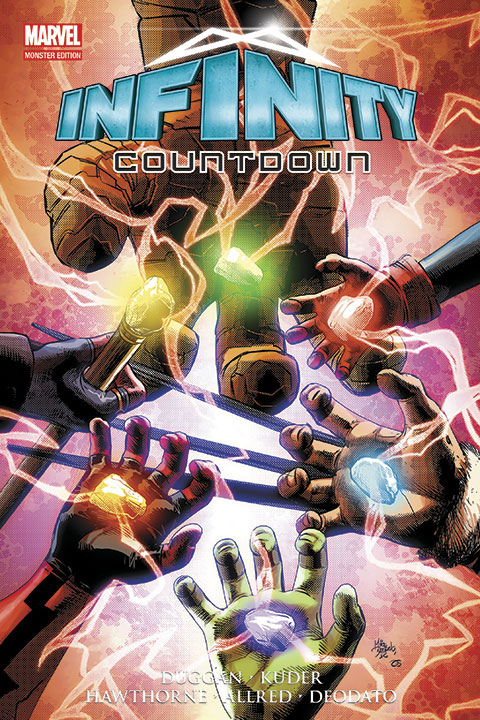 SMASH y Marvel Comics México traen para ti Marvel Monster Edition Infinity Countdown, una historia de Gerry Dugan que no te puedes perder

También se está leyendo:
Scarlett Johansson nos habla de su faceta como superheroína
Scarlett Johansson: sus películas más sexys
Diferencias entre las mujeres del cómic y las de las películas
El potente veneno de la viuda negra