Doctor Strange in the Multiverse of Madness, una de las cintas de la fase cuatro del Universo Cinematográfico de Marvel, al fin ya cuenta con director, tras la salida de Scott Derrickson. Sam Raimi será el encargado de dirigir la segunda cinta de Doctor Strange, en 2021.
En entrevista con comicbook.com el mismo Sam Raimi confirmó que él será el director de Doctor Strange in the Multiverse of Madness, la cual se estrenará elñ 5 de noviembre de 2021.
Raimi volverá a dirigir una película de Marvel, después de llevar la primera trilogía de Spider-Man, entre los años 2002 y 2007.
"Me gustaba el Doctor Strange cuando era niño, pero él era estaba (en mis gustos) después de Spider-Man… Probablemente estaba en el número cinco para mí de los grandes personajes de cómic".
Scott Derrickson, quien dirigió la primera película de Doctor Strange, ve con buenos ojos que Raimi sea quien ocupe su lugar dentro de Marvel Studios.
"He trabajado con Sam Raimi. Una de las personas más agradables que he conocido en el negocio del cine, y como director, una verdadera leyenda viviente. Qué gran elección para hacerse cargo de Doctor Strange"
¿Sam Raimi profetizó su futuro en Spider-Man 2?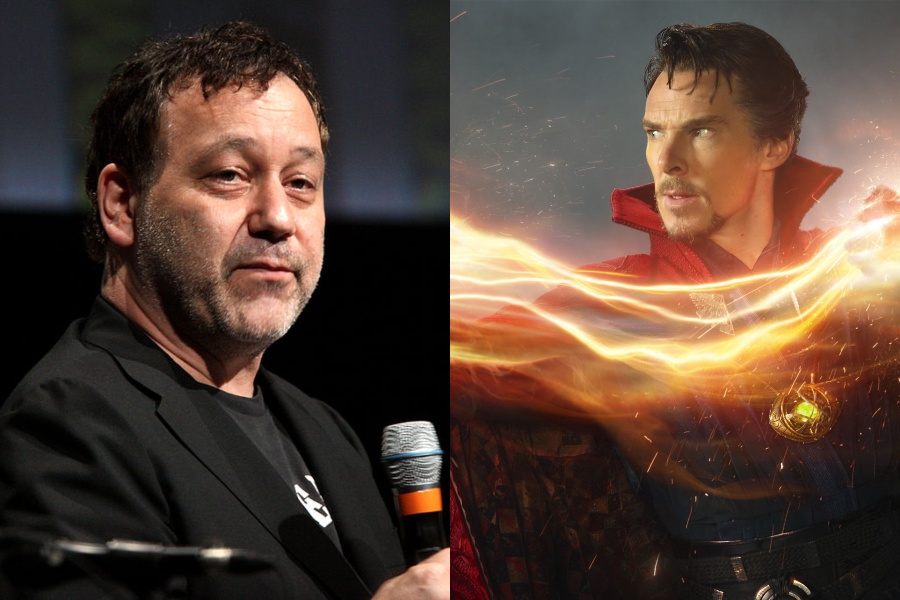 Como SMASH te informo en su momento, Sam Raimi "profetizó" en una escena de Spider-Man 2 la aparición de Doctor Strange una década más adelante, al respecto el cineasta comentó que fue una divertida coincidencia.
"Cuando tuvimos ese momento en Spider-Man 2 no tenía idea de que alguna vez estaríamos haciendo una película de Doctor Strange, por lo que fue muy divertido para mí que casualmente esa línea estaba en la película. Desearía haber previsto que iba a participar en el proyecto".
Doctor Strange in the Multiverse of Madness contará con las actuaciones de Benedict Cumberbatch, Elizabeth Olsen, Benedict Wong y Chiwetel Ejiofor. Su estreno se llevará a cabo el día 5 de noviembre de 2021.
Preparate para el Infinity Countdown
Las piedras infinitas. Individualmente, ellos otorgan a sus problemas gran poder. Juntos, otorgan el poder de un dios. Previamente destruidas, las gemas del infinito se han reformado y están dispersas en todo el universo. A medida que se descubren sus ubicaciones, las fuerzas se convierten en una batalla que enviará al universo a un camino oscuro.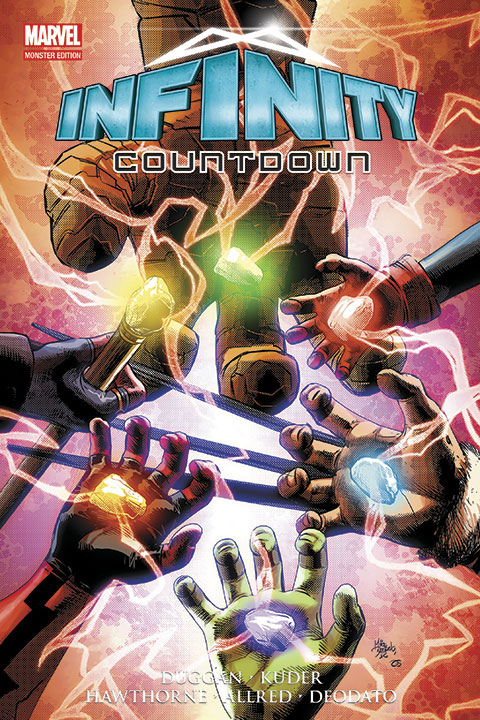 SMASH y Marvel Comics México traen para ti Marvel Monster Edition Infinity Countdown, una historia de Gerry Dugan que puedes conseguir en éste enlace