Uno de los juegos de Marvel que está por llegar es Iron Man VR, su salida será el próximo 28 de febrero de 2020. Si haces tu descarga anticipada, obtendrás este skin dinámico para tu PS4. ¡Genial!
Esta invitación está disponible a través de la tienda online (PlayStation Store) de tu consola. Si eres fan de Tony Stark, no puedes dejar pasar esta oportunidad, pero ojo, este título está desarrollado para su uso exclusivo del dispositivo PlayStation VR, así que tómalo en cuenta.
Pre-order Marvel's Iron Man VR at PlayStation Store to secure this new PS4 Theme: https://t.co/jDYS9Mnd0C #SuitUp pic.twitter.com/0R9F0nKV5s

— PlayStation (@PlayStation) October 10, 2019
Hasta ahora no hemos visto mucho sobre este desarrollo de Marvel, apenas en la pasada Comic-Con de San Diego se mostró gameplay mediante un video de casi treinta minutos. En él vimos una demostración del uso de los controles PS Move y del visor VR.
El demo inicia con el intro del juego, tomando el rol de Iron Man volando y recorriendo la bahía hasta llegar a la mansión de Tony Stark, interactuando con los elementos del escenario.
Otra de las cosas que sabemos al momento es la participación de Ghost como villana del juego, de hecho se compartieron un par de imágenes de cómo luce.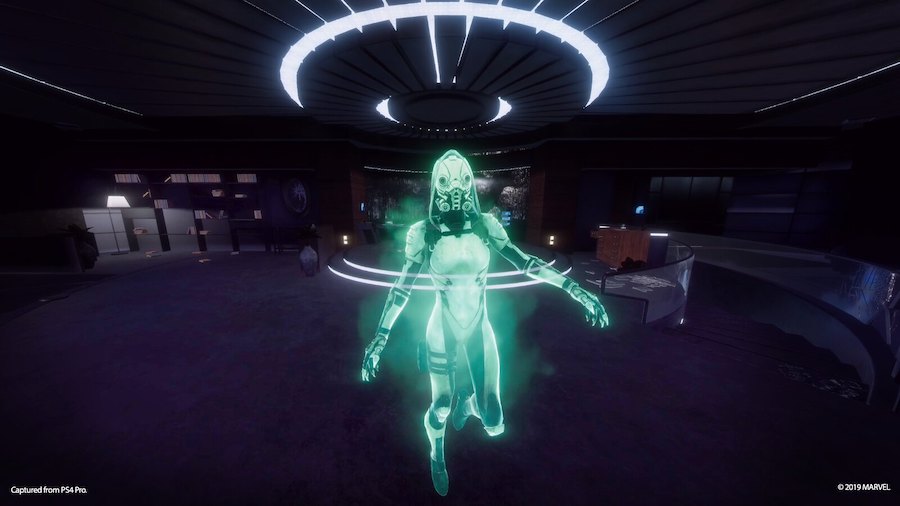 Esperamos más noticias de Iron Man VR
Por el momento solo resta esperar a conocer más detalles de este juego, vamos a estar pendientes de cualquier noticia para compartirla con nuestra comunidad.
Vale la pena ir checando las versiones que estarán disponibles para compra, ya que se ha dispuesto de ediciones Standar y Digital Deluxe, con contenido extra que te puede interesar.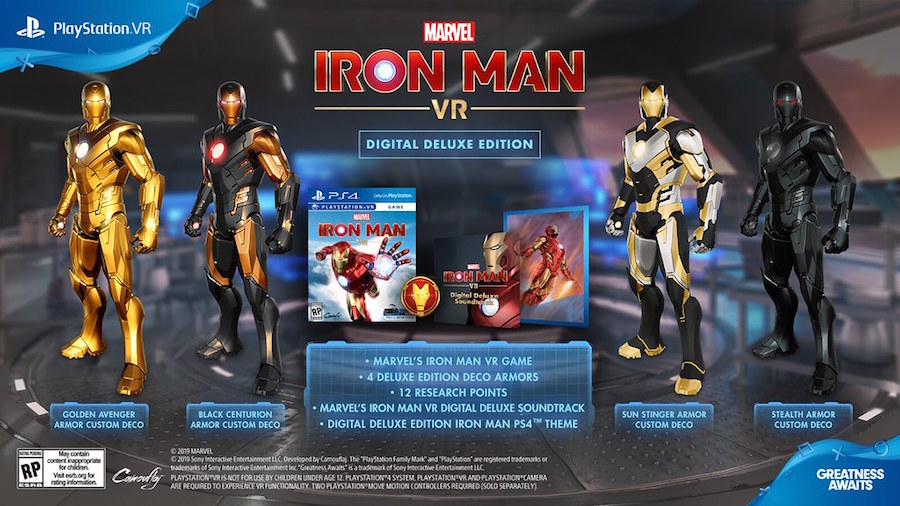 Por lo pronto al hacer la precompra, obtienes el skin de Iron Man para tu consola.
Recuerda que SMASH y Marvel Comics México traen para ti The Avengers Earth's Mightiest Heroes #10, escrito por Jason Aaron e ilustrado por David Marquez y el cual contará con cuatro portadas alternativas.