Ante el regreso de algunos personajes de Spider-Man al cine, Felicity Jones habla de lo que le gustaría explorar en un futuro sobre Black Cat
En la trama de The Amazing Spider-Man 2 la actriz Felicity Jones fue la encargada de darle vida a Felicia Hardy, a quien en los comics también conocemos como Black Cat, uno de los personajes que también podrían llegar a Spider-Man 3.
En entrevista con el sitio Collider Felicity Jones habló de Felicia Hardy y las características que le gustaría explotar en un futuro, si Black Cat es tomada en cuenta para volver en un próximo proyecto del Universo Marvel de Sony.
"Lo que siempre me gustó de ese personaje fue su físico. Pensé que sería increíble explorar ese lado del personaje. Black Cat tiene esa forma increíble de moverse y eso es lo que realmente me emocionó".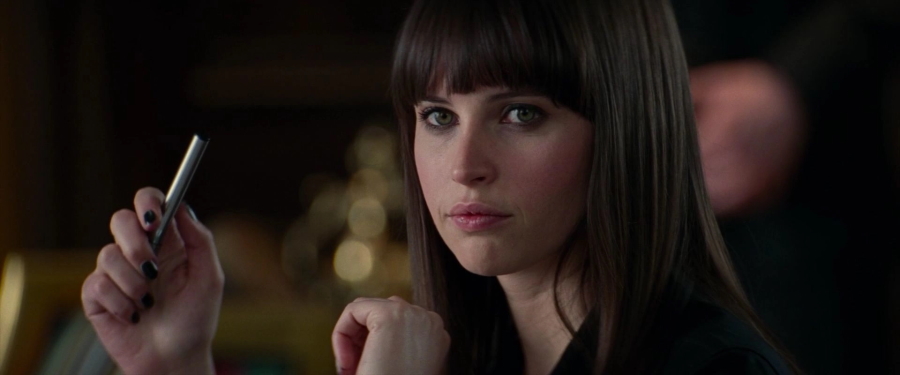 No te pierdas: Spider-Man y Black Cat, un amor en las azoteas de Nueva York
Jones no descarta volver en un futuro para interpretar a Black Cat en la pantalla grande. "Es un papel fabuloso y, sí, sería increíble hacerlo".
En junio de 2019, como SMASH te lo reportó en su oportunidad, la productora Amy Pascal adelantó que Sony tiene grandes planes para Black Cat en el futuro.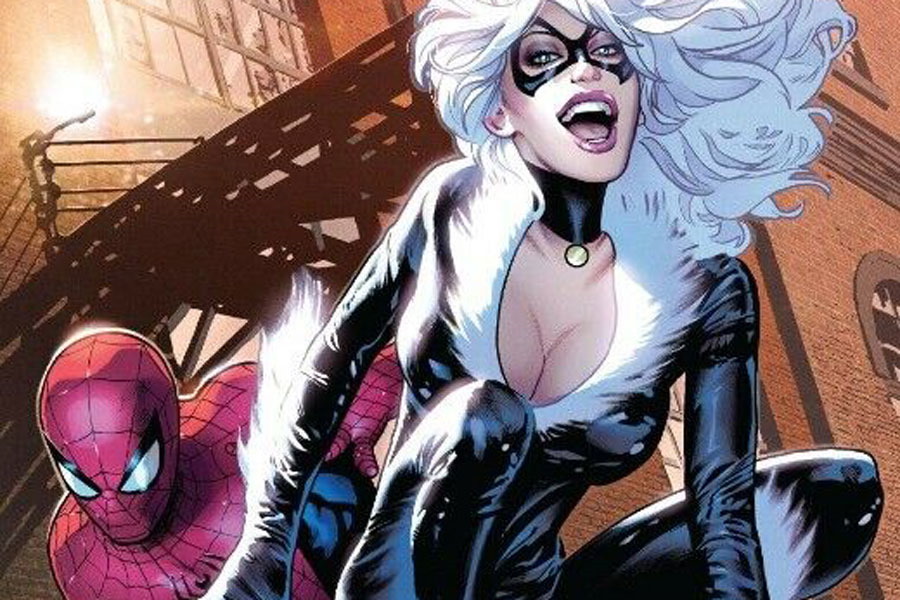 "Me gusta mucho Black Cat, creo que es un gran personaje. la tuvimos muy poco en The Amazing Spider-Man 2, pero es una especie de personaje que todavía no hemos convertido en Black Cat. Creo que es un gran personaje".
En 2021 Sony Pictures tiene planeado los estrenos de Venom: Let There Be Carnage, Morbius y la tercera película de Spider-Man, que la compañía japonesa produce en sociedad de Marvel Studios.
También puedes leer: Los planes para traer a Black Cat al cine aún siguen en pie
Fuente: Collider
Black Cat merodea en SMASH y Marvel Comics México
Felicia Hardy tiene predilección por las cosas buenas de la vida y una serie de habilidades que le permiten entrar a cualquier mansión, bóveda o museo para… Adquirirlas. Felicia huye del Gremio de Ladrones y de su líder, Odessa Drake.
¡Prepárate para intensos robos, emocionantes persecuciones y giros narrativos que te mantendrán pegado a tu asiento!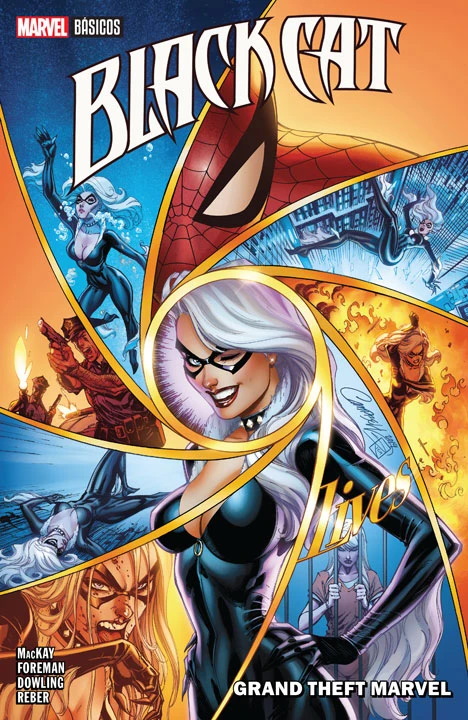 SMASH y Marvel Comics México trae para tí Marvel Básicos – Black Cat: Grand Theft Marvel. Nao Fuji y Jed Mackay traen un relato que te mantendrá al borde del la butaca.
También puedes leer: Top 10: Personajes con lo que Spider-Man se lleva bien
También se está leyendo:
¡Deadpool y Spider-Man se burlan de Batman y Superman!
Spider-Man tendrá un nuevo interés amoroso en el MCU
Niños se dejan picar por una viuda negra por querer ser Spider-Man
Polémica por el nuevo Spider-Man
Benicio del Toro y Zoe Saldana inauguran la nueva atracción de Disney