A pesar del final de Avengers: Infinity War, e independientemente de lo que suceda en Avengers 4, la tercera parte de Guardians of the Galaxy, a cargo de James Gunn, es un hecho, pero existen algunas dudas sobre en que periodo se llevará a cabo la trama.
Como SMASH lo reportó oportunamente, Guardians of the Galaxy 3 podría representar el final del equipo como se le conoció tanto en 2014 como en 2017.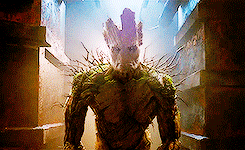 El actor Chris Pratt, quien interpreta a Star Lord, declaró (en tono de broma) durante la alfombra roja de los MTV Movie Awards que la trama será una precuela de las cintas anteriores.
"Han seleccionado al Blue Man Group… Sí, va a ser todo Blue Man Group. Se supone que no debo decir nada, ¡oh, no, ahora todo el mundo va a estar loco! Es Blue Man Group. Es un holograma de Andy Griffith, sí, son los nuevos Guardianes. Va a ser increíble".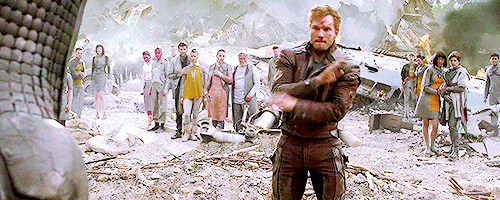 Sin embargo, Pratt si dejó abierta la posibilidad de que esta cinta se desarrolle antes de los hechos tanto de Avengers: Infinity War como de Avengers 4. "No lo sabes… Podría tener lugar en el pasado. Podría ser una precuela".
James Gunn había confirmado en 2017 que la tercera parte de Guardians of the Galaxy se desarrollaría tras los eventos de Avengers 4, sin embargo el director Joe Russo mencionó que entre Guardians of the Galaxy Vol 2 y Avengers: Infinity War hay cuatro años de diferencia, por lo que muchas cosas se pueden contar en ese periodo.
Guardians of the Galaxy 3 arrancará sus filmaciones en enero de 2019, para estrenar en mayo de 2020.