Una de las historias más estremecedoras en la historia de Marvel es The Infinity Gauntlet, la cual salió originalmente en el mes de julio de 1991, en una serie limitada a seis publicaciones. Esta historia fue adaptada a la pantalla grande en 2018 con Avengers: Infinity War.
Si bien esta historia fue escrita por Jim Starlin, una de sus características más recordadas es la portada del primer tomo, la cual es obra de George Pérez, quien con La Casa de las Ideas ha trabajado en otros proyectos editoriales, como The Avengers, Fantastic Four y Thunderbolts, entre otros.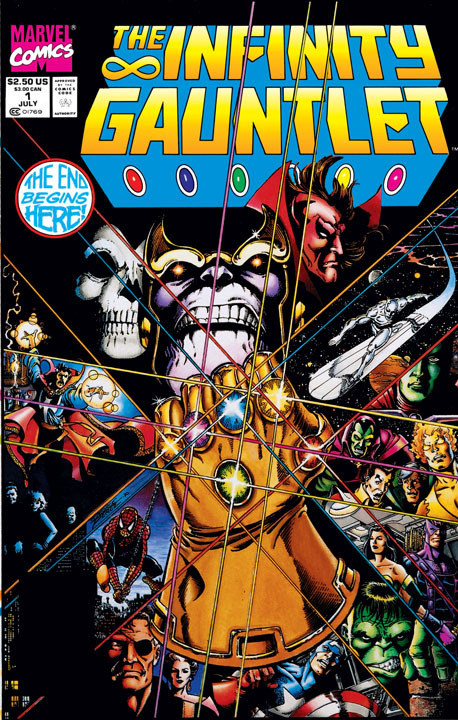 A manera de homenaje, la serie actual de Guardians of the Galaxy, la cual ya puedes conseguir en todos los puntos de venta, nos presenta en su ejemplar 146 una portada variante de la autoría de Aaron Kuder, quien evoca la portada que nos presentó George Pérez en la década de los años 90.
En esta nueva ilustración vemos a personajes como Groot, Rocket, The GrandMaster, The Collector, Ant-Man, los Nova Corps, y a Gamora, quien en esta versión es quien controla las Gemas del Infinito, similar a la posición de Thanos en la portada original.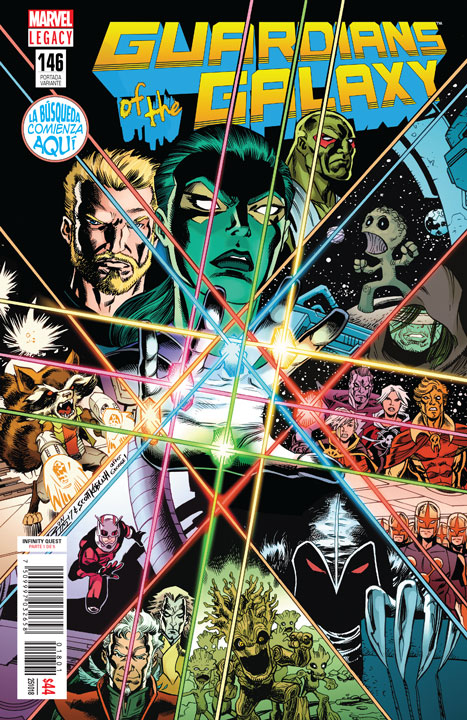 Algunos de los elementos que repiten en ambas portadas son las Gemas del Infinito así como la presencia de Drax y de Adam Warlock
Recuerda que Guardians of the Galaxy #146, publicado por SMASH y Marvel Comics México ya se encuentra en todos los puntos de venta. No te pierdas el inicio de Infinity Quest, una historia que marcará al disparatado grupo de héroes, de cara al futuro.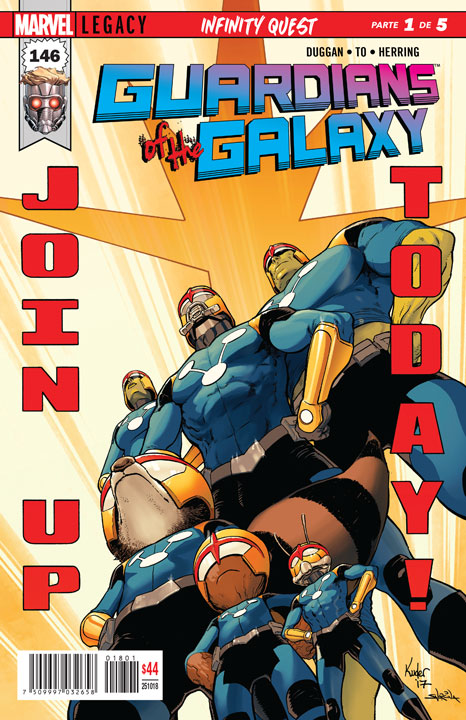 Y no olvides completar tu colección del infinito. Debido al estreno de Avengers: Infinity War, celebrando los 10 años del Universo Cinematográfico de Marvel, SMASH y Marvel Cómics México traerán para ti una serie de tomos especiales que te prepararán para la llegada de Thanos a la pantalla grande.