El Awesome Mix de Guardians of the Galaxy Vol.3 se empieza a configurar, y James Gunn ha descartado un gran tema de David Bowie para incluirlo en su próxima película
Los soundtracks de las películas de Guardians of the Galaxy se han convertido en verdaderas máquinas del tiempo al evocar grandes recuerdos entre los fanáticos, pero el Volumen 3 de esta saga ya tiene una canción de David Bowie que ha sido descartada.

No te pierdas: La canción que James Gunn nunca usará en el soundtrack de Guardians of the Galaxy Vol. 3
Guardians of the Galaxy Vol. 3 representará el final del equipo como lo hemos conocido desde 2014, ya que uno de los integrantes morirá, y las apuestas indican que Rocket Racoon será quien muera.
Ante éste hecho algunos usuarios han pedido que en el funeral de Rocket suene la canción de Heroes de David Bowie.
A pesar de ser uno de los éxitos más grandes de la carrera de David Bowie, esta melodía no sonará en Guardians of the Galaxy Vol. 3, algo que el director James Gunn ha descartado.
It's been used too much for me

— James Gunn (@JamesGunn) September 27, 2021
"(La canción) Se ha usado demasiado para mi", respondió Gunn ante una pregunta en twitter.
David Bowie, el cameo frustrado en Guardians of the Galaxy
Ver esta publicación en Instagram
Uno de los cameos que tanto James Gunn y Kevin Feige buscaron para la segunda entrega de Guardians of the Galaxy fue el de David Bowie, pero la muerte del artista en el mes de enero de 2016 frustró los planes.
"Hablé con la gente de David Bowie sobre que hiciese un cameo en Guardians of the Galaxy. Habría sido uno de los saqueadores, junto con Michelle Yeoh, Ving Rhames, Sylvester Stallone y Michael Rosenbaum, pero, desafortunadamente, David Bowie falleció".
Guardians of the Galaxy Vol. 3 contará con un elenco integrado por Chris Pratt como Star-Lord, Zoe Saldaña como Gamora, David Bautista como Drax, Bradley Cooper cono la voz de Rocket Racoon, Vin Diesel como la voz de Groot, Pom Klementieff como Mantis y Karen Gillan como Nebula.
Bajo la dirección de James Gunn, Guardians of the Galaxy Vol. 3 llegará a las salas de cine el 5 de mayo de 2023.
Te puede interesar: James Gunn dejaría Marvel Studios tras Guardians of the Galaxy Vol. 3
Fuente: Twitter
Las locuras de los Guardianes de la Galaxia llegan al Marvel-Verse
¡Los orígenes del equipo galáctico más irreverente!
Desde su primera aparición en 1969, la alineación de los Guardianes ha sufrido varios cambios. En esta edición recuperamos las ediciones que reflejan de mejor modo los momentos y características que estos inadaptados galácticos aportan a esta tribu disfuncional que conquistó el corazón de fanáticos alrededor del mundo gracias a su adaptación a la pantalla grande.
Conoce sus primeras aventuras, sorpréndete con la imaginación de los elementos que envuelven sus historias como su vestuario extravagante, sus fantásticas naves espaciales y sus más grandes misiones interestelares.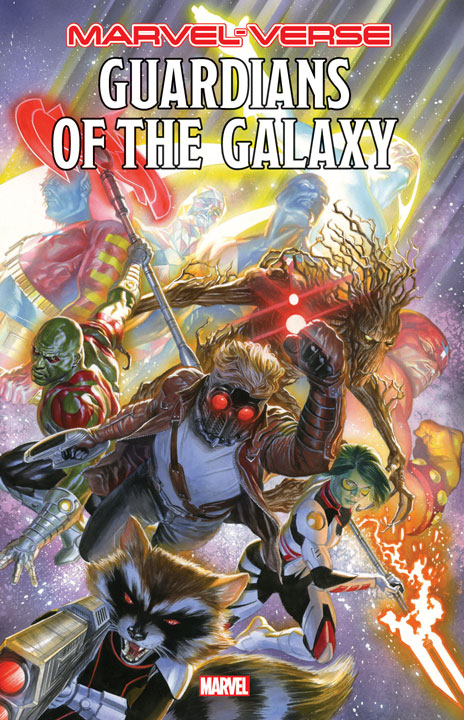 SMASH y Marvel Comics México traen para tí Marvel-Verse: Guardians of the Galaxy, con las mejores historias del equipo más irreverente del Universo Marvel.

También se está leyendo
5 Curiosidades sobre "Guardianes de la Galaxia Vol. 2″
Amanda Seyfried rechazó ser parte de 'Guardianes de la galaxia'
James Gunn usa papel de baño de Guardianes de la Galaxia ante escasez
Zoe Saldaña confiesa que cría a sus hijos con ayuda de tres asistentes
Disneyland podría no reabrir sus parques hasta el 2021