¿Qué es lo que más te asusta? Por años, la literatura ha explorado aquellos rincones de la mente humana en la que se esconden nuestros más grandes temores y es búsqueda no ha quedado fuera de la industria de los cómics: Haunt of Horror.
Este 2018 llegará a Marvel Cómics México y SMASH el título Haunt of Horror. Escrito por Richard Corben e ilustrado por Rich Margopoulos, este título arroja una mirada muy particular sobre el trabajo de Edgar Allan Poe y H.P Lovecraft, los maestros del terror.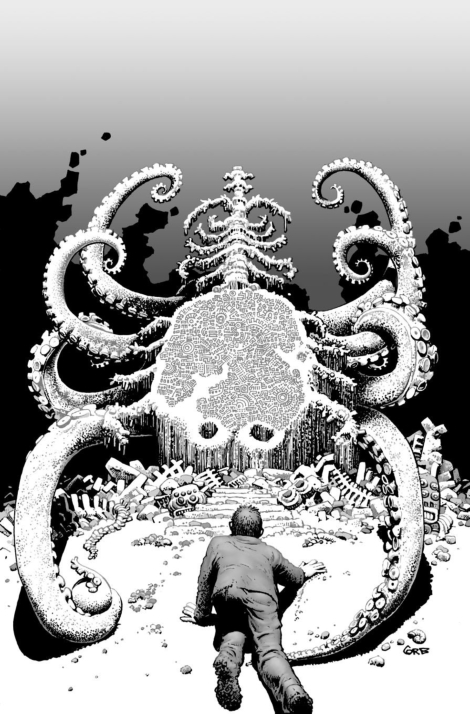 La combinación de Corben y Margopoulos genera una narración que en principio se percibe conocida, pero entre más se avanza en las viñetas, comienza a tener una dimensión completamente nueva y fresca sobre los clásicos relatos de estos escritores.
Originalmente este título fue publicado en 2006, pero su fuerza sigue perdurando hasta nuestros días y promete sorprender a cualquier persona que esté interesada en explorar el horror que puede ofrecer la industria del cómic.
Mantente al pendiente de SMASH y Marvel Cómics México para conocer los detalles sobre este lanzamiento y todas las sorpresas que estamos preparado.