El pasado 7 de julio llegó a la pantalla grande la primer película de Spider-Man con el joven Tom Holland interpretando a este personaje, película que todos los fanáticos de Marvel y del trepamuros adoraron.
Desde el año pasado que se comenzó con la promoción de la película vimos desfilar ante nuestros ojos una gran cantidad de imágenes y videos del arácnido donde se nos presente a este en diferentes situaciones.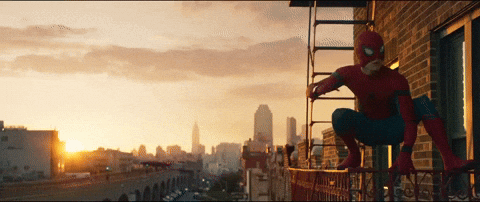 Tal vez no lo has notado, pero el trabajo de los editores fue excelente y ese trabajo lo ha notado un curioso con ojo de águila, quien publicó en su Twitter una imagen de la misma escena del primer tráiler y otra del segundo tráiler juntas y este fue el resultado:
There Is a little more to the Image. Looks like they are refining the CG. pic.twitter.com/JT7eagRRPz

— Kieran Jones (@Crazyac3Gamer) April 30, 2017
Esa particular imagen donde vemos a Spider-Man sujetar las dos mitades del Ferry que Vulture le hizo favor de cortar, nos demuestra cómo fue el progreso en cuestión de edición y utilización de CGI en esta película. ¿Te gustó la película?
http://www.smashmexico.com.mx/marvel/2017/04/25/conoces-la-armadura-de-iron-man-para-spider-man-homecoming/
http://www.smashmexico.com.mx/marvel/2017/04/04/checa-este-easter-egg-del-trailer-de-spider-man-homecoming/
http://www.smashmexico.com.mx/marvel/2017/03/28/lecciones-que-nos-dejo-el-trailer-de-spider-man-homecoming/
http://www.smashmexico.com.mx/marvel/2017/03/28/spider-man-homecoming-el-esperado-segundo-trailer/