¡5 de mayo, llega ya! Es lo que todos gritamos desesperadamente, ya que ese día es el elegido para que la segunda parte de Guardians of the Galaxy por fin llegue a las salas de cine y maravillar a todos sus seguidores.
En lo que va de este mes hemos visto bastantes promocionales de la película, como es el caso de varios pósters de cada uno de los personajes o todos juntos, así como algunos pequeños videos que nos revelan muy poquito sobre algunas escenas de la película o buenas noticias sobre el futuro de la franquicia.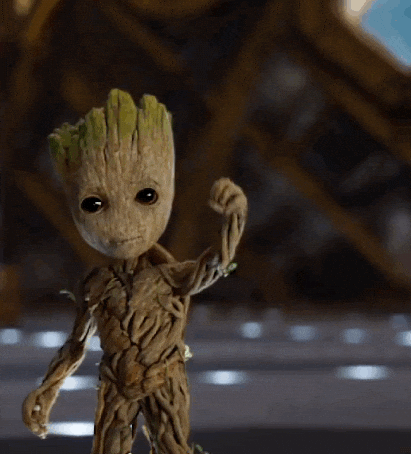 Ahora que nos encontramos a poco más de dos meses del estreno de Guardians of the Galaxy Vol. 2, seguimos recibiendo más y más cosas sobre la película, ninguna nos revela más de lo que deseamos ver, pero todas y cada una de ellas nos emociona a lo grande.
En esta ocasión, Marvel nos presume nuevos póstres internacionales de cada uno de los protagonistas de Guardians of the Galaxy Vol, 2, así como un nuevo banner. Star Lord, Baby Groot, Gamora, Rocket Raccon, Nébula y Yondu nos posan para presentarnos estos increíbles pósters:
Simplemente nos encantan y morimos de ganas de poder disfrutar de la nueva película que esta familia disfuncional que se hacen llamar Guardians of the Galaxy nos trae.
http://www.smashmexico.com.mx/marvel/2017/03/23/liberan-carteles-de-los-personajes-de-guardians-of-the-galaxy-vol-2/
http://www.smashmexico.com.mx/marvel/2017/03/23/la-romantica-carta-de-chris-pratt-sobre-guardians-of-the-galaxy-vol-2/
http://www.smashmexico.com.mx/marvel/2017/03/22/poster-imax-de-guardians-of-the-galaxy-vol-2/
http://www.smashmexico.com.mx/marvel/2017/03/14/its-showtime-nuevo-spot-de-guardians-of-the-galaxy-vol-2/