Guardians of the Galaxy se convirtió desde 2014 en una de las franquicias más queridas por Marvel Studios, sin embargo, antes de contar la historia del grupo más disparatado de héroes de la galaxia, la intención original era llevar a la pantalla grande Power Pack.
En entrevista para Screenrant, el presidente de Marvel Studios, Kevin Feige, declaró Power Pack es una franquicia que podría llegar a la eventual fase 4 del Universo Cinematográfico de Marvel.
"Power Pack es una propiedad que nos ha interesado durante mucho tiempo, durante muchos años porque queríamos hacer algo por las familias, algo que es un poco más joven, Ant-Man se ha convertido en esa franquicia, ciertamente con Ant- Man and the Wasp, pero Power Pack sigue siendo una de las muchas cosas de las que hablamos, ¿no sería divertido hacerlo algún día?"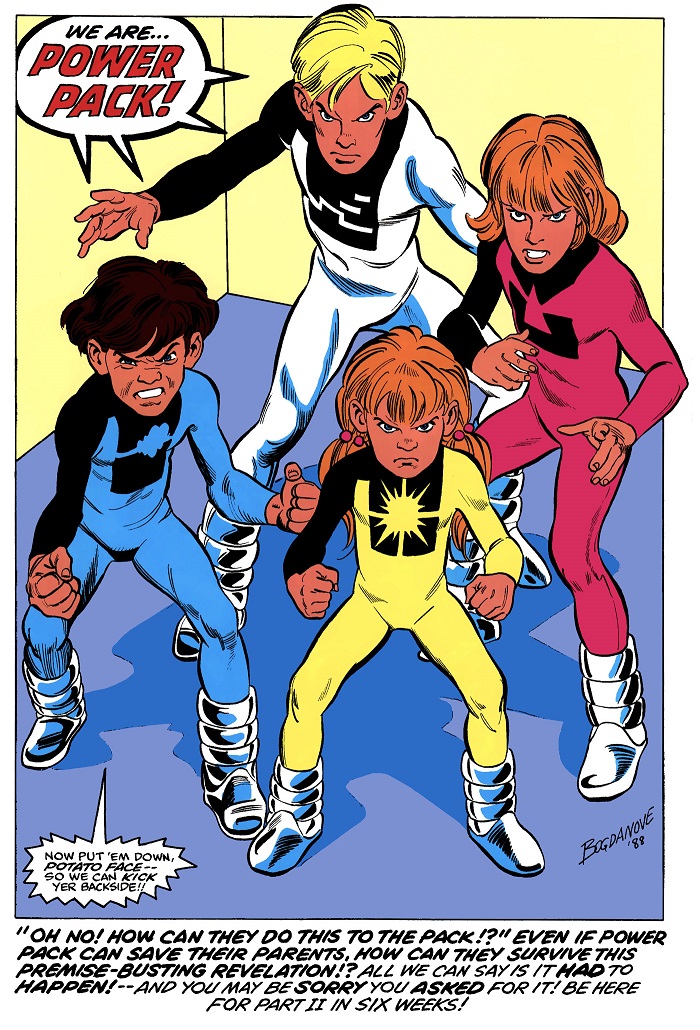 Este grupo de héroes debutó en su propia serie en mayo de 1984, La historia se centra en cuatro niños Alex (de 12 años), Julie (10), Jack (8) y Katie Power (5) que conocen a un alienígena llamado "Whitey" Whitemane quien en su lecho de muerte le otorga poderes a estos niños.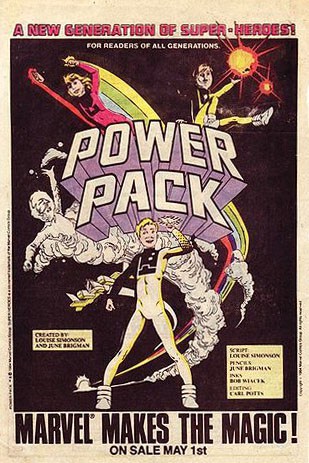 Eventualmente se les une Franklin Richards, el hijo de Reed Richards y Sue Storm, quienes podrían protagonizar la nueva cinta de los Cuatro Fantásticos.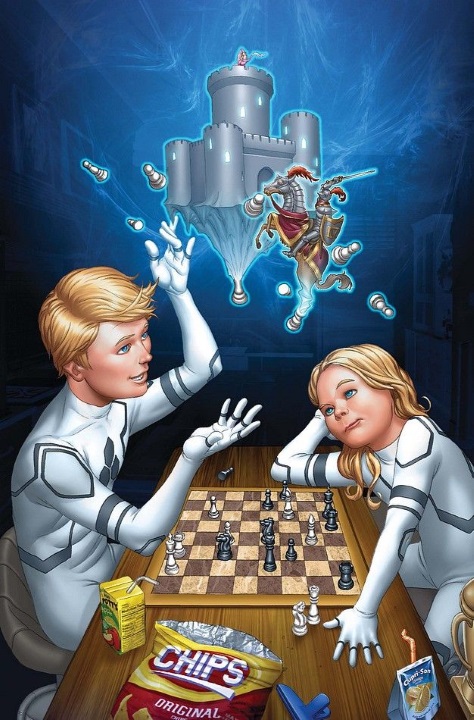 El mandamás del estudio de la Casa de las Ideas no quita el dedo del renglón para incluir más personajes diferentes en las próximas cintas, en las cuales tiene el propósito que todo el mundo se sienta incluido en las producciones de este estudio, algo que empieza a conseguir con personajes como Valkyrie, Black Panther y próximamente Capitana Marvel.
La fase cuatro del Universo Cinematográfico de Marvel arrancara en 2019 con Spider-Man: Far from Home, y están contempladas cintas como la tercera parte de Guardians of the Galaxy y las segundas partes de Doctor Strange y Black Panther.