En 2017, SMASH y Marvel Comics México te aterraron (en teoría) en Marvel Semanal con Night of the Living Deadpool, donde Wade Wilson se enfrentó a una catástrofe zombie. Ahora el Mercenario Bocazas vuelve en la emocionante secuela (redoble de tambor) Return of the Living Deadpool.
SMASH y Marvel Comics México te traen otra de las disparatadas aventuras de Wade Wilson, en la miniserie de cuatro capítulos que nos entregarán mas zombies, más Deadpool y menos chimichangas, la cual llegará a través de Marvel Semanal.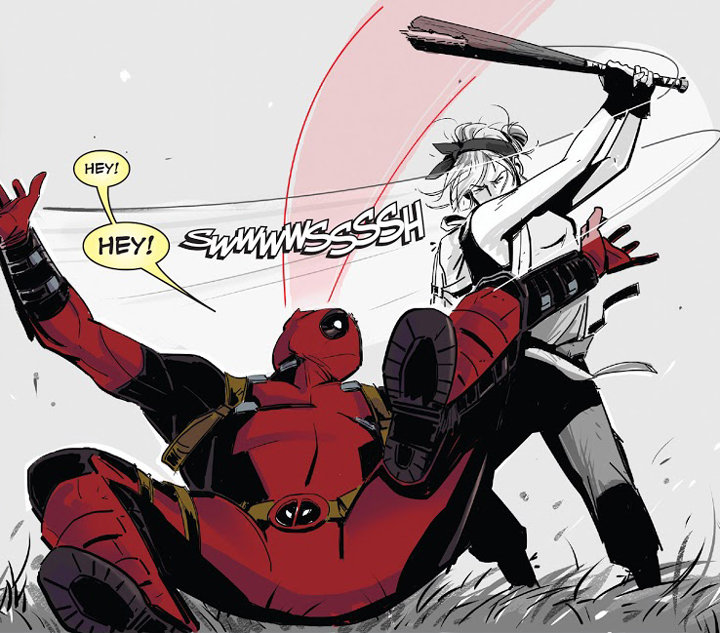 Si en la primera parte te intrigó el viaje de Deadpool en busca de la cura al apocalipsis zombie, ahora la situación es surrealista.
Los zombis atacan a Deadpool, pero en lugar de que veamos al Wade zombie ¡Vemos miles de Deadpools! ¡Que Odín nos agarre confesados!
Ahora Wade Wilson tendrá que volver a enfrentar todo un desafío para evitar que los zombies se conviertan en las versiones más disparatadas y extrañas de Deadpool, y esta vez el camino no será nada fácil
Cerebros… perdón… Chimichangas…
Esta historia también llega de la mano de Cullen Bunn, autor de la primera parte (y de Venomized), ahora acompañado de Nik Virella en los trazos.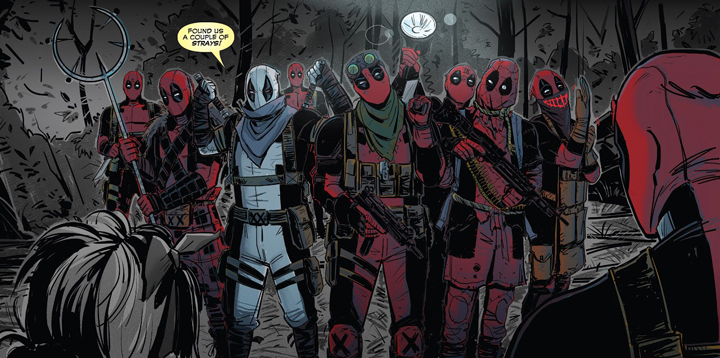 Si lo tuyo es emocionarte a través del terror, la acción, y una alta dosis de hilaridad, definitivamente tienes que coleccionar Return of the Living Deadpool, otro de los disparates épicos del Mercenario Bocazas, el cual llega para ti.
No le pierdas la pista a nuestras redes sociales y sitio oficial, ya que en estas vías te anunciaremos antes que nadie la fecha de lanzamiento de Return of the Living Deadpool, una historia más disparatada que Soy Leyenda.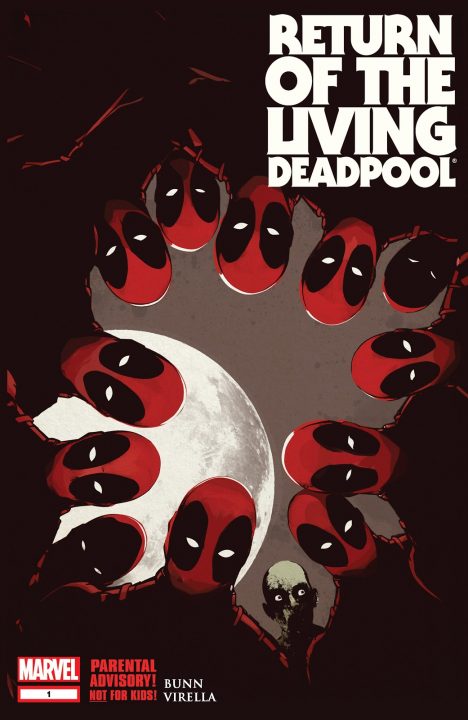 Y no olvides que ahora puedes encontrar Marvel Semanal a un precio de 35 pesos en tu punto de venta más cercano.