Logan fue una película que no sólo la despedida de Hugh Jackman como Wolverine, también fue una nueva propuesta para Marvel de hacer películas dramáticas, algo que Ryan Reynolds, protagonista de Deadpool, festejó a su peculiar manera.
Fiel a su estilo, como el Mercenario Bocazas, Reynolds compartió un video en su cuenta de instagram, donde recordó el estreno de Logan en 2017, el llamado "aniversario de madera".
"No puedo creer que hayan pasado 3 años desde #Logan. El tercer aniversario es madera, ¿verdad?" escribió Reynolds en el mensaje que acompaña el video, que proviene de las primeras escenas de Deadpool 2.
Logan vs Deadpool Un nuevo round de este divertido pleito
No es la primera vez que Reynolds y Jackman se enfrascan en una guerra de hilarantes declaraciones a través de redes sociales, tan sólo hay que recordar que en 2017, durante la gira promocional de Logan, el protagonista de Wolverine compartió un mural hecho por artistas australianos.
I have one of these murals on the hood of my car. Best decision ever. https://t.co/wKwhiuCVRT

— Ryan Reynolds (@VancityReynolds) February 25, 2017
"Tengo uno de estos murales en el capó de mi auto. La mejor decisión de todas." respondió Reynolds en una batalla que ha derivado en miles de millones de carcajadas entre los fanáticos de Logan y Deadpool.
¿Cuál será la siguiente jugada de este divertido enfrentamiento? Sólo el tiempo lo dirá y las redes sociales nos lo contarán
Deadpool: Buenas Noches
Wade Wilson enfrentar· su misión más difÌcil: ¡Eliminar a Santa Claus! Luego, Deadpool se encontrará en medio de una retorcida rivalidad entre dos parques de diversiones ¡Un carnaval convertido en carnicería!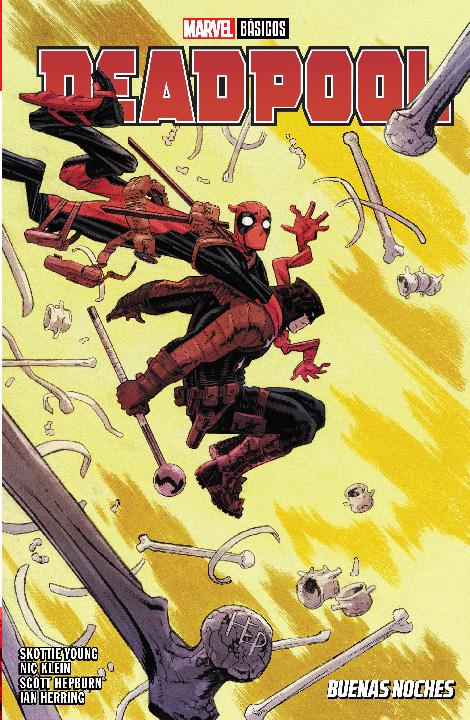 SMASH y Marvel Comics México presenta Marvel Básicos: Deadpool: Buenas noches, un tomo donde Skottie Young le da rumbo a los disparates del Mercenario Bocazas, el cual puedes adquirir en este enlace.