Las artes marciales llegan al Universo Cinematográfico de Marvel con el primer tráiler de Shang-Chi and the Legend of the Ten Rings
El Universo Cinematográfico de Marvel se empieza a extender a diferentes regiones del mundo, y ahora es el turno de Asia con el primer tráiler de Shan-Chi and the Legends of the Ten Rings
Marvel Studios ha compartido el primer tráiler de Shang-Chi and the Legend of the Ten Rings, película que llegará a las pantallas de las salas de cine en el mes de septiembre de 2021.
Shang-Chi debutó en las páginas de Special Marvel Edition #15. Shang-Chi Metchiu es hijo del villano Fu Manchu, de quien se rebela para combatirlo. Entre sus destacadas habilidades destacan su conocimiento avanzado en artes marciales.
Éste héroe es hijo de un cerebro criminal y su nombre significa 'ascenso y avance del espíritu'. Su entrenamiento, además de sabiduría le inculcó varias formas artes marciales que lo convirtieron en un arma viviente.
El héroe asiático se ha unido a diferentes grupos de héroes como los Secret Avengers, MI–6, Heroes for Hire y al grupo principal de los Avengers.
Ver esta publicación en Instagram
Bajo la dirección de Destin Daniel Cretton, Shang-Chi and the Legend of the Ten Rings contará con las actuaciones de Simu Liu, Tony Leung y Awkwafina.
Ésta nueva aventura de Marvel Studios llegará a los cines el 3 de septiembre de 2021.
También puedes leer: Shang-Chi and the Legend of the Ten Rings reanudó su filmación en Australia
Fuente: Marvel
La misión más peligrosa de Black Widow llega a SMASH y Marvel Comics México
¡Hogar es donde habita el dolor! Y Black Widow sabe mucho de eso. Puede que sea una Avenger y una agente de S.H.I.E.L.D., pero también tiene su propia encomienda: expiar su pasado como asesina de la KGB. Sus métodos son sucios. Su corazón frío. Pero su trabajo es impecable.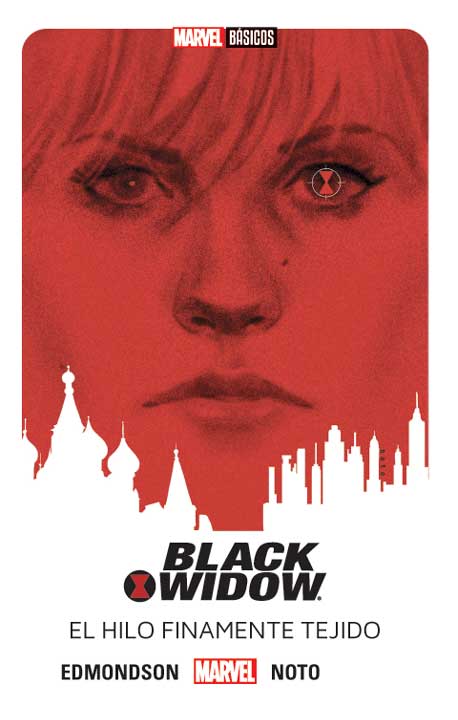 SMASH y Marvel Comics México traen para ti Marvel Básicos – Black Widow: El hilo finamente tejido, un relato de la autoría de Nathan Edmonson, que recopila Black Widow (2014) #1-6 y material de Black Widow de All-New Marvel Now! Point One #1.

También se está leyendo:
¡Deadpool y Spider-Man se burlan de Batman y Superman!
Spider-Man tendrá un nuevo interés amoroso en el MCU
Niños se dejan picar por una viuda negra por querer ser Spider-Man
Polémica por el nuevo Spider-Man
Benicio del Toro y Zoe Saldana inauguran la nueva atracción de Disney