La producción de la serie She-Hulk ha encontrado a la antagonista de la primera temporada, ya que la actriz Jameela Jamil será la encargada de interpretar a Titania
La producción de la serie She-Hulk ha iniciado su rodaje en la ciudad de Atlanta, y su elenco se sigue definiendo, ya que el programa de Marvel Studios ha encontrado a su villana principal, Titania.
Te puede interesar: She-Hulk arranca filmaciones en Atlanta
Retomando un reporte de The Illuminerdi, CBR reportó que la actriz Jameela Jamil ha sido seleccionada para llevar el papel antagónico de la serie. Jamil será la encargada de encarnar a Mary MacPherran, quien en la serie She-Hulk será la villana Titania.
Ver esta publicación en Instagram
Jameela Jamil estelarizó la serie The Good Place, a lado de Ted Danson y Kristen Bell.
Titania debutó en las páginas Secret Wars #3 (julio, 1984). Creada por Jim Shooter, Mary MacPherran es una marginada paria de la escuela secundaria, se transformó en la superpotencia de Titania a cambio de unirse al ejército del Doctor Doom en Battleworld.
Dejó de ser tímida y mansa, para cambiar a una personalidad impetuosa y segura de sí misma, se mantuvo firme contra varios miembros de los X-Men durante su tiempo en Battleword.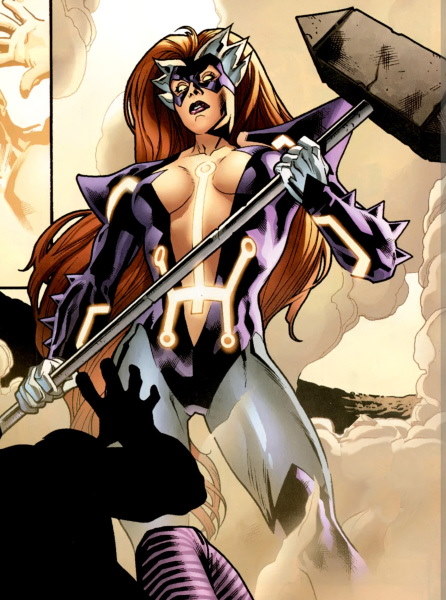 Tatiana Masnaly será la interprete de Jennifer Walters / She-Hulk, y a esta serie se unirán Tim Roth como Abomination y el regreso de Mark Ruffalo como Bruce Banner / Hulk.
She-Hulk está dirigida por Kat Coiro y Anu Valia, con Jessica Gao como escritora principal. Esta serie llegará en 2022.
No te pierdas: She-Hulk arranca filmaciones en Atlanta
Fuente: CBR
El Gigante Esmeralda le declara la guerra al Universo Marvel.
Eran sus amigos. Lo traicionaron. Lo dispararon al espacio y lo encaminaron hacia la tragedia. Ha peleado, sangrado y conquistado. Ha amado y ha perdido.
Ahora que sólo le queda la terrible venganza, Hulk se dirige a la Tierra acompañado de sus leales aliados, los Warbound, para descargar su furia sobre Iron Man, el Sr. Fantástico, Doctor Strange y Black Bolt. Los aplastará junto a cualquiera que se interponga en su camino.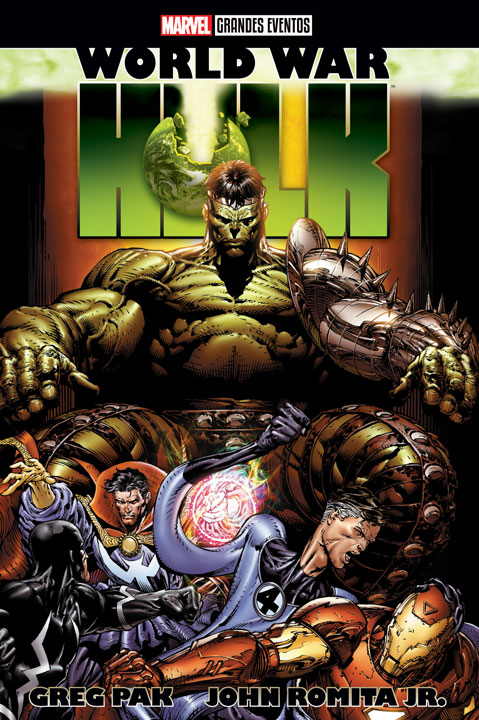 SMASH y Marvel Comics México traen para tí World War Hulk, un evento de la autoría de Greg Pak, con el arte de John Romita Jr. que no te puedes perder.

También se está leyendo:
Todo lo que debes saber de la llegada de Disney + ¡Fecha, contenido y preventa!
Disneyland: El primer parque de atracciones del mundo
Revelan todo el contenido de Disney+
La lujosa suite que esconde el castillo de Disneyland
El trasero de Hugh Jackman sobrevive a la censura de Disney +