Spider-Man será quien de el puntapié inicia de una nueva era para Marvel Studios con Spider-Man: Far From Home, cinta que La Casa de las Ideas coproduce en sociedad con Sony Pictures, y en la cual el villano principal será Mysterio, interpretado por Jake Gyllenhaall
Gracias a las redes sociales, se dieron a conocer una serie de imágenes del set de filmación, ubicado en la ciudad de Liberec, República Checa, donde se puede ver a Gyllenhaall caracterizado como Mysterio, en la recta final del rodaje.
En la escena, Spidey y Mysterio sostuvieron un gran combate, el cual deja el escenario como campo de guerra.
Final scenes from Spider-Man: Far from Home in Liberec, now the end of filming pic.twitter.com/D9SNaHSBJk

— Martin Knap (@CZMARTY7) September 30, 2018
Mientras que en otras imágenes en el lugar de los hechos se puede apreciar al actor con el traje característico del villano, al que sólo le falta el casco característico de este personaje, el cual se asemeja a una pecera.
Spider-Man: Far from Home: Mysterio in Liberec, Czech Republic pic.twitter.com/wpWaWe0oRE

— Martin Knap (@CZMARTY7) September 30, 2018
Mysterio debutó en los cómics dentro de las páginas de The Amazing Spider-Man #17. Quentin Beck, un experto en efectos especiales de Hollywood, quien tras fracasar en su intento de ser actor, se encargo de llevar una vida criminal gracias a su habilidad de crear ilusiones.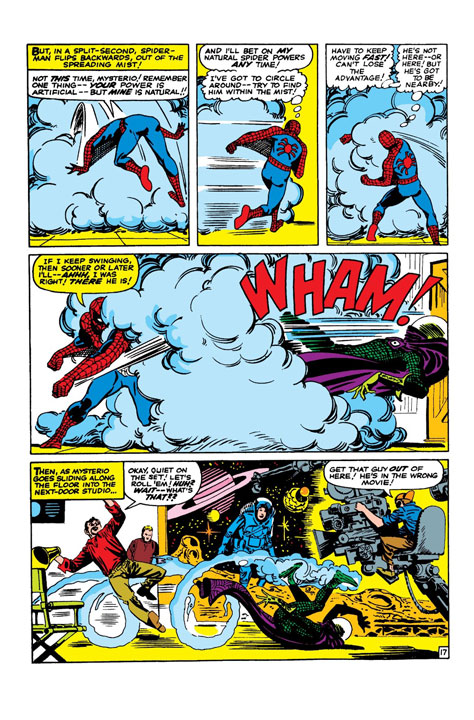 ¿Un traje negro?
De igual manera, en más imágenes reveladas por las redes sociales, se puede ver a Tom Holland, quien interpreta a Peter Parker / Spider-Man, ataviado en un traje negro, en el set de filmaciones en República Checa.
New video on the set of ' SPIDER MAN FAR FROM HOME '

* SPOILERS* pic.twitter.com/TSyyURQkG5

— Tom Holland Source (@tomhsource) September 28, 2018
Este traje oscuro nos deja dos teorias al respecto, la primera (y más esperada por los fanáticos) es que Peter por fin ya tiene el traje alienígena, y la otra opción es la elaboración de un traje casero oscuro por parte de Parker, el cual luce similar a Spider-Man Noir, la versión del arácnido en los años 40.
Spider-Man: Far From Home contará con un elenco conformado por Tom Holland como Peter Parker / Spider-Man, Marisa Tomei como la Tía May, Zendaya como Michelle (M.J.) y Michael Keaton, quien volvería a su papel de Adrian Toomes / The Vulture, además de Numan Acar, quien interpretaría a The Chamaleon, Samuel L. Jackson y Cobie Smulders, quienes reinterpretarán sus papeles de Nick Fury y Marial Hill, respectivamente. Spider-Man: Far From Home llegará a las salas de cine en el mes de junio de 2019.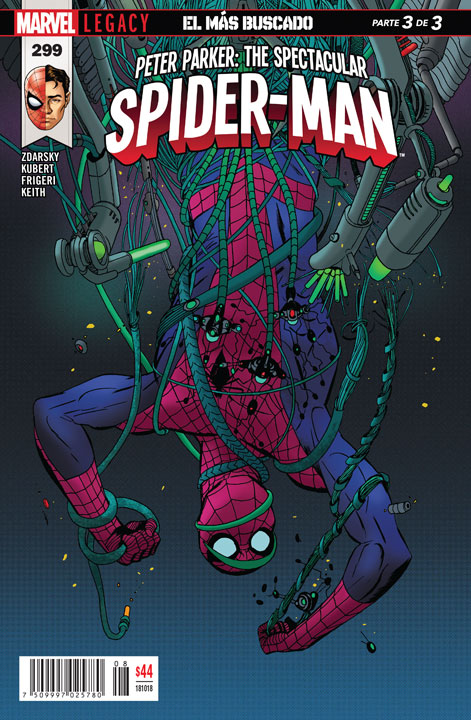 En lo que llega esta cinta a las salas de cine no olvides que SMASH y Marvel Comics México traen para ti las mejores aventuras de Spider-Man, a través de tres series imperdibles, como The Amazing Spider-Man, Peter Parker: The Spectacular Spider-Man y Spider-Man / Deadpool.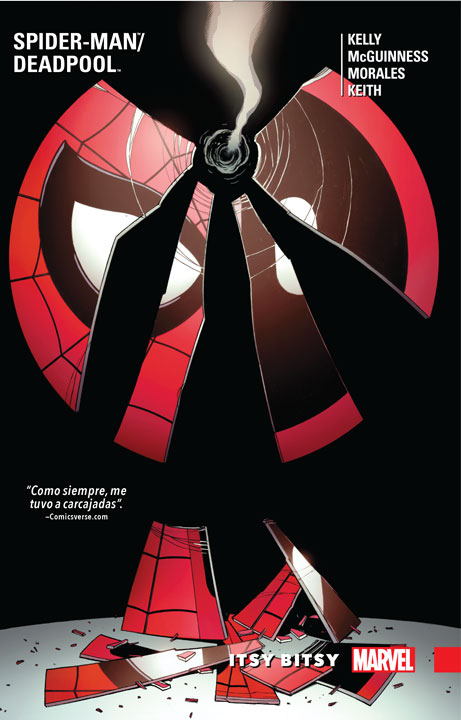 También no olvides que los números acumulativos de estas tres series también están disponibles en todos los puntos de venta