A poco más de un mes para el esperado estreno de Spider-Man en PlayStation 4 Insomniac Games ha anunciado por medio de su twitter que el juego ya entró en su fase "Gold"… y lo celebraron de forma bastante divertida.
We are pleased to announce that #SpiderManPS4 has GONE GOLD for its worldwide release on September 7th. Thanks to @PlayStation and @MarvelGames for their support in the creation of this original Spider-Man adventure. pic.twitter.com/iD4mJmqGfK

— Insomniac Games (@insomniacgames) July 30, 2018
Nos complace anunciar que @SpiderManPS4 ya es Gold para su lanzamiento mundial el 7 de septiembre. Gracias a #PlayStation y @MarvelGames por su apoyo en la creación de esta original aventura de Spider-Man.
La imagen por supuesto que hace alusión a uno de los memes más famosos que han surgido de la caricatura animada de Spider-Man en los 60's.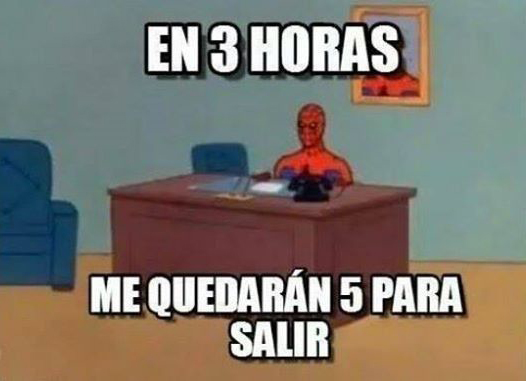 ¿Qué significa esto? Que el juego ya está terminado y solo queda un pequeño lapso de tiempo en el que el título se producirá en masa para ser distribuido en todo el mundo antes del 7 de septiembre. En caso de que desees adquirir el juego por medio de la PlayStation Network es probable que muy pronto puedas iniciar la descarga del mismo.
Spider-Man se anunció durante el E3 de 2016 como una de las grandes sorpresas de PlayStation para su consola de octava generación. Sin tener una fecha de lanzamiento establecida, hemos esperado por dos años el lanzamiento del título con apenas unos cuantos avances durante las distintas versiones de E3, PlayStation Experience y otros eventos de videojuegos.
De hecho, durante los últimos meses las noticias alrededor del arácnido comenzaron a surgir de forma inesperada. En E3 2018 fuimos testigos de la presentación de una nueva alineación de los Seis Siniestros, así como el misterio alrededor de un villano que seguramente conoceremos hasta que pongamos el juego en nuestra consola.
Lo mismo ocurrió durante la pasada San Diego Comic-Con en donde además de revelarse un avance que confirma la alianza entre Mary Jane, Miles Morales y Spidey, también se develó la consola edición especial de el Hombre Araña y un traje inédito para Peter Parker.
En los últimos días también se habló de la posibilidad de ver a esta versión de Spider-Man como parte de la película animada de Sony Pictures: Spider-Man: Into the Spider-Verse. Así como su confirmación para los eventos del llamado Spider-Geddon.
Mientras esperamos el lanzamiento de Spider-Man en PlayStation 4 recuerda que puedes leer las aventuras de Peter Parker como The Spectacular Spider-Man o simplemente como The Amazing Spider-Man en SMASH y Marvel Cómics México.
Justo como en los viejos tiempos nos hacemos esa clásica pregunta: Peter Parker: ¿bendición o amenaza?
¡Descúbrelo en Peter Parker: The Spectacular Spider-Man #297!https://t.co/bG2hoEKnhr pic.twitter.com/UtCjbQV06a

— Marvel Cómics México (@marvelmex) July 30, 2018