Si eres fanático de la saga Star Wars, consiente a tu corazón geek con estos cómics recientemente publicados en México y ve más de Star Wars en los cómics de Marvel.
Por Mayra Martínez
Star Wars en los cómics de Marvel
Black Panther VS. Deadpool
En el Black Panther VS. Deadpool #2, se aprecia a Deadpool emulando al póster original de 1977 de Star Wars, en donde Luke Skywalker empuña el sable de luz.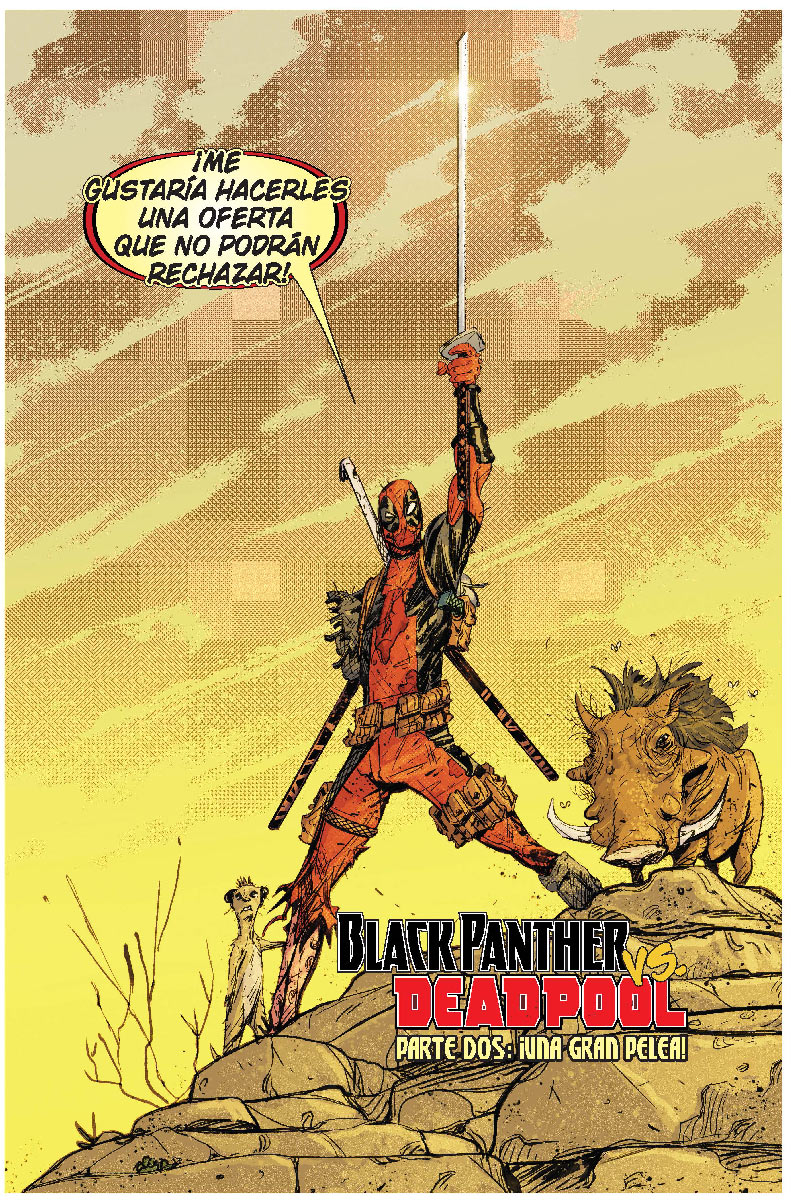 Spider-Man
En Friendly Neighborhood Spider-Man #3, Spidey le pide a Rumor que le describa sus poderes. Cuando ella menciona que tiene un "delicado poder de persuasión", Spider-Man le pregunta que si tiene "la Fuerza". Así como los caballeros Jedi de la saga galáctica.
Marvel Comics #1000
El Marvel Comics #1000 recopila la historia Cuatro Rojo creada por Charles Soule e ilustrada por Terry Dodson, fue el #1 y se convirtió en el primer cómic de Marvel en vender millones de ejemplares desde la Era Dorada.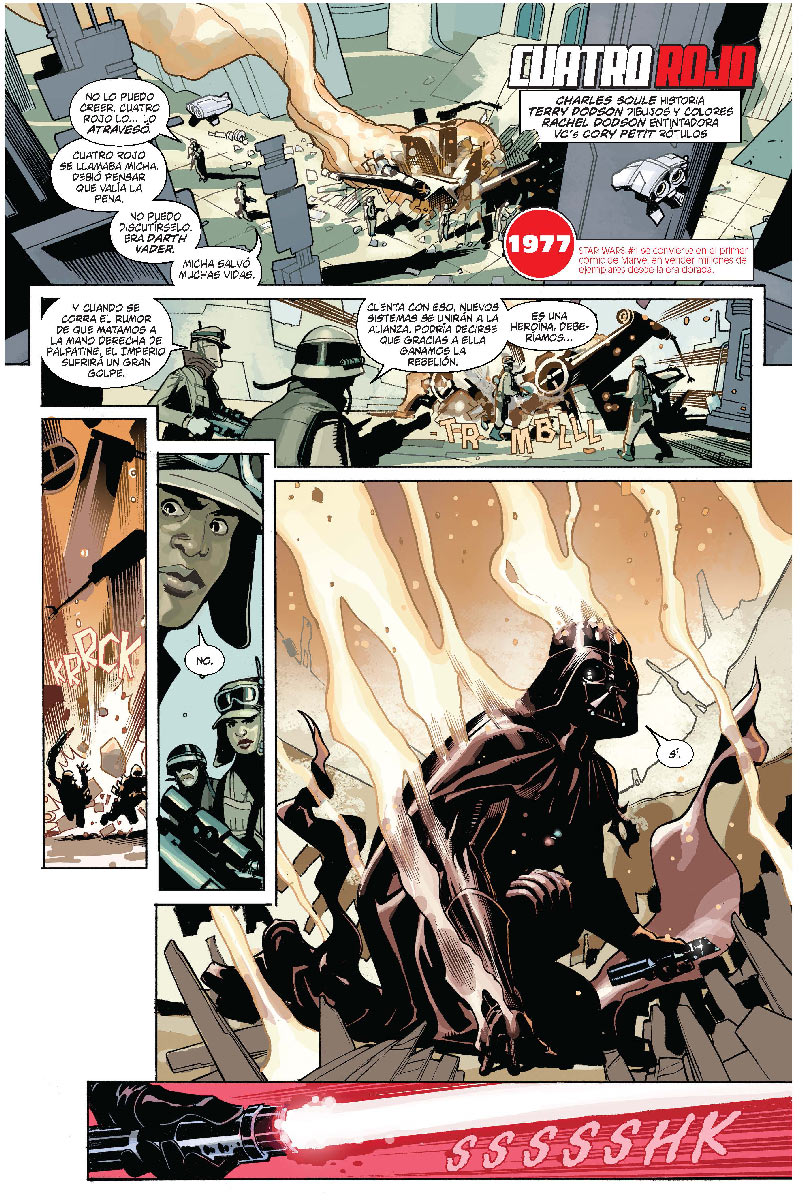 Miles Morales
En Miles Morales: Spider-Man #1 (creado por Saladin Ahmed, Javier Garrón y David Curiel), incluyeron muchísimas referencias a la cultura pop. En la página 100 podemos apreciar que Miles tiene una taza que dice "Han Shot First" y en la tercer viñeta su papá, el policía, Jefferson Davis, tiene una taza que dice "Greedo Shot First".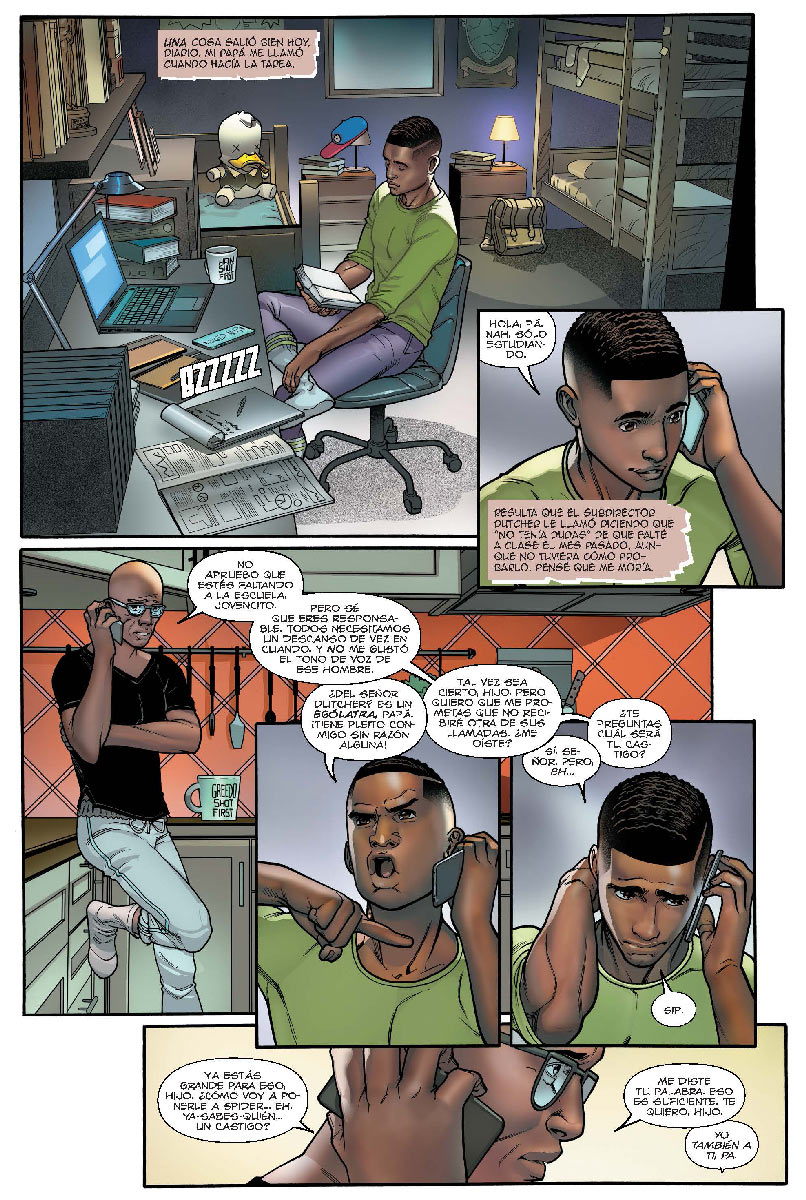 Hulk
En Planet Hulk se vive una pelea de gladiadores contra criaturas alienígenas, así como en el Episodio II, Star War: Atack of the Clones, en la pelea de la Arena de Geonosis, previa a la Batalla de Geonosis.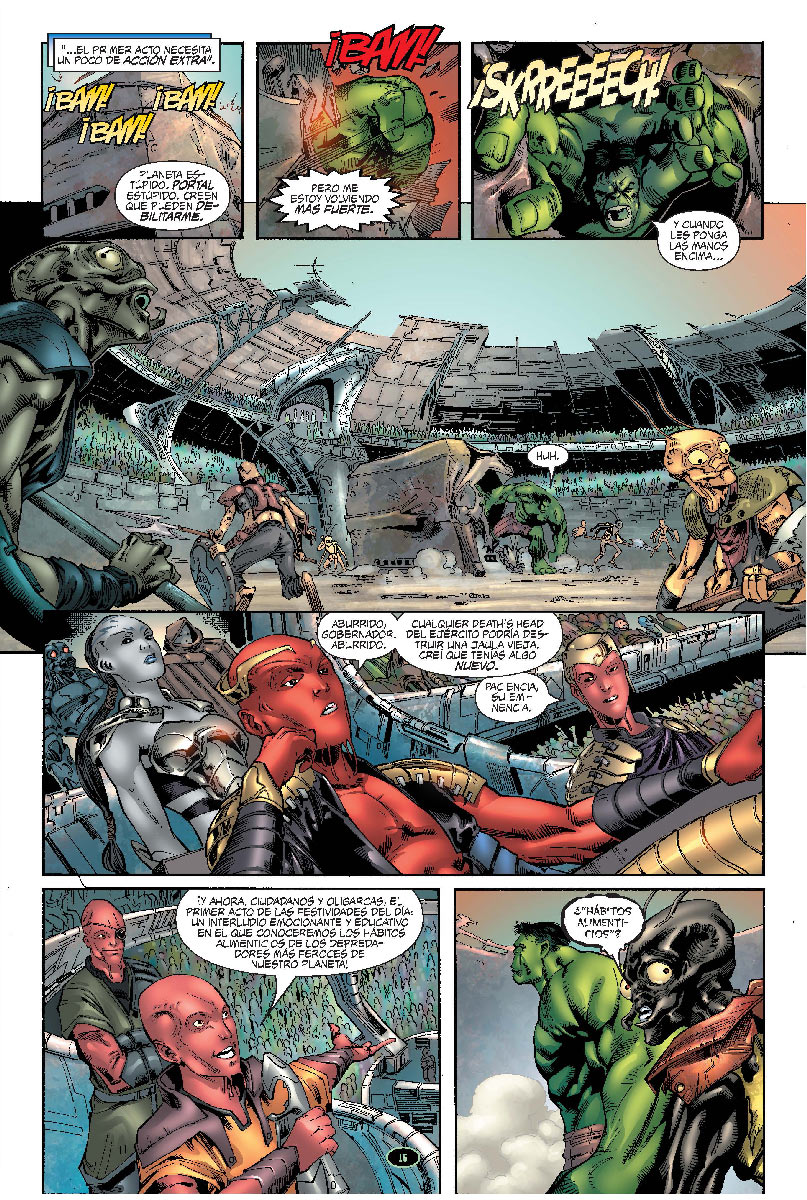 X-Men
En X-Mutant Genesis, la nave que ocupan los X-Men se llama "X-Wing" haciendo referencia a la nave X-Wing Starfighter usada por la alianza rebelde. En la Batalla de Yavin, Luke Skywalker usa un T-65B X-Wing.