Desde la primera cinta de los Avengers, en 2012, se vislumbraba a Thanos como el villano más peligroso del Universo Cinematográfico de Marvel. Si bien es conocido que Josh Brolin es el actor que encarnaría al Titán Loco, él no fue el primer Thanos para Marvel Studios.
Viajemos por el reino cuántico y ubiquémonos en el año 2012, justo al final de la aventura de The Avengers, cuando en la escena postcréditos supimos que Thanos estaba detrás de la invasión a Nueva York.
En 2014 Marvel Studios dio a conocer, en el marco de la San Diego Comic-Con, que Josh Brolin fue elegido para interpretar a Thanos, y su primera aparición se dio en Guardians of the Galaxy.
Después de la primera cinta a cargo de James Gunn, Thanos apareció en la escena postcréditos de Avengers: Age of Ultron y fue el antagonista de las producciones a cargo de los hermanos Joe y Anthony Russo, Avengers: Infinity War y Avengers: Endgame.
Si Brolin se unió a Marvel en 2014 ¿Quién fue el primer Thanos que apareció en el MCU? La respuesta es Damion Poitier, un actor que fue maquillado como Titán Loco, cuya apariencia evolucionó de Avengers a Avengers: Endgame.
Este actor entró a la producción de Joss Wheddon en caracter de urgente, para poder tener la secuencia en el Sanctuary, la cual nos puso en el mapa al villano creado por Jim Starlin.
SI bien su lugar fue tomado por Josh Brolin, Poitier se mantuvo en el Universo Cinematográfico de Marvel, como uno de los secuaces de Crossbones dentro de la trama Captain America: Civil War.
Vía Screenrant
Marvel Comics #1000 llegó México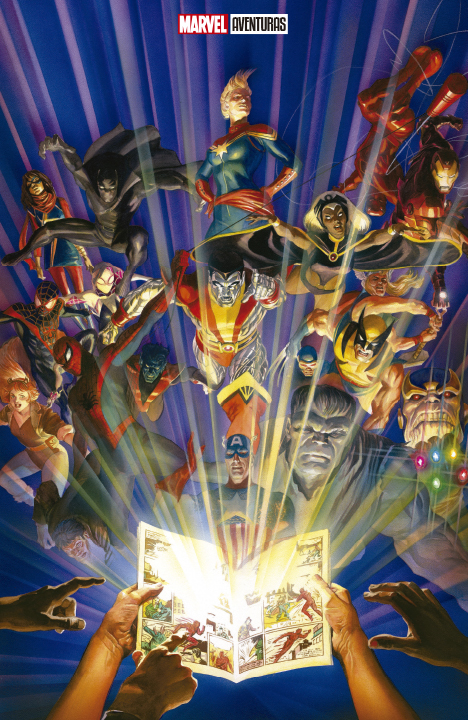 No olvides que SMASH tiene para tí Marvel Comics #1000, una edición especial, conmemorando la historia que a lo largo de 80 años nos han entregado hombres de la talla de Stan Lee, Jack Kirby, Steve Ditko, Alex Ross, Jim Lee, Dan Slott, Steve McNiven y cientos más.
Marvel Comics #1000 tendrá como colaboradores especiales a creativos de la talla de Al Ewing, Charles Soule, Dan Slott, Donny Cates, Gail Simon, Kelly Sue DeConnick, Tom DeFalco y personalidades como el exbasquetbolista Kareem Abdul-Jabbar, el rapero Taboo del grupo Black Eyed Peas y los cineastas Phil Lord y Christopher Miller.
No lo dudes más y consigue Marvel Comics #1000 una edición que no puede faltar en tu colección.