Si bien The New Mutants ya tiene su alineación definida, en sus filas estuvo cerca de llegar Warlock, con la interpretación de Sacha Baron Cohen
En pocos días The New Mutants llegará a la pantalla grande, tras más de dos años de retrasos y posibles incorporaciones de personajes como Warlock, el alienígena de la raza Technarchy, cuyo intérprete hubiera sido Sacha Baron Cohen.
En entrevista para Nerdist, el director Josh Boone reveló que uno de los planes para la cinta era incorporar a Warlock a la alineación de los New Mutants, y buscó a Sacha Baron Cohen, protagonista de la comedia Borat, para que interpretara a Warlock, con técnica de captura de movimiento.
No te pierdas: The New Mutants presenta un nuevo poster y algunos miedos
Boone pensó en Cohen como el Golum de los New Mutants, y por ello entabló conversaciones con el actor, pero las restricciones de presupuesto impidieron que el comediante llegara a The New Mutants
Los productores le comentaron a Boone que debía escoger entre tener a Warlock o a Demon Bear en la película, por lo que el cineasta eligió a la entidad demoniaca que persigue a Mirage.
¿Quién es Warlock?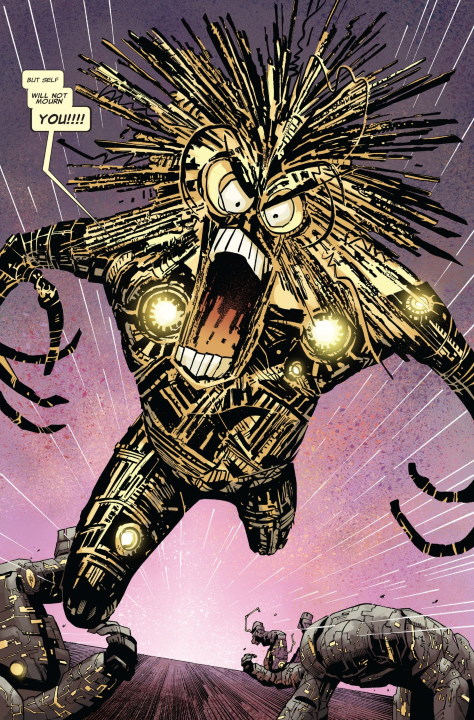 Warlock es un alienígena de la raza Technarchy, que debutó en las páginas de New Mutants #18, (Agosto, 1984).
Estos alienígenas son organismos mecánicos que sobreviven al infectar a los seres vivos de un "virus trans-modal tecno-orgánico", que les permite drenar la energía del ser infectado.
Warlock es hijo del gobernante Technarch, Magus, quien enfrentó a los New Mutants, a quienes combatió, pensando que eran los X-Men, pero Warlock se puso en contra de su padre y se unió a los New Mutants.
En The New Mutants, cinco jóvenes mutantes, quienes descubren sus poderes mientras permanecen en una instalación secreta contra su voluntad, luchan para escapar de sus pecados pasados y salvarse a sí mismos.
La cinta, dirigida por Josh Boone cuenta con un elenco integrado por Maisie Williams (Rahne Sinclair/Wolfsbane), Blu Hunt (Danielle Moonstar/Mirage), Anya Taylor-Joy (Nikolievna Rasputina/Magik) y Henry Zaga (Roberto da Costa/Sunspot).
The New Mutants se estrenará en las salas de cine el 28 de agosto
No te puedes perder: The New Mutants: Bill Sienkiewicz hará el arte para los créditos
Fuente: Nerdist
The Demon Bear ataca a SMASH y Marvel Comics México
Demon Bear, la criatura que ha atormentado los sueños de Danielle Moonstar ¡ahora también aterroriza su vida diaria! Demon Bear ya se llevó a sus padres y ha regresado por Dani pero, ¡los esfuerzos combinados de sus compañeros, los New Mutants, evitarán que lo consiga!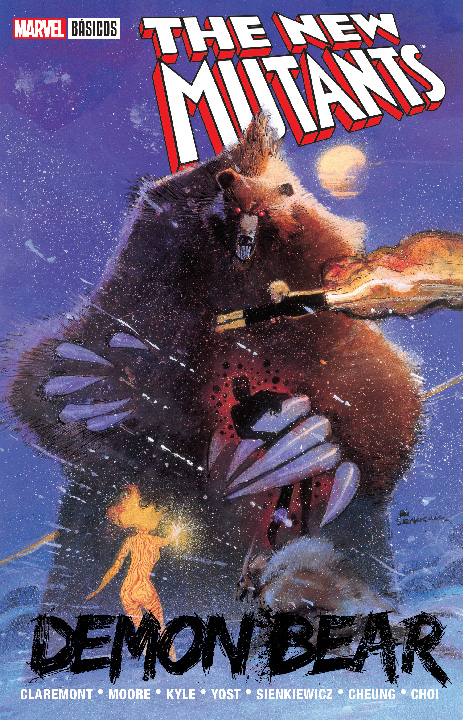 SMASH y Marvel Comics México traen para ti Marvel Básicos – The New Mutants: Demon Bear, un clásico de la autoría de Chris Claremont y Bill Sienkiewicz, el cual puedes conseguir en este enlace y recibir en la comodidad de tu hogar.
También se está leyendo
Entérate qué actriz de Juego de Tronos se integra a X-Men
Mexicana participa en proyecto de hormiga mutante
Hugh Jackman envía mensaje a los mexicanos
Washington DC podría tener un equipo de fútbol relacionado con X-Men