El elenco de Thor: Love and Thunder sigue creciendo, y lo que empezó como una posibilidad al fin se confirma: ¡Christian Bale es el nuevo villano del MCU!
En entrevista con Entertainment Tonight, Tessa Thompson, quien interpretará a Valkyrie una vez más confirmo que Christian Bale se unirá a las filas de Thor: Love and Thunder.
La producción de Taika Waititi no ha revelado la lista de enemigos a los que el Dios del Trueno.
Christian Bale ya cuenta con experiencia en las cintas de superhéroes, al trabajar a lado de Christopher Nolan en las tres películas del Caballero Oscuro para la Distinguida Competencia.
Thor: Love and Thunder sera estelarizada por Chris Hemsworth, Tessa Thompson y Natalie Portman, quien volverá a encarnar a Jane Foster.
El estreno de la cinta dirigida por Taika Waititi sera el 4 de noviembre de 2021.
Marvel Comics #1000 llegó México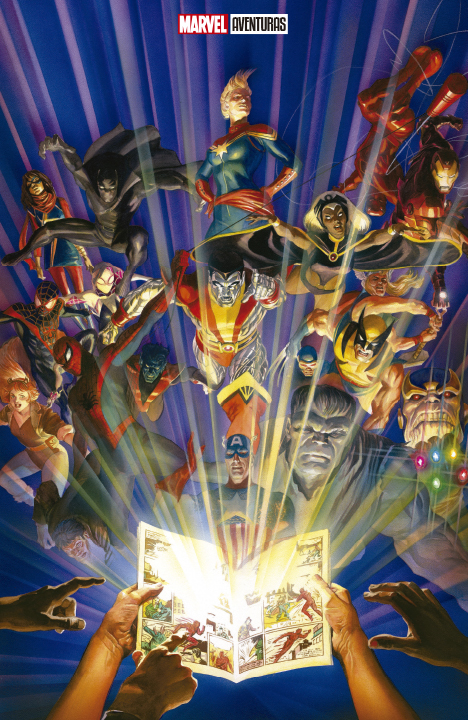 No olvides que SMASH tiene para tí Marvel Comics #1000, una edición especial, conmemorando la historia que a lo largo de 80 años nos han entregado hombres de la talla de Stan Lee, Jack Kirby, Steve Ditko, Alex Ross, Jim Lee, Dan Slott, Steve McNiven y cientos más.
Marvel Comics #1000 tendrá como colaboradores especiales a creativos de la talla de Al Ewing, Charles Soule, Dan Slott, Donny Cates, Gail Simon, Kelly Sue DeConnick, Tom DeFalco y personalidades como el exbasquetbolista Kareem Abdul-Jabbar, el rapero Taboo del grupo Black Eyed Peas y los cineastas Phil Lord y Christopher Miller.
No lo dudes más y consigue Marvel Comics #1000 una edición que no puede faltar en tu colección.