Wandavision llegará en el transcurso del año 2020, y su historia podría adaptar la aclamada trama de The Vision, de la autoría de Tom King, quien ya expresó a que personaje le gustaría ver en su versión live-action.
El escritor Tom King, autor de la aclamada obra The Vision, compartió en sus redes sociales a que personaje le gustaría ver en la serie que llegará a través de la plataforma digital de Disney
"Solo un arte perfecto de Gabriel Hernández Walta cerca del final de Vision. Sparky próximamente en Disney plus. Aparentemente".
King no dudó en sugerir a los productores la inclusión de Sparky, el perro androide creado por Vision, el cual tiene los mismos patrones cerebrales de Zeke, el perro de los vecinos de Vision, quien murió tras desenterrar a Grim Reaper y ser golpeado por su guadaña.

Sparky es asesinado por Virginia, tras un ataque de ira, pero gracias a Scarlet Witch y Tony Stark, la mascota es revivida.
¿Qué historia contará Wandavision?
Wandavision podría inspirarse en The Vision de Tom King, donde el androide sólo quiere una vida ordinaria, con una esposa y dos hijos, un hogar en los suburbios, quizá incluso un perro. Pero no acabará bien. Todo es lindo y normal… hasta que comienzan las muertes.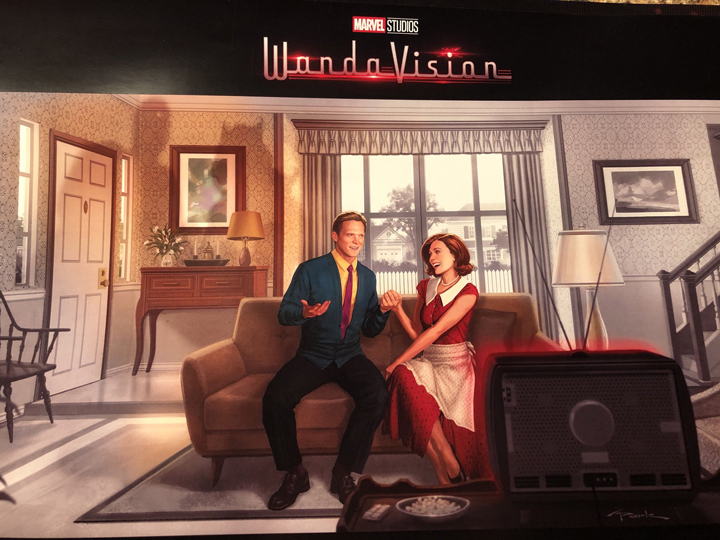 Wandavision tendrá los regresos de Elizabeth Olsen y Paul Bettany en los papeles de Wanda Maximoff / Scarlet Witch y Vision, respectivamente.
Ambos actores coincidieron en cintas del Universo Cinematográfico de Marvel, como Avengers: Age of Ultron, Captain America: Civil War y Avengers: Infinity War.
Recuerda que SMASH y Marvel Comics México te traen las últimas novedades relacionadas con los personajes de la Casa de las Ideas, para extender tu experiencia más allá de las pantallas.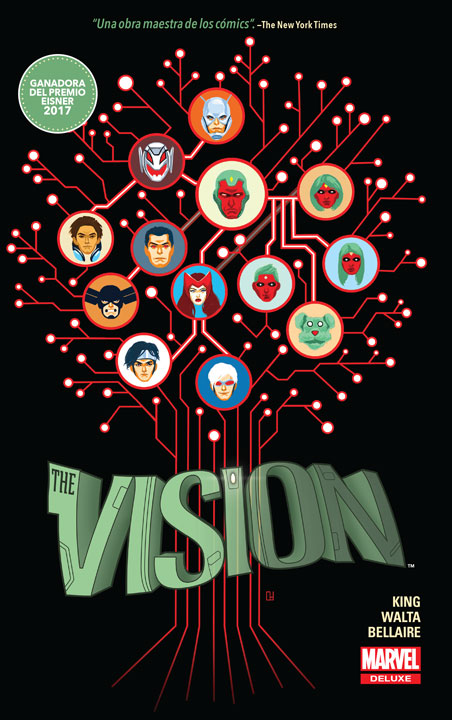 No te pierdas The Vision, una historia aclamada, escrita por Tom King e ilustrada por el artista Gabriel Walta.