Tras 15 meses de proceso, y con el visto bueno de las autoridades, The Walt Disney Company ha confirmado, a través de un comunicado de prensa, que ha concluido con la adquisición del 100% de la compañía 21st Century Fox, empresa matriz de Fox.
Marvel Entertainment, compañía propiedad de Walt Disney, tendrá el control legal y creativo de la totalidad de su catálogo de personajes, no sólo para la publicación de cómics, también para la realización de películas, a través de su casa productora, Marvel Studios.
"Este es un momento extraordinario e histórico para nosotros, uno que creará un valor significativo a largo plazo para nuestra compañía y nuestros accionistas… La combinación de la riqueza de contenido creativo y talento comprobado de Disney y 21st Century Fox permite la creación de la compañía de entretenimiento global preeminente, para liderar en una era dinámica y transformadora", declaró Bob Iger, Presidente y Director Ejecutivo de The Walt Disney Company.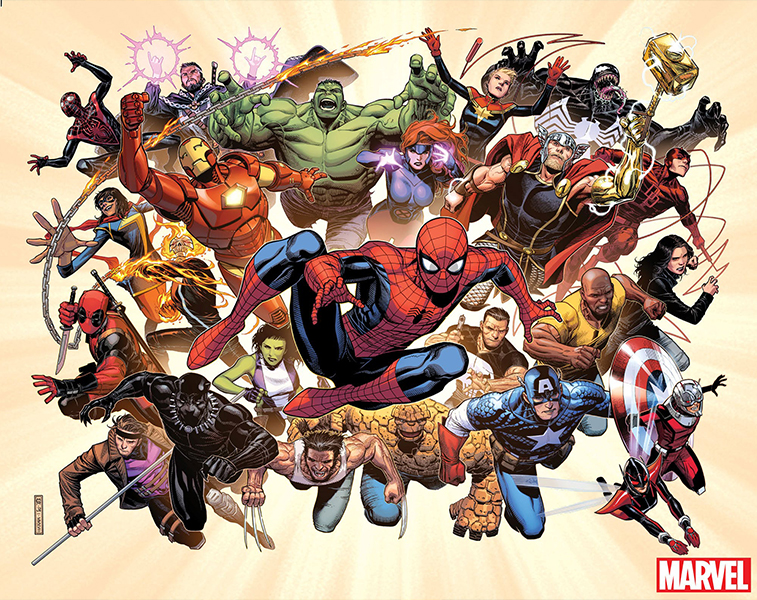 Con este proceso, Walt Disney tendrá la oportunidad de ofrecer a todo el público todo el contenido de sus empresas a través de diferentes canales de distribución, incluyendo plataformas digitales.
Lo único que separaba a Disney de Fox es el desprendimiento de los canales de noticias y deportes del conglomerado que comandaba Rupert Murdoch, lo que llevó a ambas compañías a firmar un acuerdo con el Departamento de Justicia de los Estados Unidos, con el cual Disney se comprometió a vender la cadena Fox Sports, y otros activos para evitar actos de monopolio, mismas condiciones que se pidieron autoridades en otros países, como México.
En materia cinematográfica, 20th Century Fox cuenta con los derechos de franquicias como los X-Men y los Fantastic Four, ésta última en materia editorial regresó a los primeros gracias a Marvel Fresh Start.
Por su parte Marvel Studios cuenta con más del 90% de los personajes emanados de la Casa de las Ideas, como Iron Man, Thor, Captain America, Captain Marvel, Guardians of the Galaxy, Avengers, Ant-Man y Doctor Strange, por sólo mencionar a algunos, además de los derechos compartidos de Spider-Man con Sony Pictures.
La adquisición de Fox por parte de Disney podría materializar la adaptación de arcos importantes en la historia de Marvel como Secret Wars, House of M, y Anihilation, por sólo mencionar a algunas de las publicaciones más importantes de la historia del comic.