De acuerdo a un exreportero de Variety, Marvel habría fijado su interés en la luchadora Becky Lynch para integrarse a una película
Ya sea el Universo Cinematográfico de Marvel, o el Universo de Personajes de Marvel de Sony Pictures, la Casa de las Ideas busca la manera de incorporar personalidades a sus proyectos, y una de ellas es la luchadora de la WWE, Becky Lynch.
De acuerdo con Kris Tapley, quien es conductor de un podcast para la plataforma de entretenimiento más grande del mundo, Lynch estará en el elenco de alguna película de Marvel, la cual aún no definió
Becky Lynch grabbing Hollywood's eye. (Psst: She's also in a certain upcoming Marvel movie…) https://t.co/Ses4qx2sNK

— Kris Tapley (@kristapley) May 2, 2020
"Becky Lynch llamando la atención de Hollywood. (Psst: también va a estar en cierta próxima película de Marvel…)".
El periodista no quiso dar más detalles, como la producción a la cual se unirá Becky Lynch, o bien si este largometraje es de Marvel Studios o Sony Pictures.
Becky Lynch: De la WWE a la órbita de Marvel
Lynch no es la única luchadora de la WWE en enrolarse en las filas de Marvel. Desde 2014 Dave Bautista se incorporó al elenco de Guardians of the Galaxy para interpretar el papel de Drax The Destroyer.
Otra luchadora que ha manifestado su interés en entrar a las filas de Marvel es Ronda Rousey. Desde su paso en la UFC Rousey combinó los combates en el cuadrilátero y el octágono con los sets de filmación.
En el plano deportivo, Becky Lynch es la única luchadora que en la WWE ha ganado los campeonatos de mujeres para las dos marcas de esta empresa, Raw y Smackdown.
Los Avengers regresan a SMASH y Marvel Comics México
A medida que la Guerra de los Reinos llega a la capital de la nación estadounidense, ¡los héroes más grandes de Washington D.C., entran en acción! ¿Pero quiénes son y de dónde vienen? ¡Sólo el agente Coulson lo sabe!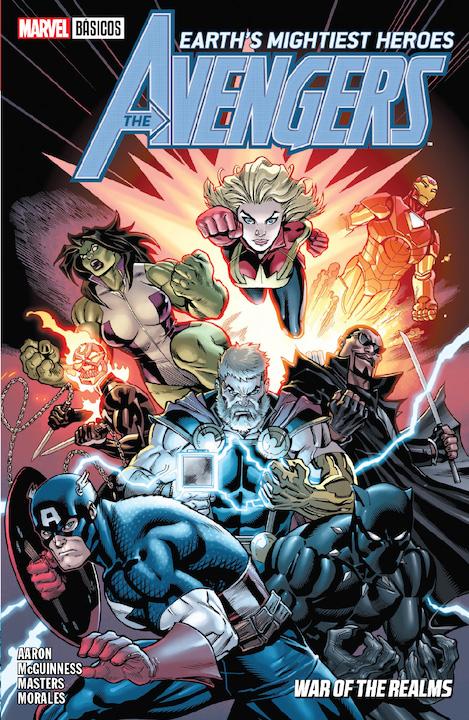 SMASH y Marvel Comics México presentan Avengers: War of the Realms, un tomo imperdible para los fanáticos del equipo más importante de Marvel. Pídelo en éste enlace y recíbelo en la puerta de tu casa.