El cantante y compositor The Weeknd se ha llevado las palmas con su disfraz de Joker. No cabe duda que el personaje ha sido el más socorrido en este Halloween del 2019.
La película de Todd Phillips y la interpretación de Joaquin Phoenix han dejado un trabajo histórico que a la mayoría le ha encantado.
El cantante The Weeknd ha querido subirse a la tendencia Joker, pero a diferencia de otros grupos o estrellas de Hollywood quienes se pusieron el disfraz de Arthur Fleck, él quiso el modelo de Jack Nicholson.
🤡🤡🤡🤡🤡🤡🤡 pic.twitter.com/NSnh0piAEQ

— The Weeknd (@theweeknd) November 1, 2019
La versión que el cantante The Weeknd prefiere de Joker
Sí, el Joker de la cinta de Batman de 1989 dirigida por Tim Burton, teniendo como el murciélago a Michael Keaton.
The Weeknd publicó algunas fotos de sus atuendos de Halloween en Twitter, y de alguna manera se ven exactamente como Nicholson. Todos los detalles están bien confeccionados y el maquillaje quedó soberbio para ser una gran imitación de Príncipe Payaso del Crimen.
The Weeknd es un cantante y compositor canadiense de origen etíope. Ha ganado 3 Premios Grammy y nueve Billboard Music Awards, entre otros.
La película 'Batman' de 1989, dirigida por Tim Burton, cumple 30 años. A pesar que en los comics no se sabe el nombre del Joker, en la cinta de Tim Burton sí le dieron identidad al villano. Warren Skaaren y Sam Hamm, guionistas de la película, quisieron rendir homenaje al actor que dio vida a Alfred Pennyworth en la famosa serie de los años 60, Alan Napier, y al Joker le pusieron el nombre de Jack Napier.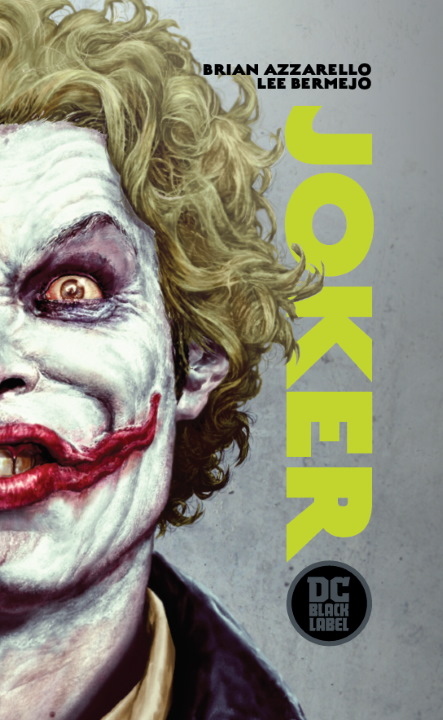 Si quieres saber más del villano, Brian Azarello y Lee Bermejo nos traen Joker, un relato perturbador protagonizado por el payaso príncipe del crimen en Gotham, el cual puedes adquirir en nuestra tienda en línea.