En redes circula un poster fan art que captura la esencia de terror que nos podría presentar en 2022 Doctor Strange in the Multiverse of Madness
WandaVision no sólo será el inicio de una nueva era para Marvel Studios, también conectará con Doctor Strange in the Multiverse of Madness, donde Wanda Maximoff tendrá un papel importante en la secuela del Hechicero Supremo, lo que se refleja en un nuevo poster fanart.
En redes sociales un usuario de Instagram compartió su diseño de lo que podría presentarnos el poster promocional de la segunda película del Maestro de las Artes Místicas, en la cual Scarlet Witch podría ser la villana.
Se destacan elementos del la dimensión oscura, lugar que conocimos en la primera cinta, dirigida por Scott Derrickson, por lo que los elementos de terror estarán presentes en la nueva cinta que dirigirá Sam Raimi.
No te pierdas: Un momento clave de Doctor Strange en Avengers: Endgame fue improvisado
En entrevista que rescata comicbook, Kevin Feige, presidente de Marvel Studios adelantó que tendrá elementos de horror, similar a Gremnlins, o Indiana Jones: Cazadores del Arca Perdida
"Estas son las películas que inventaron la clasificación PG-13, por cierto. Eran PG y luego decían, 'Necesitamos otra clasificación'. Pero eso es divertido tener miedo de esa manera, y no de una manera horrible y tortuosa, sino de una manera que da legítimamente miedo"
¿Qué veremos en Doctor Strange in the Multiverse of Madness?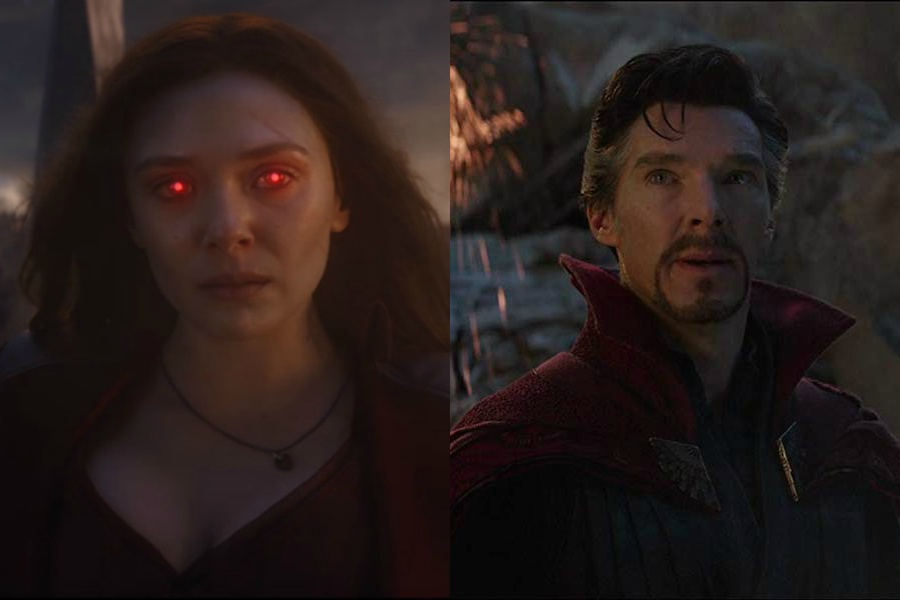 "Después de los eventos de Avengers: Endgame, el Dr. Stephen Strange continúa su investigación sobre la Gema del Tiempo. Pero un viejo amigo convertido en enemigo pone fin a sus planes y hace que Strange desate un mal indescriptible".
Dirigida por Sam Raimi, Doctor Strange in the Multiverse of Madness contará con las actuaciones de Benedict Cumberbatch como Stephen Strange, Elizabeth Olsen como Wanda Maximoff /Scarlet Witch, Benedict Wong como Wong y Chiwetel Ejiofor como Mordo, el villano de la trama.
Doctor Strange in the Multiverse of Madness llegará a la pantalla grande el 25 de marzo de 2022.
También puedes leer: ¿Cuántas veces ha salvado la Capa de Levitación al Doctor Strange?
Fuente: comicbook
El temor de Fear Itself llega a SMASH y Marvel Comics México
El hierro se fractura. Los soldados caen. Dioses mueren. Capitán América, Thor, Iron Man y los Avengers son los héroes más poderosos de la Tierra, –pero incluso ellos conocen el miedo. Y cuando un antiguo mal poderoso se adueña de nuestro mundo, cada héroe debe hacer un sacrificio para salvar al planeta.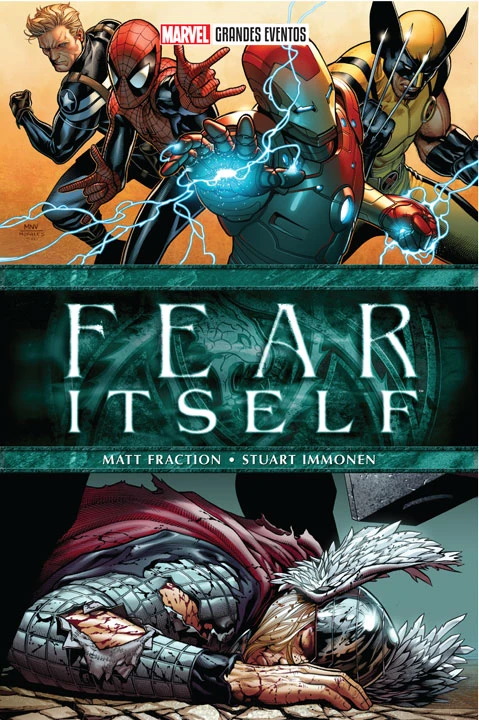 SMASH y Marvel Comics México traen para ti Fear Itself, una historia de la autoría de Matt Fraction y Stuart Immonen, que no puede faltar en tu colección.

También se está leyendo:
Todo lo que debes saber de la llegada de Disney + ¡Fecha, contenido y preventa!
Disneyland: El primer parque de atracciones del mundo
Revelan todo el contenido de Disney+
La lujosa suite que esconde el castillo de Disneyland
El trasero de Hugh Jackman sobrevive a la censura de Disney +