Los fanáticos de Groot han logrado traducir los diálogos del persojane en Avengers: Infinity War en un video que comparte James Gunn y aclara algunos detalles al respecto
Uno de los personajes que se han ganado el cariño de los fanaticos del Universo Cinematográfico de Marvel es Groot, cuyos diálogos dice más que sólo un simple 'Yo soy Groot', sobre todo en Avengers: Infinity War, de acuerdo con el cineasta James Gunn.
No te pierdas: Las últimas palabras de Groot en Avengers: Infinity War
A través de su cuenta de twitter, James Gunn compartió un video hecho por los fans de Groot donde se traducen los diálogos que el alienígena tiene en Avengers: Infinity War.
This video is going around with the "actual" translations of Groot lines from the script (which, yes, I always have). The last one "Dad" is correct (because I've shared this before). The others are close, good guesses, but not exact. Still good work! pic.twitter.com/CX532X4vPk

— James Gunn (@JamesGunn) March 22, 2021
"Este video está circulando con las traducciones "reales" de las líneas de Groot del guión (que sí, yo siempre he tenido). La última vez que habla dice 'Papá', eso es correcto (ya lo había dicho previamente). Las otras están cerca, son buenos intentos, pero no exactos. ¡Aún así buen trabajo!".
Si bien Groot presenta actitudes de adolescente en Avemgers: Infinity War, algunos fans tienen curiosidad si éste personaje dice en su propio lenguaje algunas groserias, algo que el mismo Gunn aclara
Can't recall. Might've been "go fuck yourself." Baby/kid Groot drops constant F-bombs. I do have a take where, after Groot says to Yondu "Welcome to the fucking Guardians of the Galaxy", Rocket, as they're flying away, says "Fuck this fuck that every other word fuck fuck fuck." https://t.co/R7s7wUlWmf

— James Gunn (@JamesGunn) March 22, 2021
"No puedo recordar. Podría haber sido "vete a la m…". El Bebé Groot lanza palabrotas constantes. Tengo una toma en la que, después de que Groot le dice a Yondu "Bienvenido a los brutos Guardianes de la Galaxia", Rocket, mientras se van volando, dice "Al diablo con esta mierda con todas las demás palabras".
Esta interpretación no hubiera sido posible sin el trabajo de Vin Disel, quien en los guiones que recibió al grabar sus participaciones como Groot sabía el verdadero diálogo del personaje, lo que ayudó a darle intención
Yes Vin has his own script with what Groot is saying. He works really hard at getting the meaning of each line as well as he can. https://t.co/6p3m851QN7

— James Gunn (@JamesGunn) March 22, 2021
"Vin tiene su propio guión con lo que dice Groot. Trabaja muy duro para entender el significado de cada línea lo mejor que puede".
No te pierdas: Las últimas palabras de Groot en Avengers: Infinity War
Fuente: Twitter
Los Guardianes de la Galaxia llegan al Marvel-Verse
Desde su primera aparición en 1969, la alineación de los Guardianes ha sufrido varios cambios.
En esta edición recuperamos las ediciones que reflejan de mejor modo los momentos y características que estos inadaptados galácticos aportan a esta tribu disfuncional que conquistó el corazón de fanáticos alrededor del mundo gracias a su adaptación a la pantalla grande.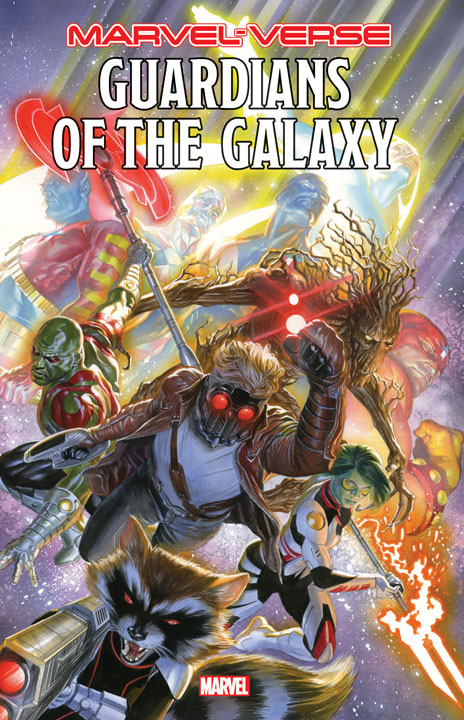 SMASH y Marvel Comics México traen para tí Marvel-Verse: Guardians of the Galaxy, un tomo con historias escritas por Bill Mantlo, Andy Lanning, Dan Abnett, Brian Michael Bendis y Gerry Duggan
También se está leyendo:
5 Curiosidades sobre "Guardianes de la Galaxia Vol. 2."
Amanda Seyfried rechazó ser parte de 'Guardianes de la galaxia'
James Gunn usa papel de baño de Guardianes de la Galaxia ante escasez
Zoe Saldaña confiesa que cría a sus hijos con ayuda de tres asistentes