A pesar de la petición en la plataforma change.org, además de la carta firmada por el elenco de Guardians of the Galaxy, todo indica que Disney no tiene las intenciones por recontratar a James Gunn para dirigir la tercera parte de la saga.
Ante esto una vez más el actor Dave Bautista respondió las inquietudes de los usuarios de twitter quienes le cuestionan que hará ante esta situación.
I will do what Im legally obligated to do but @Guardians without @JamesGunn is not what I signed up for. GOTG w/o @JamesGunn just isn't GOTG. Its also pretty nauseating to work for someone who'd empower a smear campaign by fascists #cybernazis . That's just how I feel https://t.co/Ym4FwruVDu

— Dave Bautista (@DaveBautista) August 5, 2018
"Haré lo que estoy legalmente obligado a hacer, pero Guardians sin James Gunn no es para lo que firmé. Guardians of the Galaxy sin James Gunn simplemente no es Guardians of the Galaxy. También es bastante nauseabundo trabajar para alguien que empoderaría una campaña de desprestigio por los fascistas #cybernazis. Así es como me siento".
Bautista fue de los primeros en reaccionar ante el despido de Gunn en semanas anteriores, quien fue separado de su cargo como director de Guardians of the Galaxy 3, tras la divulgación de una serie de tuits entre 2008 y 2012, donde el cineasta hace comentarios desafortunados.
Ego también sale al apoyo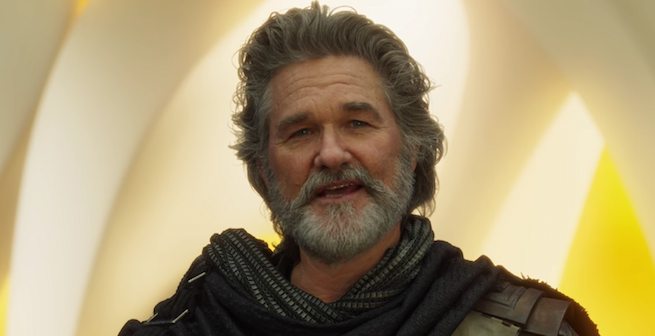 El actor Kurt Russell también se expresó en relación al despido de Gunn, con quien trabajó en Guardians of the Galaxy Vol. 2, en entrevista con la revista Variety, donde apoyó al cineasta que le permitió entrar al Universo Cinematográfico de Marvel como Ego, el planeta viviente.
"Es triste. Pero ahora es parte de nuestro tejido, y lo entiendo… Pero sí creo que nos estamos poniendo un poco demasiado sensibles sobre tal vez algunas de las personas equivocadas".
Russell espera que Disney recapacite y permita que Gunn regrese a su empleo.
"Debes darte cuenta de que cuando estás en ese mundo como comediante, escritor, lo que sea que estés siempre estirando los límites y tratando de encontrar algo que lo conduzca a algo que el mundo ama, que es Guardians of the Galaxy… Él tiene un corazón maravilloso y una mente maravillosa". Espero que lo perdonen".