Uno de los hombres importantes del Universo Cinematográfico de Marvel es Robert Downey Jr, quien el pasado 4 de abril celebró su cumpleaños. Y que mejor manera de festejarlo que con un increíble arte conceptual.
El director de desarrollo visual de Marvel, Ryan Meinerding, compartió en su cuenta de Instagram  un arte conceptual, dedicado al paso de Robert Downey Jr. en Marvel Studios, para celebrar su cumpleaños número 55.
"¡Feliz cumpleaños atrasado a Robert Downey Jr!… Tuve el honor y la alegría de pintar a Robert desde Iron Man, y tuve la suerte de hacer este póster de 'Te amo 3000', recordando algunos de sus grandes momentos de MCU para la D23 en 2019".
En este arte conceptual Meinderding captó momentos icónicos de Downey Jr, interpretando a Tony Stark / Iron Man, en diferentes producciones de Marvel Studios. Destacando en las cintas en solitario de Iron Man, las películas de Avengers y Captain America: Civil War.
Como SMASH te lo reportó de manera oportuna, Robert Downey Jr. volverá al MCU en 2021, pero en una faceta nueva, ya que prestará su voz para volver a interpretar a Tony Stark / Iron Man en la serie animada What If…?
Thanks to everyone who put a smile on my face today. There's a lot of you out there… pic.twitter.com/IhmLnzbI3t

— Robert Downey Jr (@RobertDowneyJr) April 4, 2020
El mismo Downey Jr. agradeció las felicitaciones en su cumpleaños a través de su cuenta de twitter.
Iron Man: Extremis llegó a SMASH y Marvel Comics México
¡Un panorama con nuevas y aterradoras tecnologías amenaza con quebrantar la fragilidad humana! Descubre ¿qué es Extremis, quién lo liberó y qué significa su aparición para nuestro mundo?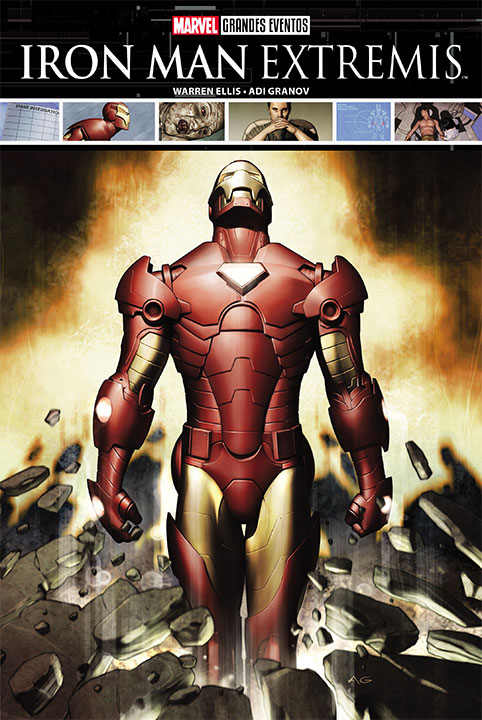 SMASH y Marvel Comics México presentan Marvel Grandes Eventos: Iron Man Extremis. El reconocido escritor Warren Ellis suma fuerzas con el aclamado ilustrador Adi Granov con el fin de redefinir el universo del vengador con armadura para el siglo XXI. ¡Un ejemplar que no debe faltar en tu colección!
Consigue tu ejemplar en este enlace