Un fanático coreano logró pedirle a Joe Russo el regreso de Iron Man al Universo Cinematográfico de Marvel, algo que el cineasta pudo responder
Iron Man fue el personaje que colocó la primera piedra de lo que hoy es el Universo Cinematográfico de Marvel, y la muerte de Tony Stark definitivamente es un golpe al corazón del MCU, por lo que algunos fans se resisten a la idea de que el Vengador en armadura haya muerto.
El rapero coreano Jackson Wang es uno de los millones de fanáticos de Iron Man que lo quieren ver de vuelta, y para ello le realizó una videollamada a Joe Russo, director de Avengers: Infinity War y Avengers: Endgame para suplicarle el regreso de Robert Downey Jr.
#JacksonWang calls in to #Avengers: #EndGame co-director #JoeRusso's livestream and shares, "My favorite character is Ironman. Is there a teeny tiny percentage chance that he might come back? Honestly, get him back, right now!"#王嘉尔 pic.twitter.com/SZCaI6p42Y

— c-drama tweets (@dramapotatoes) April 30, 2020
"Mi personaje favorito es Iron Man… ¿Hay una pequeña posibilidad de que regrese?" le cuestionó Wang a Russo
La respuesta de Joe Russo sobre Iron Man
En la llamada, Joe Russo despejó las dudas sobre un posible regreso inmediato de Iron Man a próximos proyectos de Marvel Studios.
"Mi hermano y yo ya no estamos relacionados con el Universo Marvel… Contamos nuestras historias… Iron Man llegó al final de su historia… Mucha gente lo quiere de vuelta".
En días recientes, los cineastas compartieron en twitter un video del último día de Robert Downey Jr. en el set de Avengers: Endgame, al filmar la escena final de Tony Stark en el MCU.
Downey's last day on set after shooting the "I am Iron Man" moment. The very definition of a legend. We love this man 3000. @RobertDowneyJr #AvengersAssemble pic.twitter.com/wIiQ5AwsDJ

— Russo Brothers (@Russo_Brothers) April 28, 2020
"El último día de Downey en el set, después del filmar el momento "Y yo soy Iron Man". La verdadera definición de leyenda. Amamos a este hombre 3000", comantaron ambos directores en redes sociales.
En el video se puede ver el agradecimiento y admiración que actor y directores se profesan mutuamente.
Extremis, un evento que llega a SMASH y Marvel Comics México
¡Una de las historias más trascendentales de Iron Man llega a SMASH! Extremis ha salido a la luz ¿Es el fin de Tony Stark, y todo lo que ha construido, incluidos sus más cercanos aliados?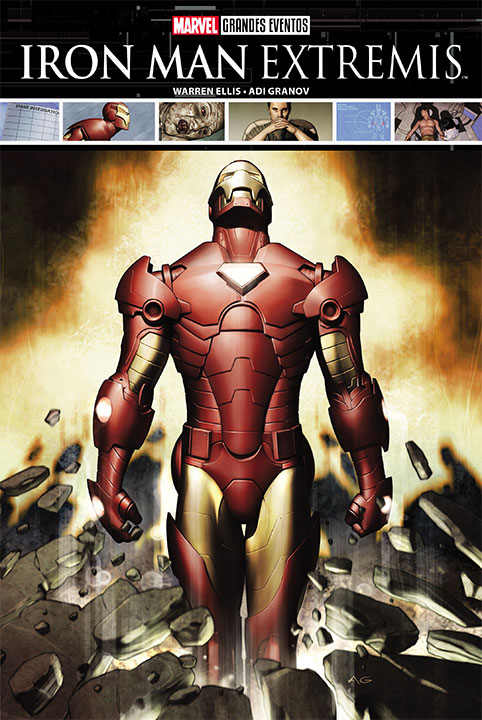 SMASH trae para ti Iron Man: Extremis, uno de los grandes eventos de Marvel que no puede faltar en tu colección. ¡Encuentra tu ejemplar en nuestra tienda en línea y recíbelo en la puerta de tu casa!