El Arrowverse está de luto. A  través de la cuenta Instagram de Grant Gustin nos enteramos del fallecimiento de Logan Williams, el actor de 16 años que interpretó al joven Barry en las primeras temporadas de la serie The Flash.
Grant Gustin, titular del programa y uno de los pilares de las producciones de The CW inspiradas en el Universo de DC Comics, escribió en su cuenta Instagram:
Acabo de escuchar la devastadora noticia de que Logan Williams falleció de repente. Esta imagen fue al principio de la filmación del episodio piloto de The Flash en 2014. Me impresionó no solo el talento de Logan sino su profesionalismo en el set. Mis pensamientos y oraciones estarán con él y su familia durante lo que estoy seguro es un momento inimaginablemente difícil para ellos. Por favor, mantengan a Logan y a su familia en sus pensamientos y oraciones durante lo que es un tiempo extraño y difícil para todos nosotros. Envío amor a todos.
El primer Flash se despide
John Wesley Shipp, quien da vida al padre de Barry Allen y que interpretó a Flash en la serie de los años noventa, escribió:
Destrozado al enterarme de la muerte de Logan Williams a los 16 años. Él estaba 100% comprometido con el papel del joven Barry Allen, y lo extrañaremos una vez que pasemos esta parte de la historia. Amor y compasión para la familia y amigos de Logan en su dolor.
Heartsick to learn of Logan Williams' death at 16. He was 100% committed to playing young Barry Allen, and we missed him once we moved past that part of the story. Love and compassion to Logan's family and friends in your grief. pic.twitter.com/lOlUyxJtIC

— John Wesley Shipp (@JohnWesleyShipp) April 3, 2020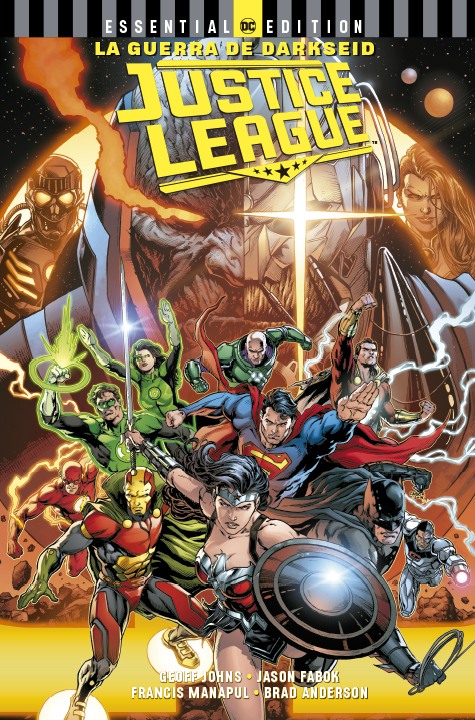 Hace años, la Liga de la Justicia se formó por primera vez para detener a Darkseid y su ejército de parademonios que intentaban invadir la Tierra. Ahora, Darkseid hará una vez más del planeta una zona de guerra, mientras se convierte en su frente de batalla contra el Anti-Monitor, una criatura devoradora de universos que puede reducir mundos a escombros. Para evitar que su planeta sea un daño colateral en esta guerra de dioses, la Liga de la Justicia debe descubrir los secretos de los Nuevos Dioses y revelar la verdad detrás de la identidad del Anti-Monitor y su historia con Darkseid.
Del escritor estrella GEOFF JOHNS (DOOMSDAY CLOCK) y los aclamados ilustradores JASON FABOK (DETECTIVE COMICS) y FRANCIS MANAPUL (FLASH) llega este evento épico que cambió a La Liga de la Justicia para siempre. Recopilando JUSTICE LEAGUE #40-50, JUSTICE LEAGUE: THE DARKSEID WAR SPECIAL y DC SNEAK PEEK: JUSTICE LEAGUE.
No dejes de leer: ¿A qué películas y series de DC Comics afectó el Coronavirus?