Mark Hamill, quien es mayormente conocido por interpretar a Luke Skywalker en la saga de Star Wars, también le ha prestado su voz al Joker en varios proyectos animados de DC desde la década de los noventas.
Batman: The Animated Series, cumple 27 años desde que salió al aire, y el actor agradeció por todo lo que ha vivido al interpretar al Joker en sus redes sociales.
I went to Broadway in search of challenging character roles, only to find one of the most rewarding & enduring of them all- in this series. Without #BatmanTheAnimatedSeries, my career would have no punchline… 🦇#HappyAnniversaryBATSY Mad❤️from The🃏 https://t.co/gg4fJWdnZb

— Mark Hamill (@HamillHimself) September 5, 2019

"Fui a Broadway en busca de papeles de personajes desafiantes, solo para encontrar uno de los más gratificantes y duraderos de todos, la serie #BatmanTheAnimatedSeries, fue un punto clave en mi carrera".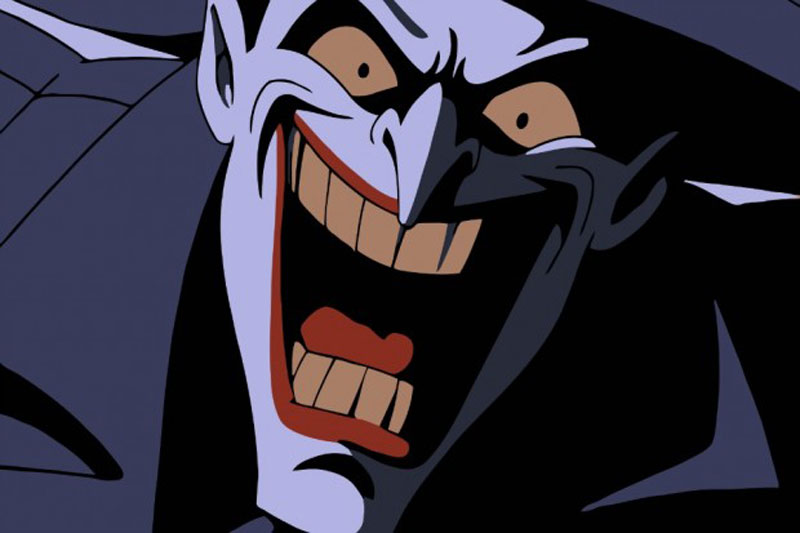 Además de Batman: The Animated Series, Hamill también interpretó a Joker en Mask of the Phantasm, New Batman Adventures, Superman: The Animated Series, Batman Beyond, Birds of Prey, Justice League, Robot Chicken, Batman: Arkham Asylum, Arkham City, y Arkham Knight.
Batman: The Animated Series fue desarrollada por Bruce Timm y Eric Radomski, producida por Warner Bros. y transmitida de 1992 a 1995 con un total de 85 episodios. Para los últimos 15 episodios, la serie fue renombrada como The Adventures of Batman y Robin.
The Batman Adventures en SMASH
SMASH y DC Comics México traen para ti DC Aventuras The Batman Adventures Volumen 5, escrito or Paul Dini, Kelley Puckett y Michael Reaves e ilustrado por Bruce Timm, Matt Wagner, Klaus Janson, John Byrne, Dan Decarlo, Mike Parobeck y Rick Burchett.
La ganadora de múltiples premios Emmy: Batman: The Animated Series influenció a toda una generación de amantes de Batman con nuevas historias. Vive la emoción de los personajes y villanos clásicos como Joker, Catwoman y Poison Ivy.