El próximo gabinete en la línea de Arcade1up celebrará los 80 años de Marvel Entertainment con una edición especial de Marvel Super Heroes edición limitada.
El arcade de edición especial, limitado a 8,000 unidades, presentará los juegos de Marvel Super Heroes, X-Men: Children of the Atom y The Punisher.
El gabinete costará $399 dólares e incluirá "ilustraciones exclusivas", así como una marquesina retroiluminada, junto con botones de calidad superior y joysticks de Sanwa. El gabinete de Marvel Super Heroes de Capcom también cuenta con una edición especial, junto con un certificado de autenticidad de Marvel.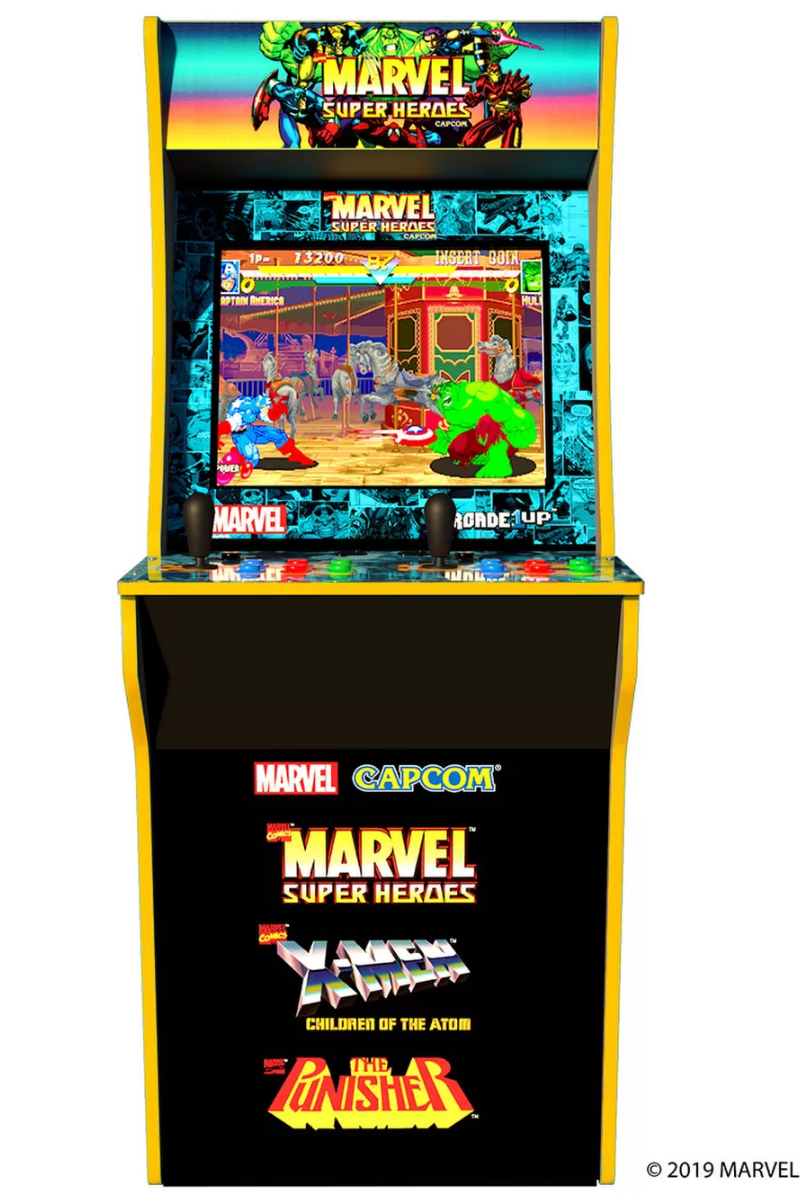 "Con la emoción en torno a nuestro recientemente anunciado gabinete Marvel, queríamos brindarles a nuestros fanáticos del hardcore algo especial para celebrar el cumpleaños de Marvel", dijo Scott Bachrach, CEO de Tastemakers, LLC.
"No podríamos estar más contentos con tener un socio de licencias como Marvel. , que ha conducido el mundo de la cultura pop a nuevos y emocionantes territorios durante los últimos 80 años", explicó el directivo.
Cabe recordar, que este videojuego salió en 1995 y se convirtió en un hit de todos los amantes de los videojuegos y los cómics de Marvel. Marcó una época en los juegos de pelea, por lo que luego se hicieron varias versiones más.