Luego de que la actriz Melissa Benoist diera a conocer que fue víctima de violencia doméstica por parte de su ex novio, varios integrantes del reparto del Arrowverse le han mandado mensaje de apoyo hacia Supergirl.
Benoit explicó en un video el abuso físico y emocional de la que fue objeto durante meses, esto para ayudar a otra víctimas a que actúen de manera inmediata en contra de sus abusadores.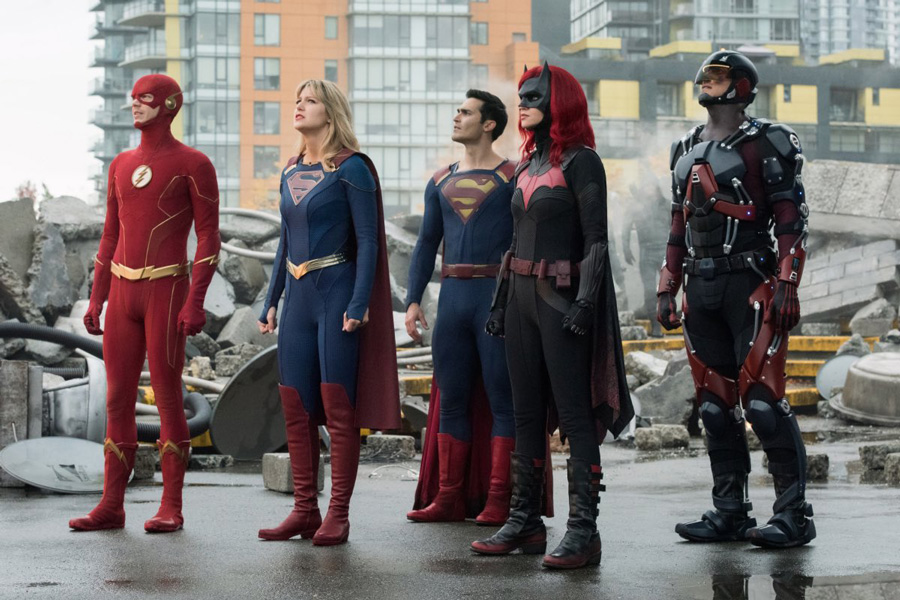 El Arrowverse demuestra su apoyo a Melissa Benoist
Candice Patton
Una de las primeras en mandarle un mensaje en redes sociales fue Candice Patton, quien interpreta a Iris West en la serie The Flash, y con la cual Melissa ha trabajado en bastantes capítulos.
❤️❤️❤️❤️❤️❤️❤️❤️❤️❤️❤️

— Candice Patton (@candicepatton) November 27, 2019
James Bamford
El productor y director de Arrow, James Bamford, se dio tiempo para mandarle un corazón a la actriz tras compartir su mensaje. Es el siguiente:
♥️

— James Bamford (@JamesBamford) November 28, 2019
Nicole Maines
La actriz Nicole Maines, quien es su compañera en la serie de Supergirl en donde interpreta a Nia Nal, le agradeció que compartiera su historia.
We adore you. Thank you for sharing your story ❤️

— Nicole Maines (@NicoleAMaines) November 28, 2019
Jon Cryer
Asimismo, Jon Cryer, quien hace el papel de Lex Luthor en Supergirl, señaló que Benoist es una mujer muy valiente por la historia que dio a conocer.
If you were wondering why the character @MelissaBenoist plays seems so authentically brave, it's because @MelissaBenoist actually is authentically brave. https://t.co/dONWQYwG93

— Jon Cryer (@MrJonCryer) November 28, 2019
Elizabeth Tulloch
Elizabeth Tulloch, quien le da vida a Lois Lane en el Arrowverse dijo estar muy orgullosa e impresionada con Melissa por compartir algo tan doloroso  y personal.
Very proud of & impressed by @MelissaBenoist for sharing something so indescribably painful & personal in order to maybe help someone else who's suffering from IPV (Intimate Partner Violence). Pls watch her video/share it https://t.co/BCAmIZovIE If you need help call 800-799-SAFE https://t.co/27QZJvhTiO

— Elizabeth Tulloch (@BitsieTulloch) November 27, 2019
Caity Lotz
La actriz Caity Lotz, quien interpreta el papel de Canario y ha convivido bastante con Melissa, le agradeció el contar su historia y señala que sus palabras le dan fuerza y esperanza a otras mujeres .
Thank you for sharing your story. You are brave beyond measure and your words give strength and hope to so many women. Sending you so much love sister https://t.co/uLJt5oFhEt

— Caity Lotz (@caitylotz) November 28, 2019
Danielle Panabaker
Danielle Panabaker, quien hace el rol de Killer Frost en The Flash, le escribió que esta muy orgullosa y que ella da mucha inspiración.
So proud ❤️ such an inspiration https://t.co/rOzOROYcD8

— Danielle Panabaker (@dpanabaker) November 27, 2019