Es inevitable que al escuchar las palabras Guardianes de la Bahía recordemos a Pamela Anderson, quien con su sensualidad nos fue robando el corazón en la década de los noventas.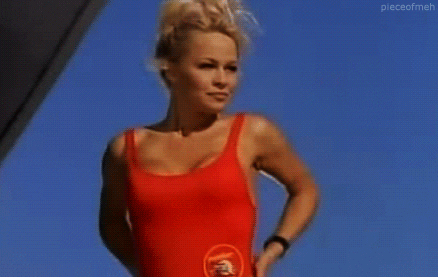 Recientemente la bella canadiense reapareció en escena pública, en una gala benéfica organizada por Sean Penn, y la gran sorpresa se dio cuando la entrañable C.J. llegó acompañada de su hijo, sin presentar una sola gota de maquillaje en su rostro.
En un elegante vestido negro, con transparencias y encaje en el cuello, y luciendo más delgada, Anderson volvió a robar suspiros en el evento, donde fue acompañada de su hijo, Brandon Lee Thomas, producto de su matrimonio con el baterista de Möntley Crüe, Tommy Lee.
La actriz se ha mantenido alejada de la vida pública desde hace varios años, su última aparición e televisión se dio en el programa Dancing with the stars, de la cadena ABC.
Pamela Anderson sirvió de inspiración para que Stan Lee creara a la superheroína Striperella, quien incursionó en los cómics y en una serie animada para adultos, donde la misma Pamela le prestó su voz.
Este 2017 llegará a la pantalla grande la versión de Baywatch, y Pamela Anderson aparecerá en un cameo especial, así lo confirmó Dwayne 'The Rock' Johnson, protagonista de la cinta.