En los Estudios Pinewood en Londres, Inglaterra, el director J.J. Abrams inició de manera formal las filmaciones de Star Wars: Episodio IX, cuyo nombre oficial sigue sin ser develado.
Filming for 'Star Wars: Episode IX' officially begins today!! #StarWars #EpisodeIX -B- pic.twitter.com/SAddmQJXl5

— The Star Wars Underworld (@TheSWU) August 1, 2018
Abrams es el responsable de la filmación y de la historia de esta nueva entrega de Star Wars, a lado de Chris Terrio, quien fue el responsable de los guiones de cintas como Argo (2012) y Batman v Superman (2016).
A esta cinta vuelven al reparto principal Daisy Ridley, Adam Driver, John Boyega, Oscar Isaac, Lupita Nyong'o, Domhnall Gleeson, Kelly Marie Tran, Joonas Suotamo, y Billie Lourd. Naomi Ackie y Richard E. Grant son las nuevas caras del reparto.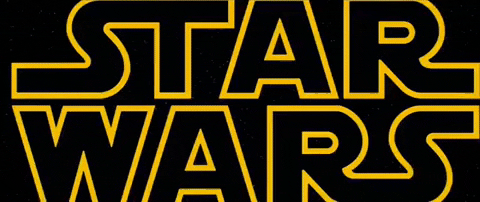 También destaca el regreso de Mark Hamill, Anthony Daniels y Billy Dee Williams, los cuales regresan a sus papeles de Luke Skywalker, C-3PO y Lando Carisian, los cuales fuero parte fundamental de la primera trilogía que se estrenó en 1977.
Mientras que para el papel de la General Leia Organa, J.J. Abrams usará material extra que Carrie Fisher filmó en 2015 para el Episodio VII y no se usó para dicha película.
Al respecto, Mark Hamill compartió unas imágenes con Fisher, quien falleció en 2016 tras sufrir un ataque cardiaco, dejando en claro que su papel es irremplazable.
It's bittersweet facing my final chapter without her-She is simply irreplaceable. I'm finding solace in the fact that she won't BE replaced & would love the worldwide outpouring of affection from those who loved her when they heard the news.#CarrieOnForever pic.twitter.com/7ueMqBxQwa

— Mark Hamill (@HamillHimself) July 29, 2018
"Es agridulce enfrentar mi último capítulo sin ella. Ella es simplemente insustituible. Estoy encontrando consuelo en el hecho de que ella NO SERÁ reemplazada y me encantaría el derroche de afecto en todo el mundo de aquellos que la amaron cuando escucharon las noticias. # CarrieOnForever".
La banda sonora de esta cinta correrá a cargo de John Williams, quien ha declarado que este largometraje será el marco perfecto para decirle adiós a los escenarios.
El estreno de Star Wars: Episodio IX esta contemplado para el día 20 de diciembre de 2019.