En redes sociales, Stephen Amell, protagonista de Arrow, alabó la caracterización de Robert Pattinson para encarnar a Batman en la pantalla grande
Con el primer tráiler de The Batman no sólo se vio el aspecto de Robert Pattinson como el nuevo intérprete del Caballero Oscuro, también se develó la manera en que el actor se caracterizó para encarnar a Batman, algo que Stephen Amell, protagonista de Arow aplaudió.
En su cuenta de twitter, Stephen Amell envió un mensaje, donde le agradó ver a Robert Pattinson con los ojos maquillados, algo que en anteriores cintas del Hombre Murciélago no se notaba.
If you wanna launch a DC Franchise that has some legs, the smokey eye look is a good jumping off point. pic.twitter.com/EoiatwxOuF

— Stephen Amell (@StephenAmell) September 6, 2020
No te pierdas: Arrowverse: sinopsis, crossover y estatus de las series que llegan en 2021
"Si deseas lanzar una franquicia de DC que tenga algunas piernas, la mirada ahumada es un buen punto de partida", escribió Amell en redes sociales.
La experiencia de Amell con la caracterización de Green Arrow
Como protagonista de Arrow, serie que por ocho temporadas conquistó a los televidentes de todo el mundo, Stephen Amell sabe que la caracterización de un personaje debe de equilibrar la practicidad del traje con la estética.
Amell compartió en 2019 sus experiencias al portar por primera vez el traje de Arrow, confeccionado por Colleen Atwood, nominado al Oscar, donde a pesar del gran diseño, su uso tuvo algunas complicaciones.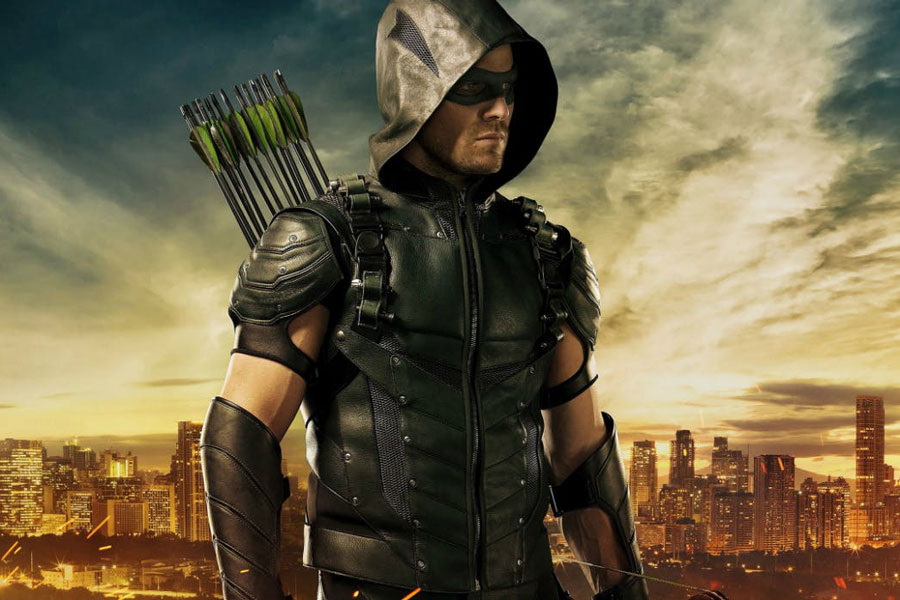 "La primera vez que me puse el traje, (recuerdo que) Fue diseñado por Colleen Atwood… dije 'Dios mío, eso es un Premio de la Academia'. Ganó el Oscar, creo que dos o tres veces, por diseño de vestuario… E hizo el traje original de Arrow, que era hermoso… si eras un maniquí. Pero cuando realmente intentas moverte, era todo de cuero".
El intérprete de Oliver Queen recordó que a pesar del trabajo de Atwood, Amell hizo algunos movimientos para demostrar que el traje necesitaba unos cambios que le permitieran moverse
The Batman estará protagonizada por Robert Pattinson como Bruce Wayne / Batman, Zoe Kravitz como Selina Kyle / Catwoman, Paul Dano como The Riddler, Colin Farrell como Oswald Cobblepot / The Penguin y John Turturro como el jefe del crimen Carmine Falcone.
Además estarán Jeffrey Wright como el comisionado Gordon, mientras que Andy Serkis interpretará a Alfred Pennyworth.
El estreno de The Batman a las salas de cine está contemplado para el día 1 de octubre de 2021.
También puedes leer: Las mejores historias para empezar a leer a Batman
La Corte de los Buhos acecha a SMASH y DC Comics México
Escondida durante años, una organización secreta conocida como la Corte de los Búhos repentinamente resurge en Gotham City. Pero, ¿por qué? Mientras Batman va resolviendo el mortal misterio, descubre una conspiración que se remonta a su niñez y más atrás, hasta los orígenes de la ciudad que juró proteger.
¿Podría la Corte de los Búhos, alguna vez considerada sólo un mito urbano, estar detrás del crimen interminable y la corrupción en Gotham? ¿O acaso Bruce Wayne estará perdiendo la cordura y cediendo bajo la presión de ser Batman?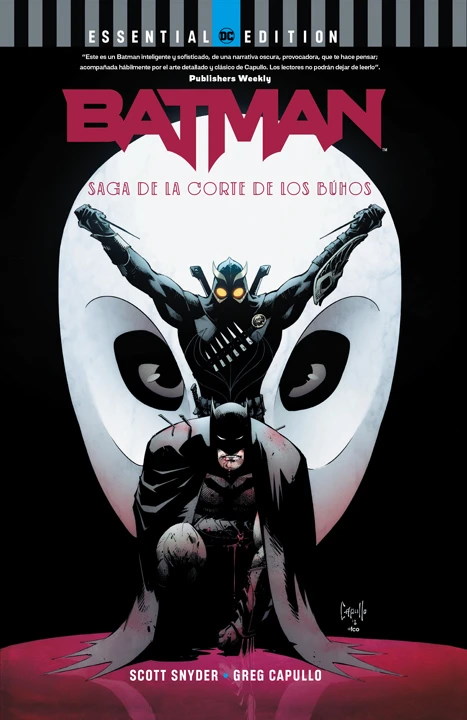 SMASH y DC Comics México trae para ti DC Essential Edition: Batman: La Saga de la Corte de los Buhos. La historia que arrancó la exitosa carrera de Scott Snyder y Greg Capullo al frente del Caballero Oscuro.
Encuentra tu ejemplar en éste enlace y recíbelo en la comodidad de tu hogar
También se está leyendo:
Así es como se vería Henry Cavill como Batman
Así luce Robert Pattinson como Batman
Las películas más caras de Hollywood
Galanes que han interpretado a 'Batman'