The Batman ya tiene en Robert Pattinson a su protagonista, por lo que el elenco de reparto empezaría a configurarse, destacando la probable llegada de Pierce Brosnan como Alfred Pennyworth.
El sitio We Got This Covered reporta que el actor británico es uno de los candidatos para quedarse con el rol del mayordomo de Bruce Wayne, y principal aliado del Caballero de la Noche, en su regreso a la pantalla grande, de la mano del cineasta Matt Reeves.
Brosnan es recordado por haber encarnado al agente secreto James Bond 007 entre 1995 y 2002, estelarizando cuatro filmes, Goldeneye, Tomorrow Never Dies, The World is Not Enough y Die Another Day.
Otro nombre que suena para acompañar al Hombre Murciélago en su siguiente aventura en las salas de cine es el actor Jared Harris, quien es recordado por la serie Mad Men y recientemente tomó parte de la producción de HBO, Chernobyl.
Una de las características principales que busca Matt Reeves en el actor que interprete a Alfred es que sea británico, entre los 55 y 70 años.
Actores como Michael Gough,  Michael Caine y Jeremy Irons han interpretado a Alfred Pennyworth en la pantalla grande. ¿Te gustaría ver a Pierce Brosnan como Alfred)
¿Ya tenemos a Catwoman?
En semanas recientes también se dio a conocer que diferentes actrices estarían interesadas en interpretar a Catwoman.
Una de las candidatas que han alzado la mano para tener el rol de Selina Kyle es Chlöe Grace-Moretz,
La actriz ya tiene experiencia en películas basadas en cómics, con las dos entregas de Kick-Ass en 2010 y 2013.
The Batman es uno de los proyectos individuales que Warner Bros. ha etiquetado en categoría de prioridad.
Esta producción marcará su distancia de las anteriores apariciones del Caballero Oscuro en Batman v Superman y Justice League.
No olvides que SMASH tiene a tu alcance uno de los tomos más esperados por los fanáticos del Hombre Murcielago.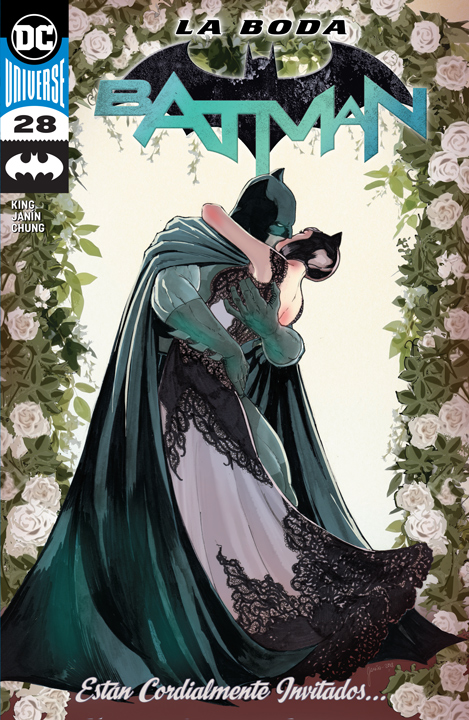 Batman #28 nos presenta el evento de La Boda, en un ejemplar con cuatro portadas variantes que  no deben faltar en tu colección.