En el tercer capítulo de The Falcon and the Winter Soldier se presentó un easter egg que podría colocar al Monsterverse de Godzilla vs Kong dentro del Universo Cinematográfico de Marvel
El Universo Cinematográfico de Marvel no sólo nos ha presentado en el tercer episodio de The Falcon and the Winter Soldier una ubicación importante del Universo Marvel, Madripoor, también compartió un easter egg referente a King Kong, Godzilla y el famoso Monsterverse.

También puedes leer: The Falcon and the Winter Soldier: Conoce a Battlestar, el compañero del Capitán América
Después de ayudar a que el Barón Zemo escapara de prisión en Berlín, Sam Wilson, Bucky Barnes y Helmut Zemo viajan en vuelo privado a Madripoor para indagar las pistas que los lleven a atrapar a Power Broker y a los flag Smashers. En el avión los tres dialogan y Sam soltó una referencia a la mitología de King Kong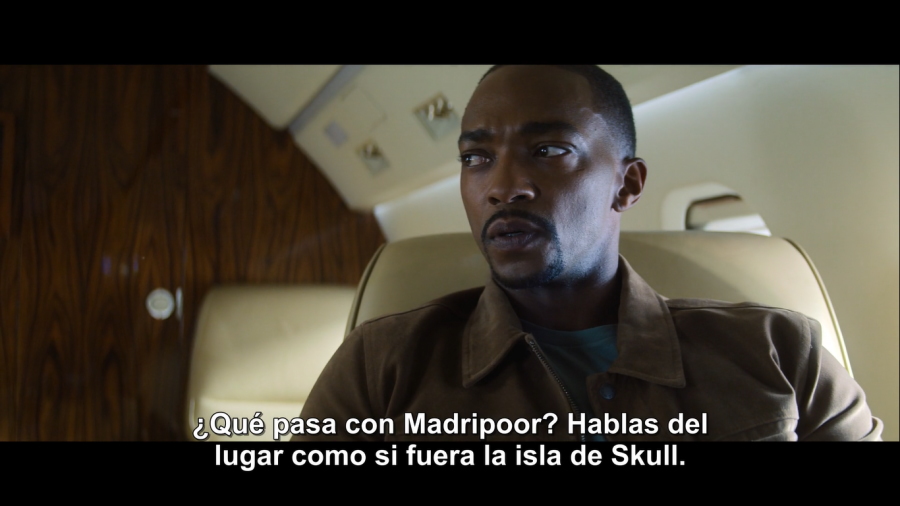 "¿Qué pasa con Madripoor? Hablas de ello como si fuera la Isla Calavera" menciona Sam, haciendo referencia a la isla que habita King Kong.
¿Coincidencia o intención?
Aunque la Isla Calavera, mencionada por Falcon, no es un concepto que se haya inventado para las películas recientes de King Kong. Skull Island, o La Isla Calavera debutó en 1933 en la primera película de King Kong, y ha a aparecido en más versiones del mítico mostruo como en 1976, 2006, 2017 y en 2021 en el más reciente estreno Godzilla v Kong.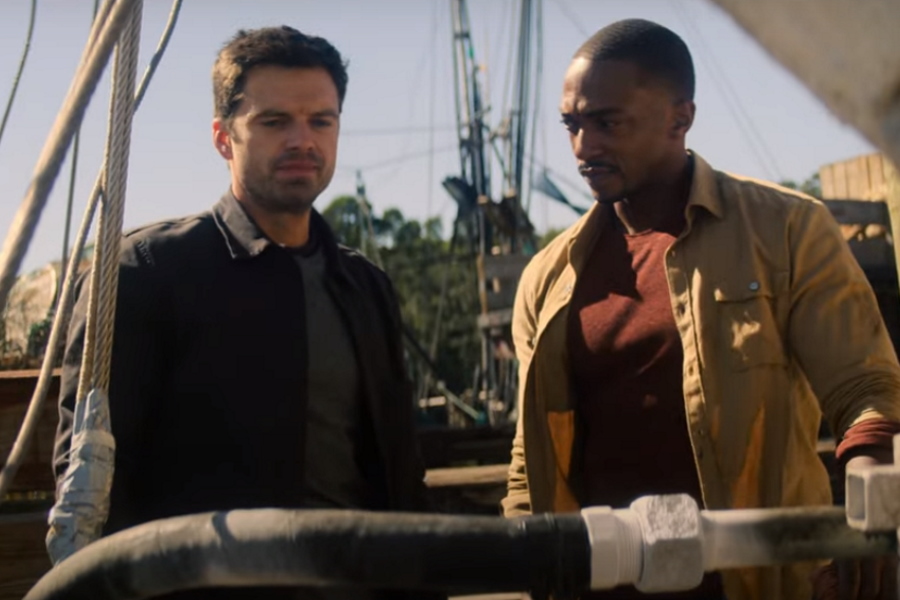 Esta no es la única referencia que la serie de Marvel hace de las franquicias de uno de los estudios que son competencia de Marvel Studios. En el segundo episodio, antes de abordar el avión que los llevaría a Europa a una misión, Bucky habla de Gandalf, el mago de la serie Lord of the Rings, aunque su debut se dio en la novela The Hobbit, publicada en varias partes entre 1920 y 1930.
The Falcon and the Winter Soldier cuenta con un elenco encabezado por Anthony Mackie como Sam Wilson / Falcon y Sebastian Stan como Bucky Barnes / Winter Soldier. También estarán Emily Van Camp como Sharon Carter /Agent 13, Wyatt Russell como US Agent y Daniel Brühl como el Barón Zemo.
Bajo la dirección de Kari Skogland y el guión de Malcolm Spellman, The Falcon and the Winter Soldier ya se encuentra disponible a través de la plataforma digital Disney Plus.
No te pierdas: The Falcon and The Winter Soldier – reseña y crítica
Fuente: Marvel
Falcon & Winter Soldier ante una gran amenaza en SMASH y Marvel Comics México
Una oficina llena de agentes del gobierno muertos. Un nuevo y talentoso asesino. Dos ex-Capitanes América.
¡Cuando un estremecedor atentado contra la vida de Bucky Barnes lo reúne con Sam Wilson, los dos amigos se ven arrastrados en una frenética carrera por descubrir al nuevo líder de Hydra antes de que un incidente con saldo masivo de víctimas le anuncie al mundo la resurrección del grupo terrorista!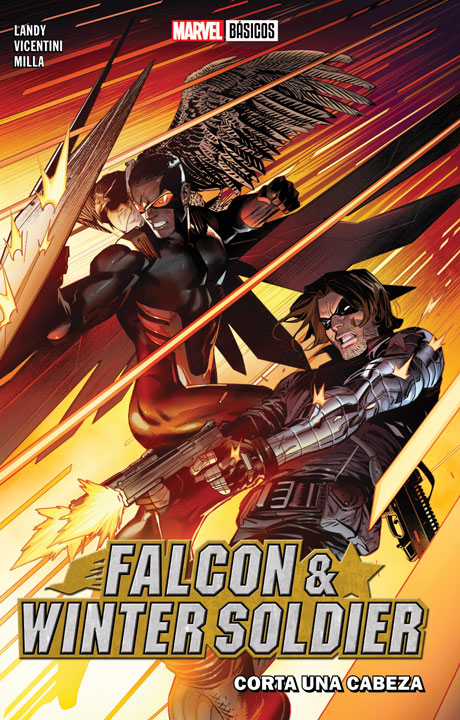 SMASH y Marvel Comics México traen para tí Marvel Básicos – Falcon & Winter Soldier: Corta una cabeza, una trama de la pluma de Derek Landy y los trazos de Federico Vicentini

También se está leyendo:
Todo lo que debes saber de la llegada de Disney + ¡Fecha, contenido y preventa!
Disneyland: El primer parque de atracciones del mundo
Revelan todo el contenido de Disney+
La lujosa suite que esconde el castillo de Disneyland
El trasero de Hugh Jackman sobrevive a la censura de Disney +