US Agent propina una brutal golpiza en un video de acción en el set de The Falcon and the Winter Soldier.
John Walker (Wyatt Russell) se alista para debutar en el MCU, y lo hará de la única manera que sabe: siendo un verdadero badass. Ahora que la producción de The Falcon and the Winter Soldier se ha reanudado, usuarios de redes compartieron un video del set que muestra al antihéroe conocido como US Agent, dando una brutal golpiza a una persona.
La escena fue filmada en la ciudad de Praga y muestra al personaje golpeando a alguien que yace indefenso en el suelo. Mientras esto ocurre, varios extras que están a la expectativa comienzan a reunirse alrededor del reemplazo de Cap mientras miran con horror.
¿US Agent porta el escudo del Capitán América?
El sitio Comicbook ha hecho la siguiente especulación que vale la pena retomar. La nota indica que a pesar de que el propio Cap le entregó su escudo a Sam Wilson / Falcon (Anthony Mackie) al final de Avengers: Endgame, "es cada vez más evidente que el gobierno de los Estados Unidos ha optado por darle a alguien más el Suero del Súper Soldado. Lo que garantiza que eso servirá como un importante impulsor de la trama en una serie que Sebastian Stan dice que recuerda Captain America: The Winter Soldier".
Luego el sitio recoge la declaración de Stan sobre la serie: "Lo que me encantó fue que, tonalmente, está en el mismo mundo en el que estaba Captain America: The Winter Soldier, que fue una de las mejores experiencias que he tenido".
Fuente: Comicbook
Busca ya en la tienda de Smash: Marvel Verse – Capitán América: El Primer Vengador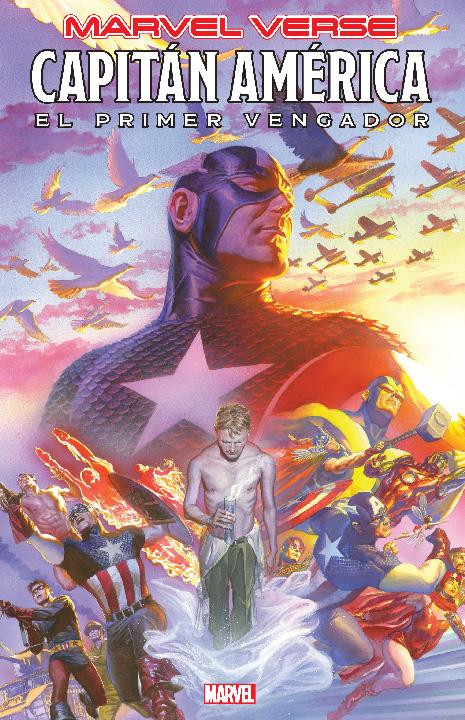 Steve Rogers no sólo es el líder de los héroes más poderosos de la Tierra, sino un símbolo de la justicia, la libertad y una lucha constante contra las fuerzas del mal.
Esta edición incluye Captain America #1 (1941), Tales of Suspense #59, #63, #66-68, #72-74 (1959-1966); Captain America #25 (2007) & Fallen Son: The Death of Captain America #5 (2017).
Introducción por Stan Lee.

También se está leyendo:
Sebastian Stan está absolutamente marcado
Júpiter en oposición: Cómo ver al planeta gigante esta semana paso a paso
La película de Netflix que protagonizarán Chris Evans y Ryan Gosling
Elsa Pataky siempre viaja con Chris Hemsworth y toda su familia
La Chapulina Colorada de Marvel ¿infringió derechos de autor?