El Día de las Madres de este año fue atípico por la pandemia del coronavirus, pero eso no impidió que los Vengadores originales lo festejaran.
Si los Vengadores originales marcaron la historia del cine, el Día de las Madres también ha marcado la historia de la sociedad mundial. Pues ese día varios países del mundo reconocen al unísono la hermosa labor que hacen las progenitoras,
Para celebrar a las mamás, muchos han recurrido a las redes sociales debido a la crisis de salud mencionada, incluidos todos los Vengadores originales (menos Scarlett Johansson, quien no está en las redes sociales), quienes reconocieron a sus madres y esposas.
Robert Downey Jr. (Iron Man), Chris Evans (Capitán América), Mark Ruffalo (Hulk), Chris Hemsworth (Thor) y Jeremy Renner (Hawkeye) usaron sus cuentas Instagram para compartir un poco de amor por sus madres y esposas.
Aquí están las publicaciones de Instagram por el Día de la Madre de los Vengadores originales…
Robert Downey Jr.
Chris Evans
Mark Ruffalo
Chris Hemsworth
Jeremy Renner
Lo que viene para el Universo Cinematográfico de Marvel
El calendario de estrenos del MCU continúa con Black Widow el 6 de noviembre de 2020.
Le sigue The Eternals el 12 de febrero de 2021. Ese mismo año, el 7 de mayo, Shang-Chi and the Legend of the Ten Rings llegará  a las salas de cine, seguido el 3 de noviembre por Spider-Man 3.
El 2022 presentará Thor: Love and Thunder el 11 de febrero, Doctor Strange in the Multiverse of Madness el 25 de marzo, Black Panther II el seis de mayo, y Captain Marvel 2 el 8 de julio.
Pero eso no es todo, para ese mismo 2022, el 7 de octubre, está apartado por parte de Disney para el estreno de una película de Marvel aún sin título.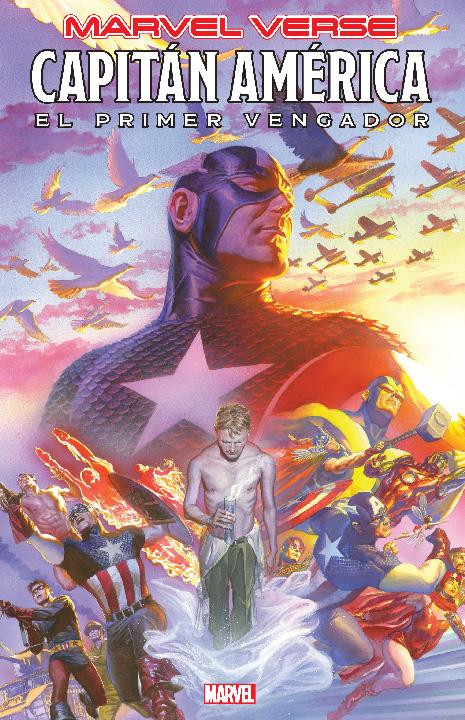 Steve Rogers no sólo es el líder de los héroes más poderosos de la Tierra, sino un símbolo de la justicia, la libertad y una lucha constante contra las fuerzas del mal.
Esta edición incluye Captain America #1 (1941), Tales of Suspense #59, #63, #66-68, #72-74 (1959-1966); Captain America #25 (2007) & Fallen Son: The Death of Captain America #5 (2017).
LOS HÉROES MÁS GRANDES. LAS HISTORIAS QUE LOS HICIERON LEYENDA.
Introducción por Stan Lee