Patty Jenkins parece tener una decisión sobre su futuro en la franquicia de Wonder Woman, donde la tercera cinta sería su trabajo final en la saga
Todo camino tiene un inicio y un final, y Patty Jenkins, directora de Wonder Woman, sabe que su camino con la Princesa Amazona no es la excepción, por la que la tercera cinta de la heroína será su última aventura en la heroína.
En entrevista para la revista alemana geek, la cual transcribió un usuario de twitter, Jenkins señaló que la tercera película de Wonder Woman será la última
Patty Jenkins on the Wonder Woman Trilogy:

"WW84 gave me a chance to do a lot of things that I couldn't accommodate in the first movie. I was so happy to tell the Wonder Woman origin story. It was almost her birth, but we really haven't seen what she is capable of… 1/3 pic.twitter.com/NKxH4z9Fvt

— DC Movie News (@DCMovieNews2) August 1, 2020
"WW84 me dio la oportunidad de hacer muchas cosas que no pude acomodar en la primera película. Estaba tan feliz de contar la historia de origen de Wonder Woman. Era casi su nacimiento, pero realmente no hemos visto lo que ella hizo".
Te puede interesar: La niñez de Diana en nueva imagen de Wonder Woman 1984
It is exciting for me to show her at the peak of her strength. But it is also very important that she fights an internal struggle: she is a Goddess and tries to help humanity. She is not only someone who fights evil, she tries to show bad people how to improve… 2/3 pic.twitter.com/CEoPjKEtzy

— DC Movie News (@DCMovieNews2) August 1, 2020
"Es emocionante para mí mostrarle en la cima de su fuerza. Pero también es muy importante que luche en una lucha interna: es una Diosa y trata de ayudar a la humanidad. Ella no solo es alguien que lucha contra el mal, sino que trata de mostrarle a las personas malas cómo mejorar".
It's an interesting dilemma.
The next one (WW3) is probably my last Wonder Woman movie, so I have to put everything I want to show there. We have to think carefully. " 3/3 pic.twitter.com/uYQffm6VKg

— DC Movie News (@DCMovieNews2) August 1, 2020
"Es un dilema interesante. La próxima (WW3) es probablemente mi última película de Wonder Woman, así que tengo que poner todo lo que quiero mostrar allí. Tenemos que pensar con cuidado"
Como SMASH te lo reportó de manera oportuna, la tercera cinta de Wonder woman podría inspirarse en la situación actual que el mundo vive a consecuencia del brote de Covid-19.
¿La película de las Guerreras Amazonas sigue en pie?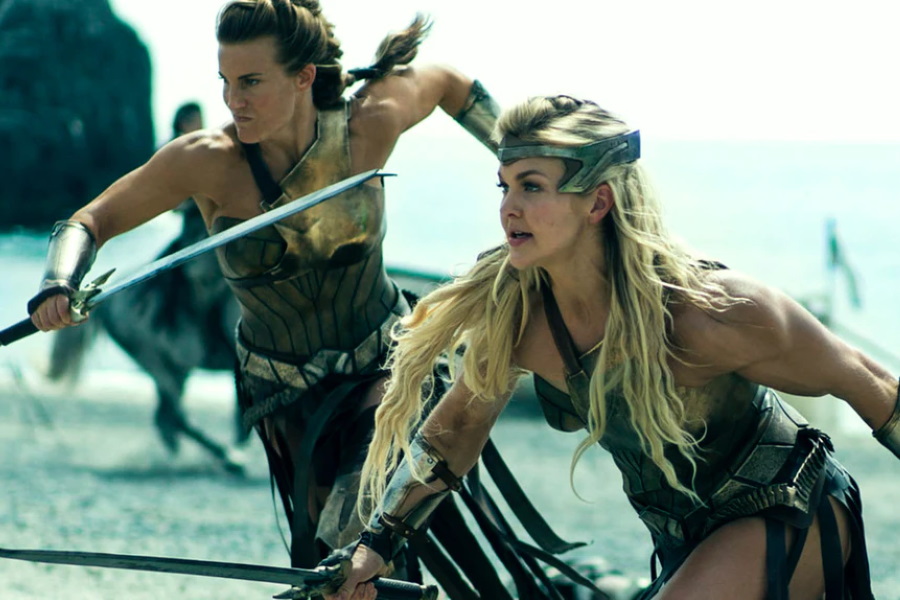 Si bien la idea de la serie animada es interesante, Patty Jenkins no renuncia a la posibilidad de que las Amazonas de la isla Themyscira protagonicen su propio largometraje que ella misma dirigiría
"Eso es lo mejor para mí sobre las historias de superhéroes. Puedes tener un diálogo sobre lo que sería un héroe en este momento. Así que sí, tengo ideas sobre lo que me gustaría decir, y Gal también."
Wonder Woman 1984 contará con las actuaciones de Gal Gadot como Diana Prince/ Wonder Woman, Chris Pine como Steve Trevor, Kristen Wiig como Barbara Ann Minerva / Cheetah, Pedro Pascal como Maxwell Lord, Robin Wright como Antiope y Connie Nielsen como la Reina Hippolyta.
No te puedes perder: Wonder Woman 1984 retrasa nuevamente su estreno a octubre de 2020
Wonder Woman 1984 llegará a las salas de cine el 2 de octubre de 2020, en una de las fechas que cambió debido a la pandemia por Covid.
Justice League: La Guerra de Darkseid ha llegado a SMASH y DC Comics México
Para evitar que la Tierra sea un daño colateral en la guerra de dioses, la Liga de la Justicia debe descubrir los secretos de los Nuevos Dioses y revelar la verdad detrás de la identidad del Anti-Monitor y su historia con Darkseid.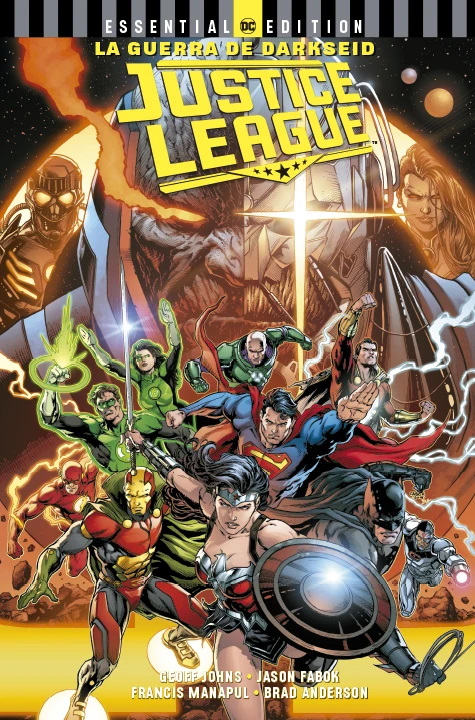 SMASH y DC Comics México tienen para ti DC Essential Edition Justice League: La Guerra de Darkseid, un tomo imperdible que debes conseguir en este enlace, con la seguridad que te llegará a las puertas de tu casa.
También se está leyendo
Por Coronavirus, mandaron a volar a la 'Mujer Maravilla'… ¡en avión privado!
Gal Gadot se vuelve una verdadera Mujer Maravilla al consolar a pequeña fan
Gal Gadot, la reina de belleza que no quería ganar Miss Universo
Así se ve Gal Gadot en el traje de Batman
Amy Adams se pronuncia sobre su futuro en el universo DC