La nueva serie protagonizada por Henry Cavill, The Witcher, está a punto de estrenarse y parecería lejano verlo encarnar nuevamente a Superman. 
En esta serie que está por estrenar, el actor tuvo que grabar varios meses para la primera temporada, lo cual se repetirá para la segunda, que ya está confirmada. 
Sin embargo, Henry Cavill señaló que The Witcher no es impedimento para que pueda interpretar a Superman nuevamente, en otra película del DCEU.
"Hay que tener en cuenta que, independientemente de las películas que vaya a hacer en los próximos años, puedo realizar dos proyectos en un año", dijo a RadioTimes.com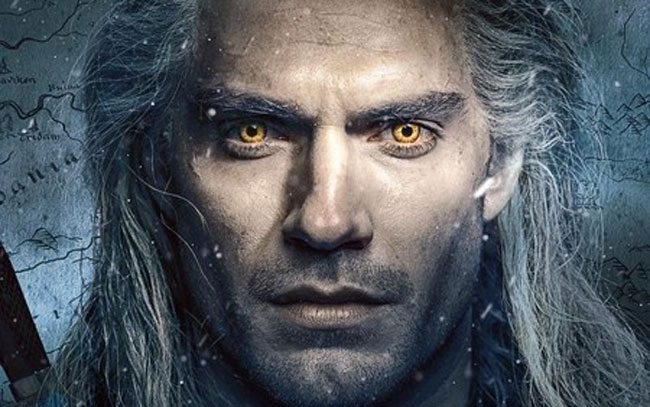 Cuando se le cuestionó sobre si eso significa que todavía hay esperanzas de verlo nuevamente en el atuendo del Hombre de Acero, el actor hizo referencia al símbolo "S" (el cual en la película se reveló que es un símbolo kriptoniano para la esperanza).
"Quiero decir, eso es lo que significa, ¿verdad?", bromeó Cavill.
Por el momento, Heny está promocionando su nueva serie, en donde interpreta a Geralt de Rivia, un cazador de monstruos solitario, que lucha por encontrar su lugar en un mundo con criaturas malvadas.
"Este es en gran medida mi tipo de cosas, y un trabajo soñado para tener. Terminé enamorándome de los libros después de los juegos", expresó.
"The Witcher es una combinación entre Batman y Superman": Henry Cavill
A unos días de que se estrené la serie de Netflix, The Witcher, la cual está basada en las aventuras de Gerald de Rivia, el protagonista, Henry Cavill, señaló que su personaje es una combinación entre Batman y Superman, pero en la época medieval.
"Mi personaje es más veloz y fuerte que otra persona común, pero también hace un extraordinario trabajo como detective. Si tu unes a estos dos personajes (Batman y Superman) y lo pones en un mundo medieval fantástico probablemente tendrías a un Geralt de Rivia", dijo en una entrevista realizada por Kevin McCarthy.
SMASH Y DARK HORSE traen para ti: The Witcher Vol. 1: Casa de Cristal, escrito por Paul Tobin e ilustrado por Joe Querio.