Batman v Superman: Dawn of Justice sigue siendo una película que genera temas de discusión, a dos años de su estreno en la pantalla grande.
En redes sociales, un fanático de la cinta se percató de un easter egg escondido en una de las secuencias climáticas de la película, la cual se encuentra relacionada con una de las novelas gráficas más vendidas de la historia.
Found a Death of Superman Easter Egg whilst watching BvS when the president is talking to Calvin. 'Line 1 – 9375' January, 1993 was issue #75 of Superman which was his death. pic.twitter.com/HSO6P7TZ7H

— Jon Arryn Garza (@Aaron_Slightly) April 3, 2018
En la imagen donde se ve el teléfono en el que el el General Calvin Swanwick charla con el Presidente de los Estados Unidos, y en la pantalla se despliega la lectura "Line 1 9375"
Estos números no están por casualidad, ya que esta "extensión" se refiere al número 75 de Superman, que salió a la venta en el mes de Enero (1) de 1993.
Este ejemplar es uno de los más vendidos en la historia de los cómics, ya que en sus páginas se da el desenlace del combate entre Superman y Doomsday, donde se da el deceso del Ultimo Hijo de Kripton.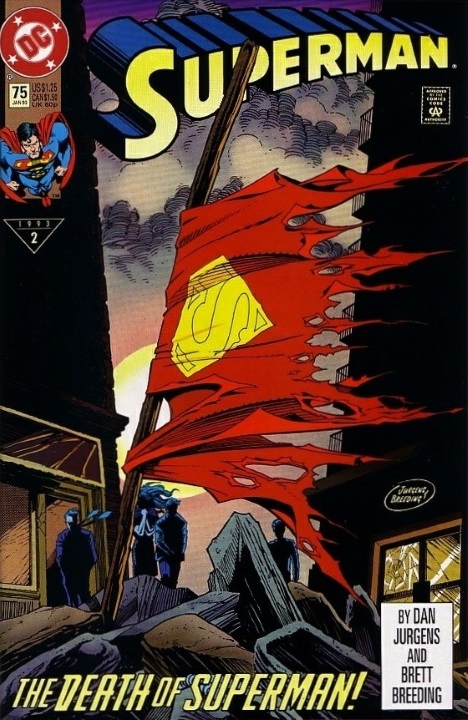 Esta es una de las varias referencias a las novelas gráficas más importantes de DC Comics de las que Zack Snyder obtuvo su inspiración para realizar la primera cinta que reune a los dos héroes más importantes de esta casa editorial.
Y no sólo obras como The Dark Knight Returns y The Death of Superman tienen sus referencias, Snyder también se valió de reinterpretaciones de algunos pasajes de La Biblia para contar la historia del primer enfrentamiento entre el Caballero de la Noche y el Hombre de Acero.