En 2019, SMASH y DC Comics México te han traído dos historias protagonizadas por Batman, las cuales han causado interés y polémica. Hablamos de The Batman Who Laughs y Batman Damned, dos tramas que se apuntan un éxito al entrar a la lista de Bestsellers del periódico New York Times.
En su listado del mes de octubre del año 2019, el New York Times coloca a Batman Damned en el puesto nueve de novelas gráficas más vendidas, mientras que The Batman Who Laughs se colocó en el escalón número 11.
Batman: Damned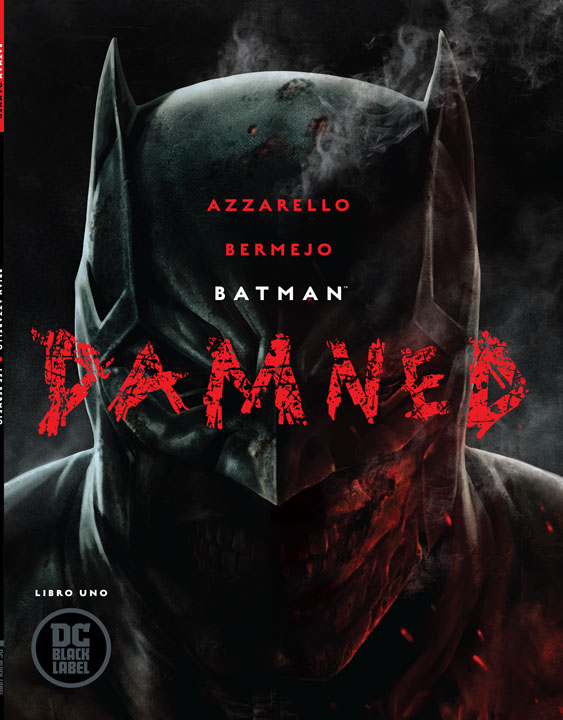 Publicada bajo el sello DC Black Label, Batman: Damned es una obra de tres capítulos, escrito por Brian Azzarello, e ilustrada por Lee Bermejo, donde plantean un escenario fuera de la continuidad del Universo DC.
Narrada desde la óptica de John Constantine, Joker ha muerto y Batman es el único detective que puede llegar al fondo de este misterio, con tintes sobrenaturales.
The Batman Who Laughs
Scott Snyder y Jock se encuentran después de su paso por Detective Comics para entregarnos una trama de seis capítulos donde vemos el regreso de una de las versiones más oscuras del Caballero Oscuro, el Batman que ríe.
Emanado del Multiverso Oscuro, la versión del Murciélago de la Tierra -22 ha regresado y todo indica que sus planes son más agresivos y su venganza puede ser más mortífera.
Su más reciente víctima fue un impostor del Joker, pero este es sólo el principio de un nuevo enfrentamiento entre el Batman que Ríe y el verdadero Caballero Oscuro.
Ambas historias llegaron al público mexicano en el transcurso de 2019. Batman Damned ya cuenta con sus tres números publicados, mientras que The Batman Who Laughs ha entregado en días recientes su sexto episodio.
No olvides que estas dos historias, escritas e ilustradas por los mejores equipos de DC Comics, ya puedes encontrarlas en diferentes puntos de venta de SMASH y DC Comics México.