Falta poco para que salga otro tráiler de la película Birds of Prey, y mientras esperamos se reveló un nuevo póster.
La imagen fue distribuida en tres formatos, en donde vemos a todas las protagonistas de la historia en una referencia clásica: el nuevo póster de Birds of Prey hace una reinterpretación de la obra renacentista "El nacimiento de Venus", del pintor italiano Sandro Botticelli.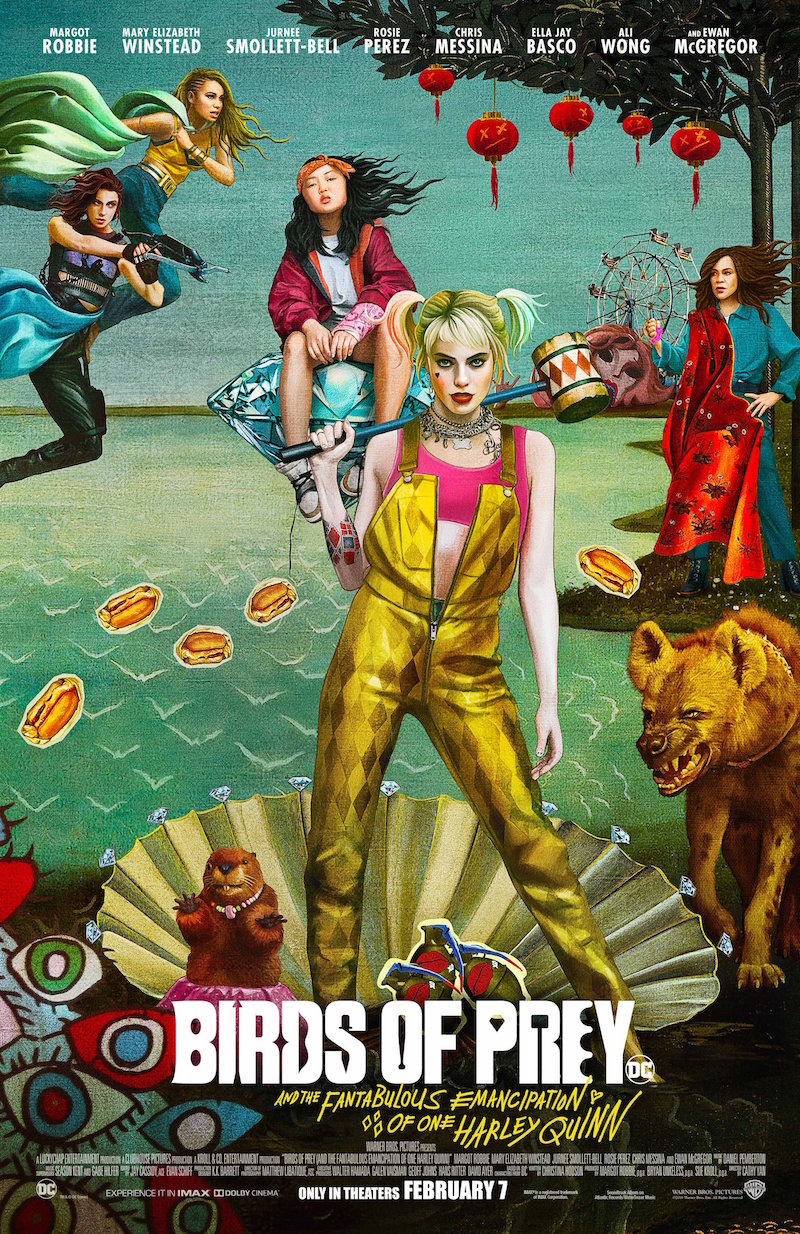 Aquí los otros formatos del póster de Birds of Prey: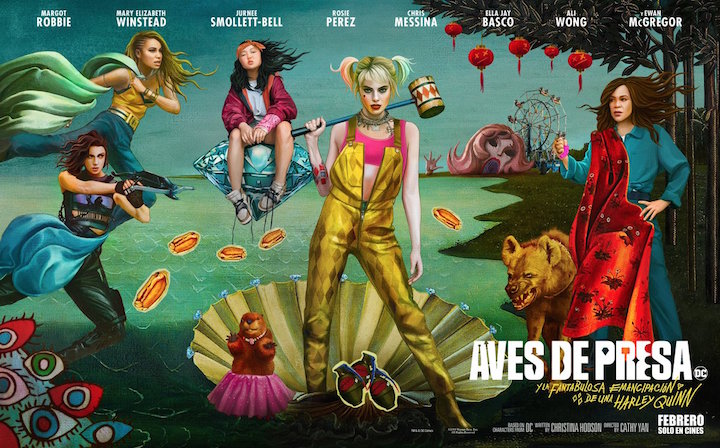 Ficha de producción de Birds of Prey
La película será dirigida por Cathy Yan y producida por Margot Robbie junto a Sue Kroll de Kroll & Co Entertainment y Bryan Unkeless de Clubhouse Pictures.
Christina Hodson es la guionista de esta trama, y ella misma será quién llevará la primera historia de Batgirl en la pantalla grande.
Esta cinta está protagonizada por Margot Robbie (Harley Quinn), Jurnee Smollett-Bell (Black Canary), Rosie Perez (Renee Montoya), Ella Jay Basco (Cassandra Cain), Mary Elizabeth Winstead (Huntress) y Ewan McGregor (Black Mask).
Birds of Prey (And The Fantabulous Emancipation of One Harley Quinn) llegará a la pantalla grande el día 7 de febrero de 2020.
¿Quién es el villano de Birds of Prey?
Black Mask (Máscara Negra) será interpretado por Ewan McGregor, cuyo nombre verdadero en los cómics es Roman Sionis, e hizo su debut en las páginas de Batman #386 (Agosto de 1985).
Este villano es uno de los jefes criminales de Gotham quien se caracteriza por acabar con sus adversarios a base del sadismo.
Harley vuelve a Injustice: Ground Zero
SMASH y DC Comics México tienen para ti: DC Comics Deluxe Injustice Ground Zero: La Colección Completa, escrita por Brian Buccellato & Christopher Sebela e ilustrada por Pop Mhan, Tom Derenick, Daniel Sampere, Juan Albarran, Marco Santucci, Jheremy Raapack, Derlis Santacruz, Andy Owens y Miguel Mendonca.
A través de la óptica de la villana conoceremos un relato peculiar de los eventos que acontecieron en Injustice.