Crisis on Infinite Earths se convirtió en el evento del Arrowverse más grande con cameos sorpresas que dejaron a los millones de fans boquiabiertos, y no sólo el de Flash (Gustin Grant) con Flash (Ezra Miller), también vimos un breve cameo del arquitecto de este fenómeno, Marv Wolfman.
Marv Wolfman, quien en 1985 publicó a lado de George Pérez Crisis en las Tierras Infinitas, realizó un cameo dentro del quinto y último episodio del mago evento de las series que produce la cadena CW y DC Comics
Marv?! As in Marv Wolfman the writer of the Crisis comics?! 🙊🙊😍😍 #CrisisOnInfiniteEarths x pic.twitter.com/NfwsDSWEgX

— Siobhan #LoveTheLances 🇬🇬 (@slinehan1) January 15, 2020
En el capítulo correspondiente a DC's Legends of Tomorrow, Wolfman llega en su cameo con Flash y Supergirl, a quienes les pide que le firmen una foto, ya que es un gran fan de los dos héroes. El escritor pide que le personalicen el autoggrafo, dedicado "a Marv".
Esta no es la única aportación de Wolfman al evento del Arrowverse, ya que él fue el encargado de darle forma al guión del quinto episodio, el cual se emitió dentro de la continuidad de Arrow, serie que finalizará este 2020.
Crisis on Infinite Earths en SMASH y DC Comics México
Crisis on Infinite Earths es una historia que marcó un parteaguas en el Universo DC en los años 80, no sólo al poner un orden en sus diferentes tierras, también por los eventos impactantes que imaginaron Marv Wolfman y George Pérez.
Es por ello que SMASH y DC Comics México no quieren que pierdas detalle de una de las tramas más espectaculares en la historia de los cómics y por ello te tendrá próximamente una edición de lujo que no te puedes perder.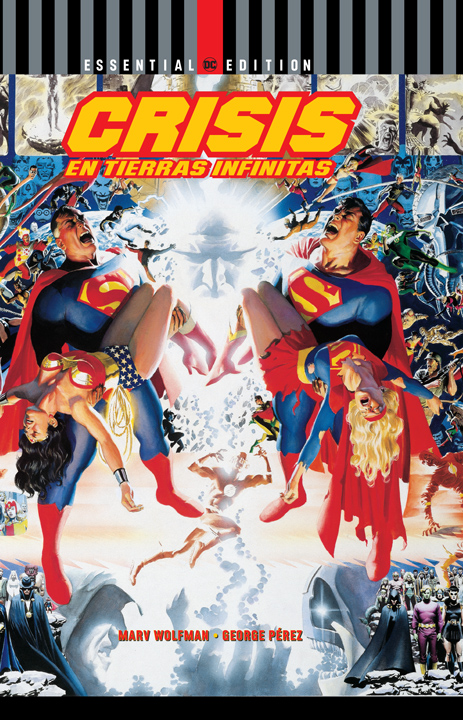 DC Essential Edition: Crisis on Infinite Earths llegará a tus manos, en un tomo con pasta dura, y en español, para que descubras la historia que cambió el Universo DC y varias sorpresas más que deben estar en tu colección.