Diciembre es el mes que cierra los lanzamientos correspondientes con Dark Nights: Metal, el cómic que trajo al Universo de DC Comics el Multiverso Oscuro y las pesadillas que viven en él. Es por eso que te decimos el contenido del DC Comics Deluxe de Dark Nights-Metal: The Resistance.
¡No olvides que ya puedes encontrar a la venta los tomos de Dark Nights: Metal y Dark Knights Rising!
Dark Nights-Metal: The Resistance cuenta con dos diferentes portadas para que elijas la que más te gusta. Ambas son pasta dura y contienen una camisa metalizada con relieve en las letras del título.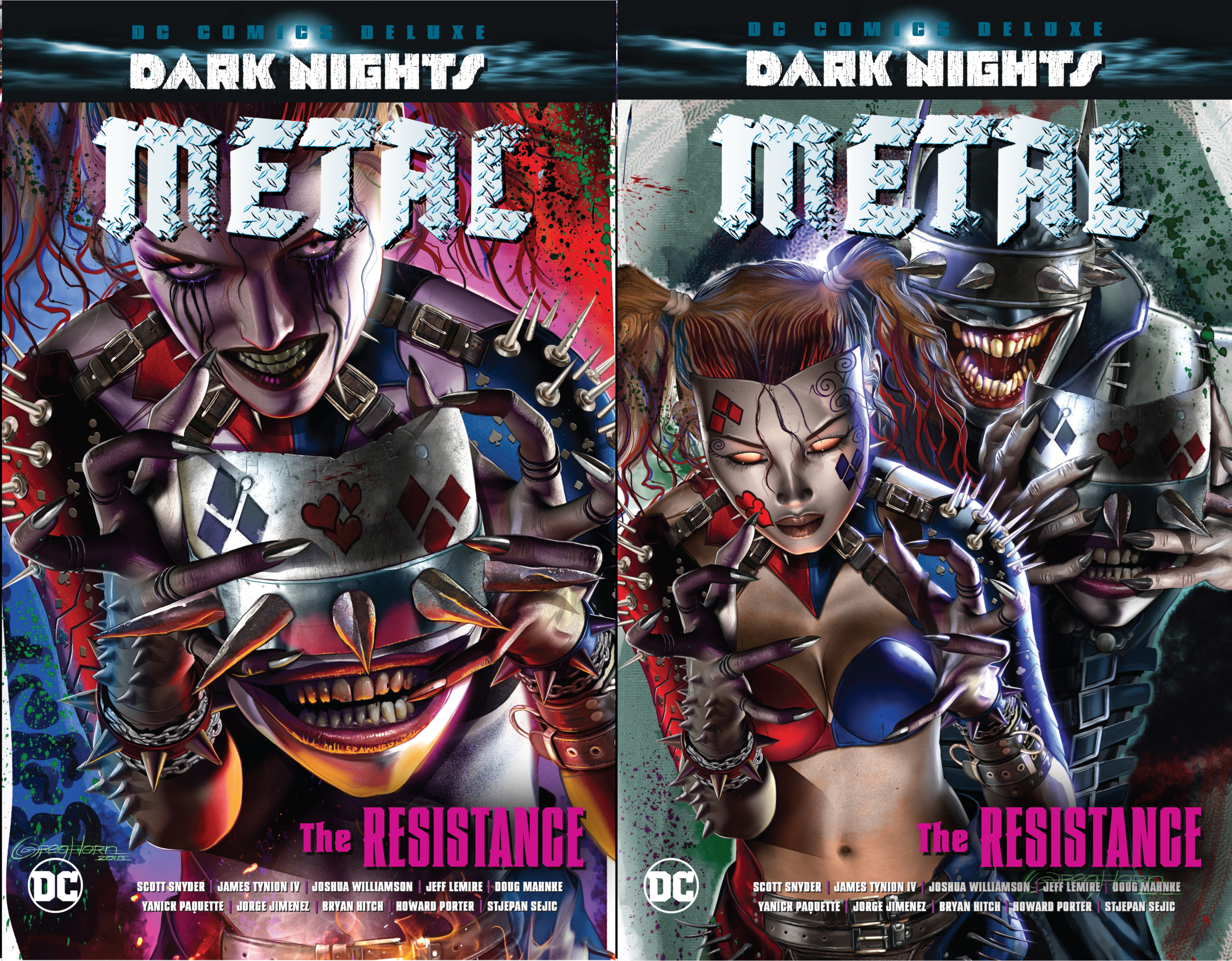 En cuanto al contenido, este DC Comics Deluxe recopila los números Teen Titans #12, Nightwing #29, Suicide Squad #26, Green Arrow #32 (juntos conforman el arco "Gotham Resistance"); The Flash #33, Justice League #32-33, Hal Jordan and the Green Lantern Corps #32 (títulos que forman el arco "Bats out of Hell"), Batman Lost #1 y Hawkman: Found #1.
Hay que resaltar que a diferencia de Batman Lost y Hakman: Found, los otros números no fueron publicados dentro del semanal, por los que es material inédito en el país.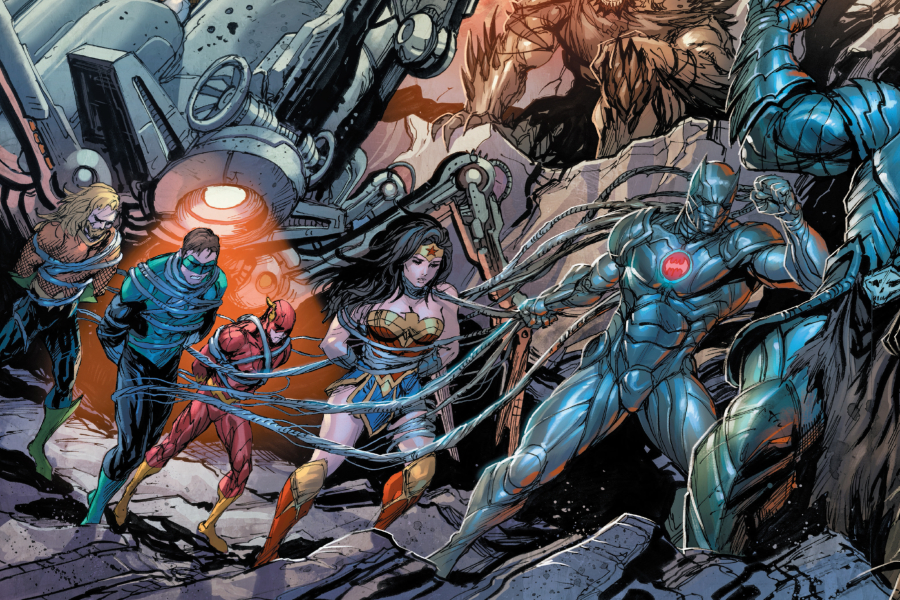 ¿Qué encontrarás en estas historias? Ya conoces cómo la Liga de la Justicia se enfrentó a los Caballeros Oscuros de Barbatos, pero esas batallas no fueron lo único con lo que se ganó la guerra. En Dark Nights-Metal: The Resistance encontrarás los diferentes personajes que hicieron frente a las fuerzas del Multiverso Oscuro.
Como un extra, ¡esta edición cuenta con una galería de portadas variantes!
Encuentra 'Dark Nights Metal: The Resistance' en todos los puntos de venta con títulos de SMASH.